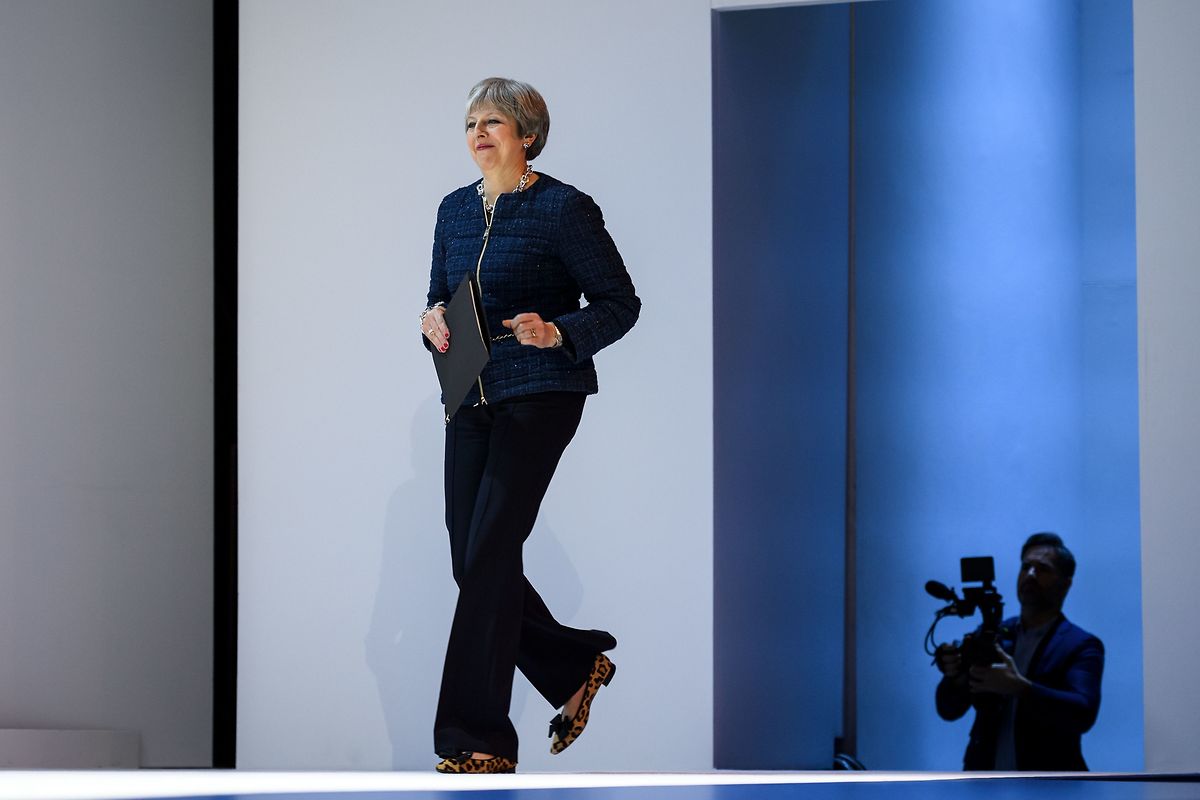 British Prime Minister Theresa May addresses the World Economic Forum (WEF) annual meeting (AFP)
Theresa May's party is split over how to leave the European Union as time runs out for finalising the UK's policy. Opponents of retaining EU trade rules after a divorce want her to fire Chancellor of the Exchequer Philip Hammond, who they believe is plotting to deny them the clean, quick break they want.
Some Conservative lawmakers complain she's failing to show leadership, amid media reports that they are poised to try to trigger a vote of no confidence in the prime minister. Even US president Donald Trump offered a critical assessment of May's handling of Brexit, saying in an interview broadcast at the weekend he'd have taken a "tougher stand" with the EU.
"Good god we need to get a grip and lead," Conservative parliamentarian Heidi Allen said on Twitter. "We are letting this country down".
May's difficulties are mounting at a crucial time for her negotiations with the EU and the passage of vital legislation through parliament that ultimately could derail her timetable or force her into more concessions that would divide her government even further.
Talks are about to begin in Brussels on the transitional phase, which is designed to give businesses certainty that nothing will change for up to two years after Britain leaves the bloc in 2019.
More chaos?
Instead of providing reassurance, the Conservative, or Tory, debate over transitional arrangements has thrown May's plans into disarray. She's proposing a status-quo bridging period where the UK keeps to the rules of the EU single market and customs union. That's unacceptable to many Brexit-supporting Tories, who see such a plan as a potential trap.
On Sunday, euro-sceptic Tories demanded that May show she's serious about quitting the EU's single market and customs union. They think her plan for a transition phase will tie Britain too closely to the bloc's rules for too long.
"There's no clear destination either in the government's mind or indeed agreed with the European Union, and there's no set time limit" on the transition phase, said Conservative parliamentarian and hard-line Brexit supporter Jacob Rees-Mogg. "One friend of mine said that it looked more like a plank than a bridge," he said on ITV's "Peston on Sunday" show.
Rees-Mogg made clear he doesn't support Hammond, while his colleague Nadine Dorries said the chancellor must be fired.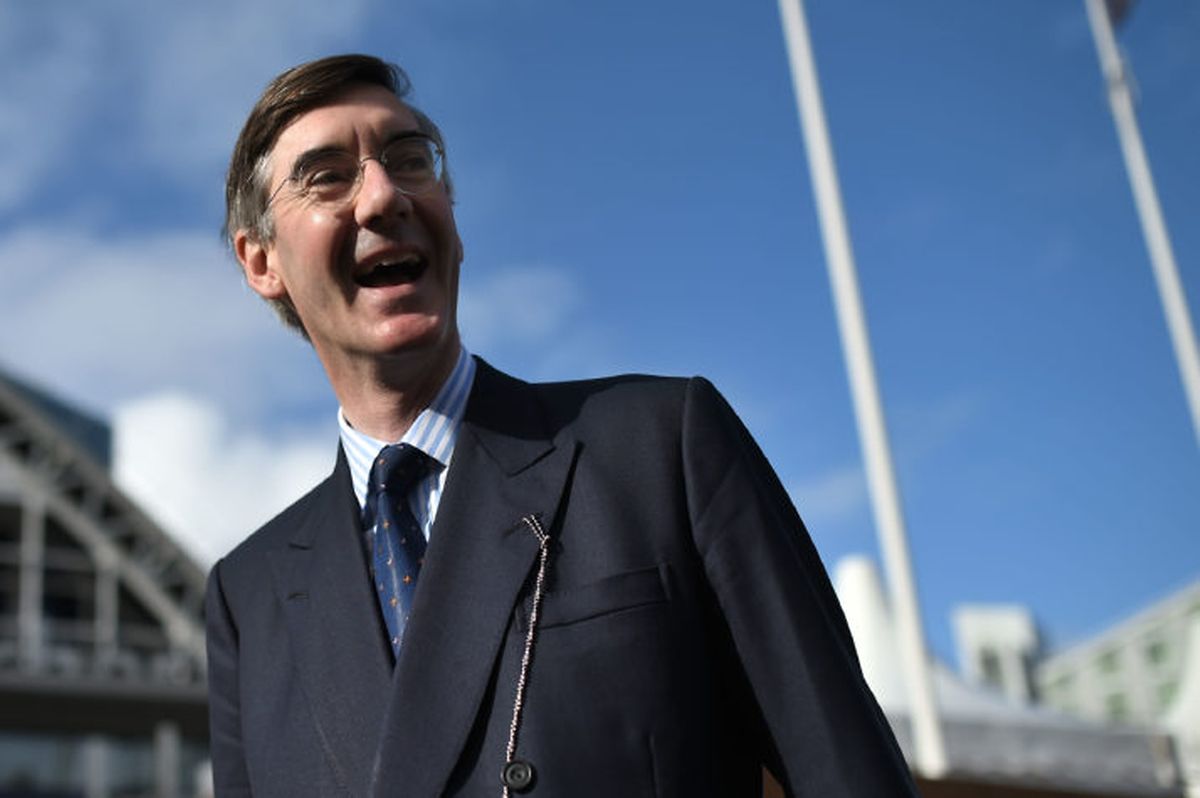 'Real trouble'
On Thursday, Hammond enraged Brexit backers by saying he hoped the UK and EU economies would only move "very modestly apart." Rees-Mogg said Hammond's stance spelled "real trouble" for the government, and the chancellor's cabinet colleague Natalie Evans became the most senior Tory to rebuke him in public.
May's de facto deputy, Cabinet Office minister David Lidington, appealed for calm. Tories critical of May's leadership should "come together in a spirit of mutual respect," Lidington told BBC television's "Andrew Marr" show on Sunday.
He warned rebels to look at "the bigger picture," which shows the Conservatives neck-and-neck with the opposition Labour Party in the polls.