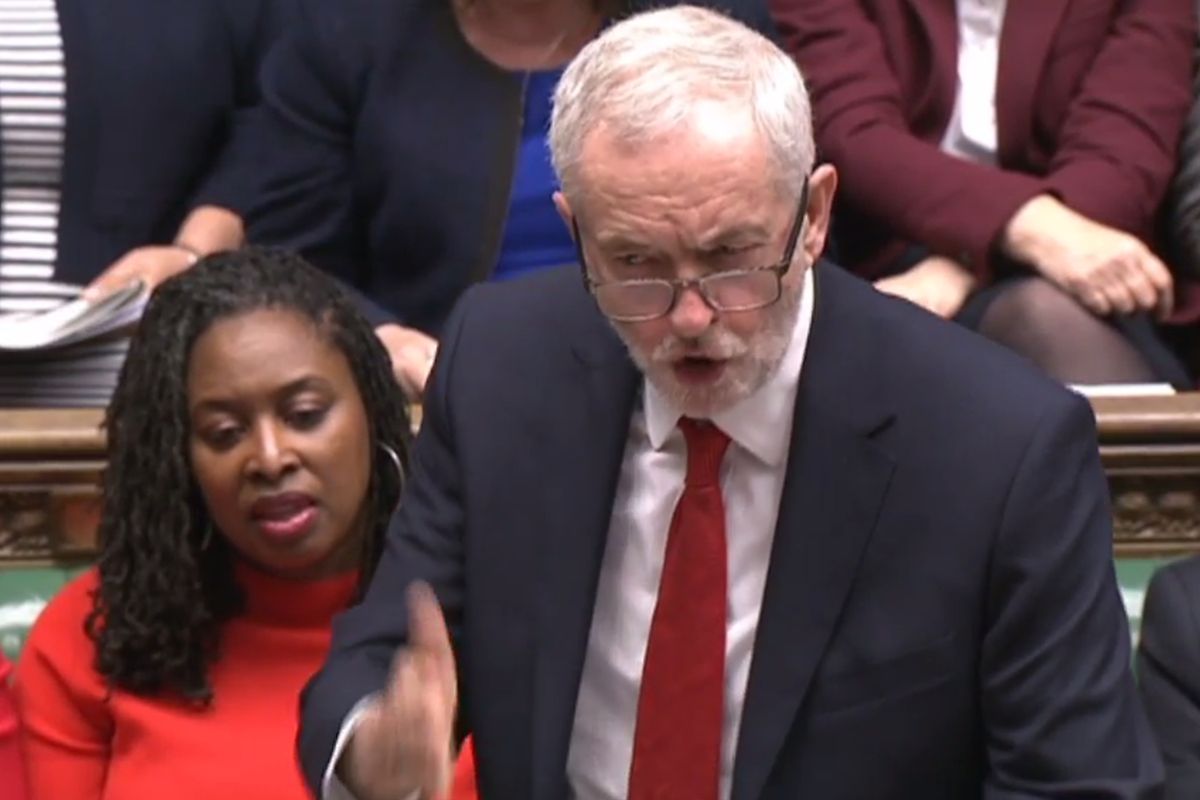 Leader of the main opposition Labour Party Jeremy Corbyn speaking in the House of Commons in London on November 22, 2017 during the weekly Prime Minister's Questions (AFP)
UK Labour Party leader Jeremy Corbyn hinted that he could be open to holding a second referendum on Brexit as the consequences of leaving the European Union become clearer.
Asked if he was prepared to rule out a second vote after meeting with Portuguese Prime Minister Antonio Costa in Lisbon on Saturday, Corbyn said his party hasn't fixed its position on the issue.
"We've not made any decision on a second referendum," Corbyn said at a European Socialist Party conference in the Portuguese capital. "What we've said is that we would respect the result of the first referendum."
Britain's main opposition party is trying to portray itself as a government-in-waiting after gaining seats in June's general election and stripping Prime Minister Theresa May of her majority. Since going into that vote with a Brexit strategy similar to May's Conservatives, Labour has diverged in recent months, saying it would keep open the options of remaining in the single market and customs union, both of which the premier has ruled out.
"If we were in government, we would immediately legislate to guarantee British residence to all European Union nationals that live and work in Britain, and the right to bring their families to Britain as well," Corbyn told reporters. "We will negotiate the issues of relations with Europe on the basis of a free-trade relationship with Europe."
Corbyn met with Costa in Brussels in October, when he also held meetings with the Italian and Swedish premiers, EU chief Brexit negotiator Michel Barnier and President of the European Parliament Antonio Tajani.
Labour's Brexit and international trade spokesmen, Keir Starmer and Barry Gardiner, also attended those meetings and Starmer was in Italy on Thursday for talks with Marco Piantini, an adviser on European affairs to Italian Prime Minister Paolo Gentiloni.