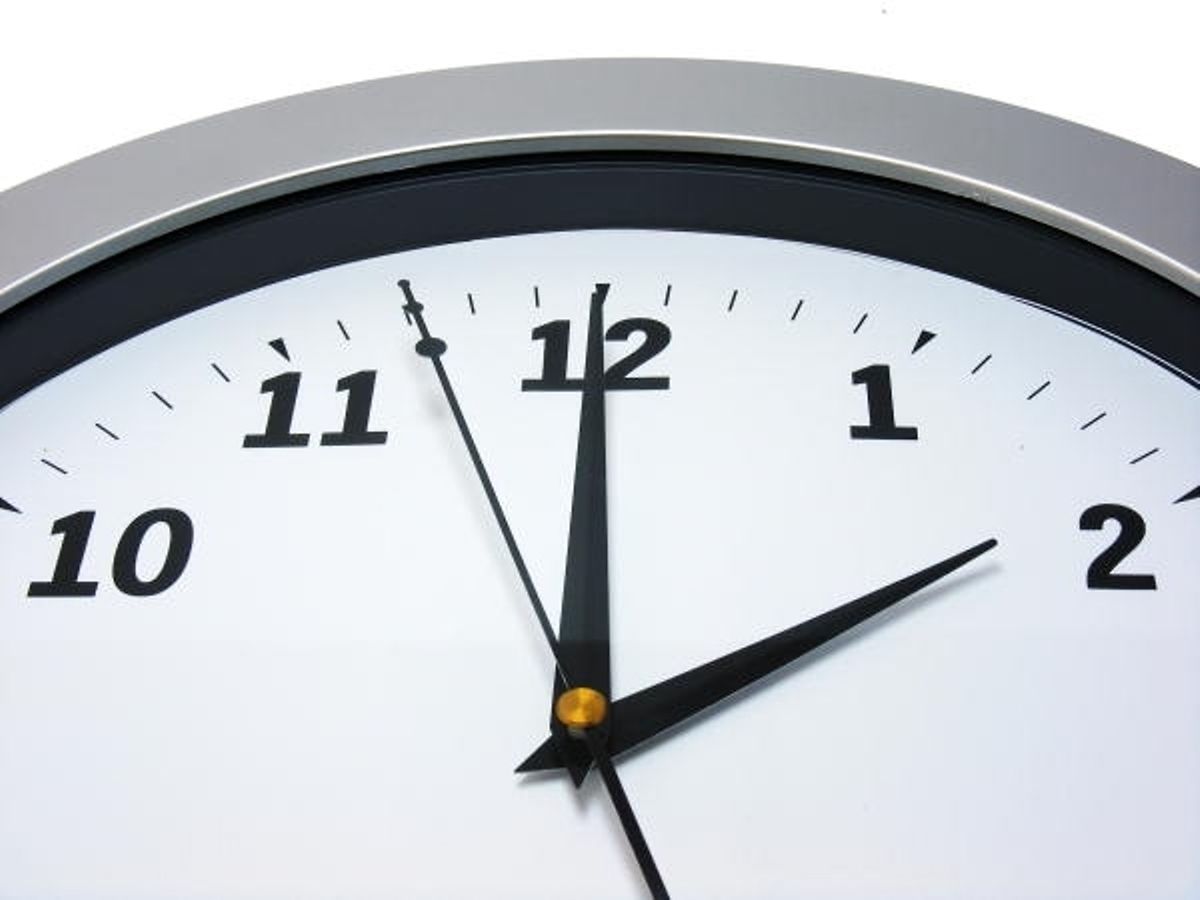 Parliamentary resolution suggests dropping daylight-saving time could lead to health benefits (LW Archive)
The European Parliament said Europe should consider ending daylight-saving time because of potential benefits for human health.
The European Union assembly urged the bloc's regulators to re-evaluate the merits of the decades-old practice of capitalising on natural daylight by putting clocks forward by 60 minutes between late March and late October.
The 28-nation Parliament called on the European Commission, the EU's regulatory arm, to conduct a "thorough assessment" of bloc-wide legislation on summer-time arrangements and, "if necessary, come up with a proposal for its revision".
The resolution approved on Thursday by the Strasbourg, France-based assembly also said the EU should maintain a unified time regime even after any end to daylight-saving time, which the bloc began to regulate in the 1980s by harmonising national practices.
The goal was to prevent divergent approaches from undermining the European single market for transport, communications and commerce.
The non-binding resolution points to an October 2017 EU Parliament study saying that, while daylight-saving time benefits the transport industry, helps outdoor leisure activities and reduces energy consumption, it is associated with disruptions to the human biorhythm.
The Brussels-based commission offered a non-committal, if not dismissive, answer.
Transport commissioner Violeta Bulc told the 751-seat Parliament that the benefits to human health resulting from longer daylight must also be taken into consideration and that the appetite in EU national capitals to change the current legislation is limited.
Any commission proposal to amend the European law on summer-time arrangements would need the approval of a majority of EU national governments as well as the bloc's Parliament – a process that can take more than a year.
The assembly's study says that the idea of daylight-saving time is attributed to a late British builder named William Willett, who wrote a 1907 pamphlet called 'The Waste of Daylight', and that the practice was first instituted in 1916 by Germany and followed by other European countries and the US to conserve energy for their World War I efforts.