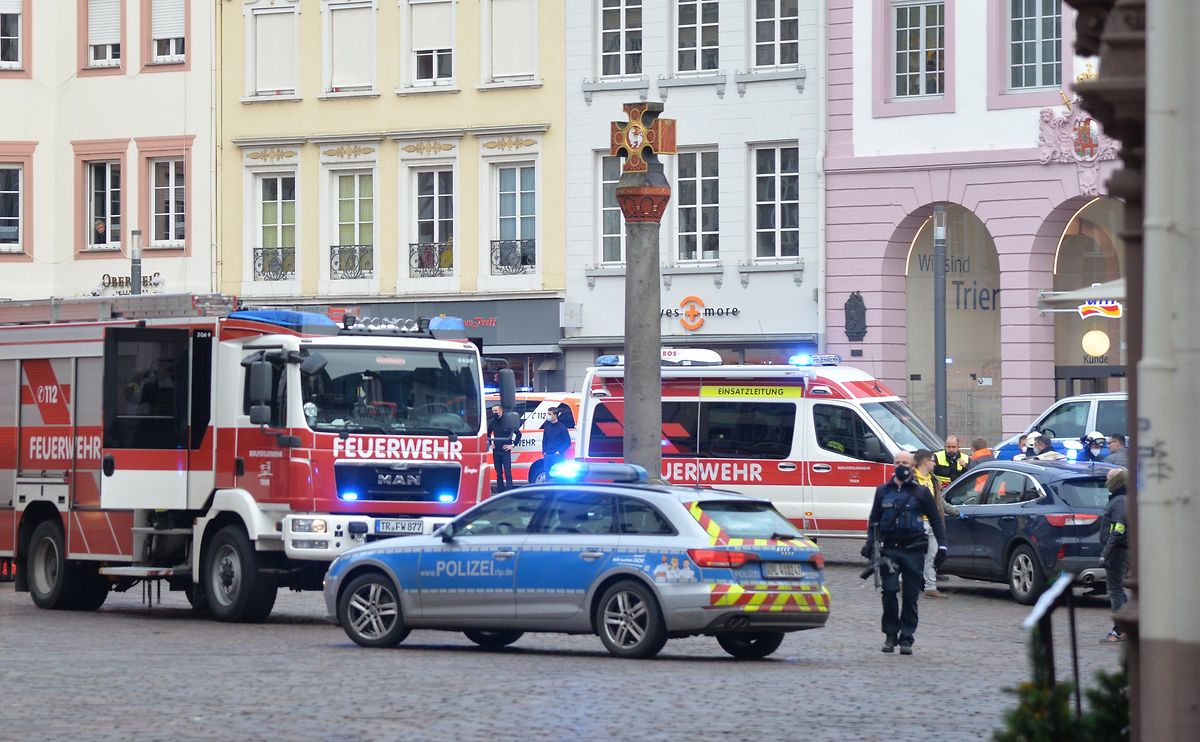 Police and emergency services in the city centre of Trier on 1 December Photo: AFP
A driver went on a rampage in a busy pedestrian zone in the German city of Trier on Tuesday, killing five in a suspected attack that authorities said may have been related to mental health problems.
A 51-year old man had zigzagged a Land Rover from left to right through a busy shopping street, killing four, authorities said at a press conference on Tuesday evening. A fifth person died later that night.
A nine-week old baby was among the victims, and the suspect had wounded 14 more people, of whom three were still fighting for their lives last night, the authorities said. Police had initially given the age of the baby as nine months, but later corrected that.
The attack marked "the darkest day in the city of Trier since World War II," Wolfram Leibe, the mayor of Trier, said at the press conference.
"I don't understand where somebody gets the idea to drive an SUV through the city centre and kill people," Leibe said. "Several hundreds of people were out in the city centre today, and murder took place in front of their eyes."
Police were still questioning the suspect, who had been drinking when caught, and could not give a motive for the act.
Yet the Trier-born German perpetrator did not seem to have had a terrorist, political or religious motive, a prosecutor said.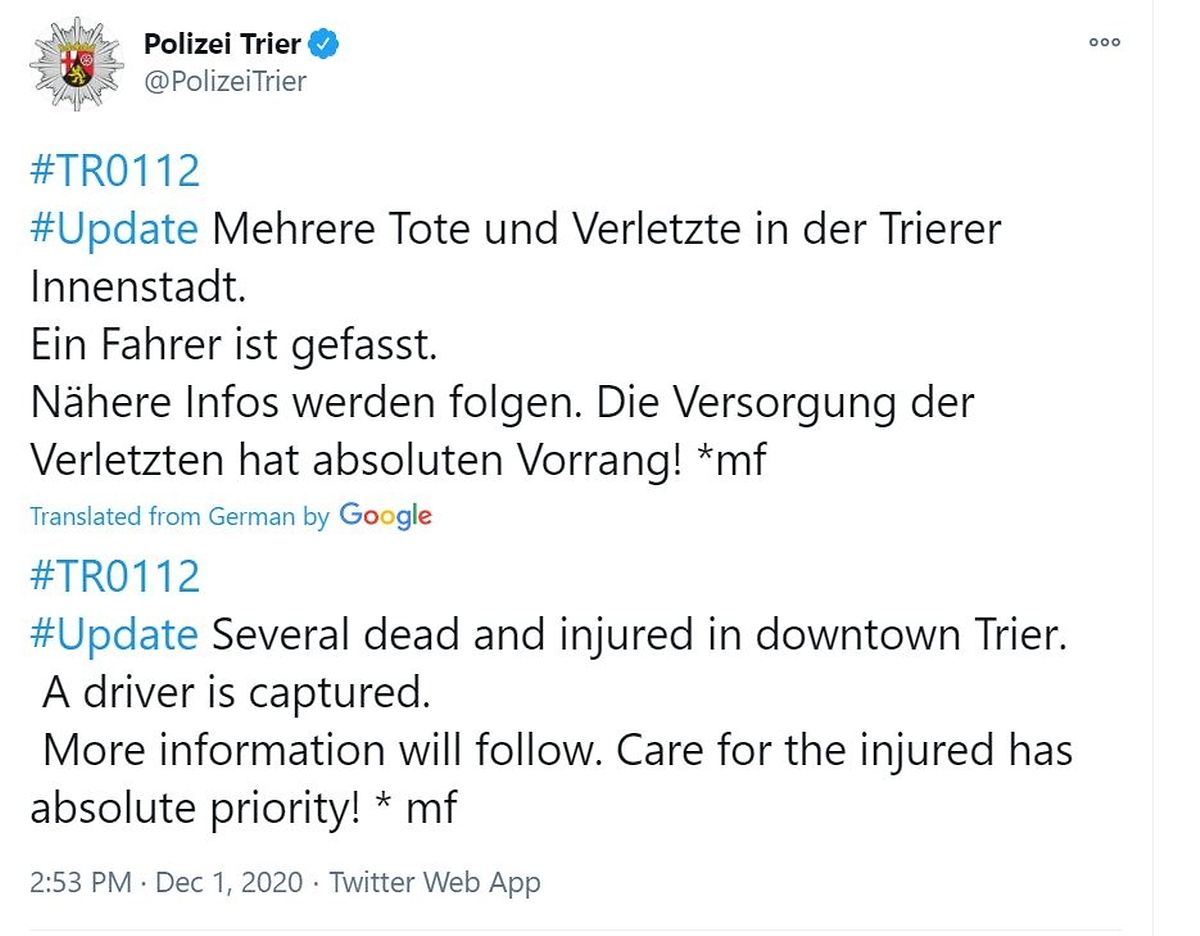 An early observation had shown hints of possible psychiatric problems, though more assessments were needed to have a clearer picture.
The man was arrested minutes after the violent act, and appeared to have been spent the last few days living in his car, which was not his own.
The suspect will be brought before an investigating judge at the Trier district court tomorrow. It is not yet clear whether he will be kept in jail or sent to a psychiatric hospital for the time being.
He will be investigated for four counts of murder, as he appeared to have been using the car as a weapon by not driving in a straight line.
The suspect is a man from Trier, the Trierischer Volksfreund newspaper said before the press conference, and was often drunk in a local kebab shop.
The car had been driving via Konstantinstraße and Brotstraße, where he started hitting people, to the main market towards the old Roman city gate, the Porta Nigra, to then turn off into the Simeonstraße, right into Christophstraße, where he was arrested, officials said.
German authorities requested reinforcements from Luxembourg's emergency service CGDIS. Four ambulances, an emergency doctor and two helicopters were dispatched to Trier, CGDIS said.
"In this difficult moment, Luxembourg stands firmly by the side of our neighbours and friends," Prime Minister Xavier Bettel said.
Luxembourg will close off its pedestrian zone with concrete blocks from Wednesday evening onwards, the City of Luxembourg said.
"What in happened in Trier is staggering. The thoughts are with the relatives of the victims, with the numerous injured and with everyone who is currently on duty to care for those affected," a spokesman for the German federal government, Steffen Seibert, said in a Tweet.

A religious service for the dead and injured, and other affected people is taking place in the Trier Cathedral on Tuesday evening at 2000 hrs, and a memorial service will take place in front of the Porta Nigra at 1000 hrs on Wednesday, the city said on Twitter.
---
The Luxembourg Times has a brand-new LinkedIn page, follow us here! Get the Luxembourg Times delivered to your inbox twice a day. Sign up for your free newsletters here.