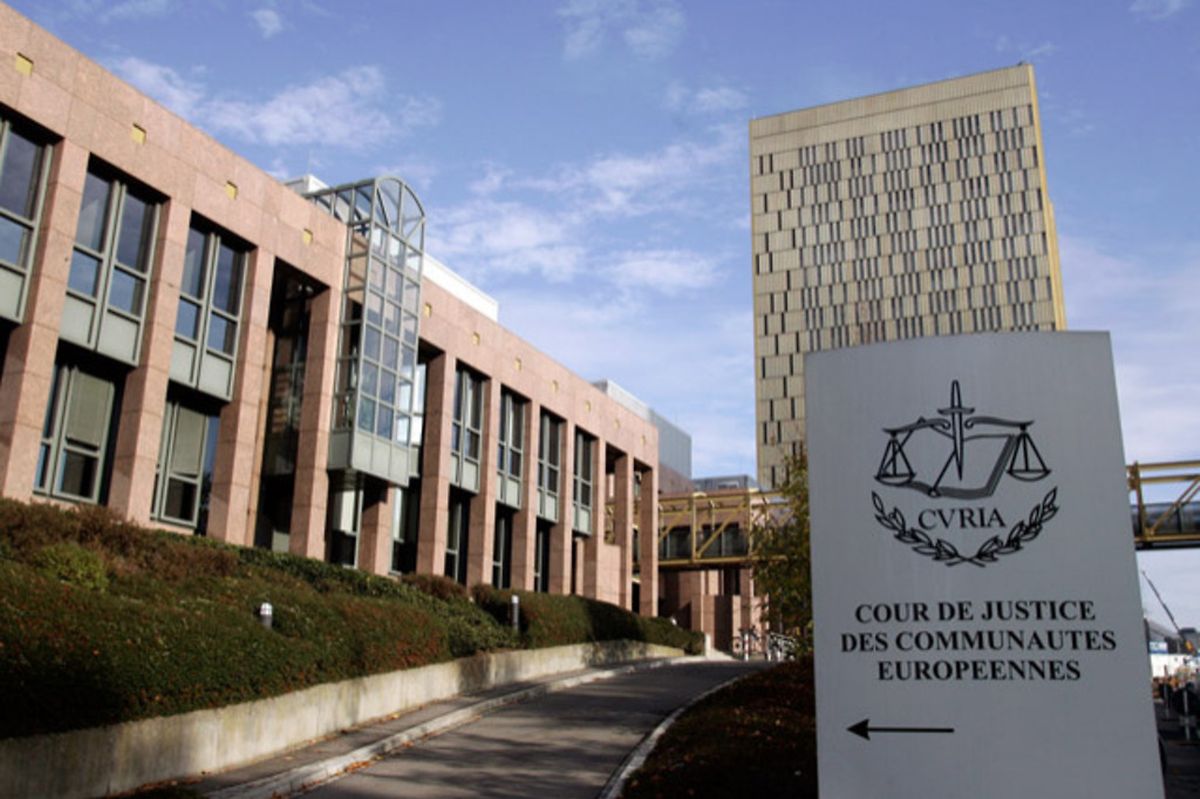 The European Court of Justice in Luxembourg passed the ruling on Tuesday Photo: LW archive
The European Central Bank's programme for buying government bonds on secondary markets does not breach EU law, the European Court of Justice has ruled.
In March 2015 the ECB adopted a programme – Public Sector Purchase Programme (PSPP) – in an attempt to return inflation rates to levels below 2%, which has been a European System of Central Banks (ESCB) objective for many years.
In May last year the volume of the PSPP programme stood at €1,534 billion. National central banks' share of the book value of purchases is 90% and the ECB 10%.
Several groups of people have brought constitutional actions before the German Federal Constitutional Court (Bundesverfassungsgericht) about various ECB decisions, the participation of the German Central Bank in implementing those decisions.
They claimed that some of the decisions failed to observe the division of competences between the EU and member states and infringed the prohibition of monetary financing. They also argued those decisions infringe the principle of democracy laid down by German law and undermined German constitutional identity.
The ECJ ruled on Tuesday that the PSPP programme does not infringe EU law and does not exceed the ECB's mandate.
"The programme falls within the area of monetary policy, in respect of which the EU has exclusive competence for the member states whose currency is the euro, and observes the principle of proportionality," the court stated.
The Court also highlighted the ECB and the central banks of member states may, in principle, operate in the financial markets by buying and selling outright marketable instruments in euro.
The court's statement pointed out that the PSPP programme "in its underlying principle does not manifestly go beyond what is necessary to raise inflation rates".
"It is clear, inter alia, that it was not possible to counter the risk of deflation by means of the other instruments available to the ESCB," it added.
"In the Court's view, it is not apparent that a government-bonds purchase programme of either more limited volume or shorter duration would have been able to achieve – as effectively and rapidly as the PSPP – changes in inflation comparable to those sought by the ESCB, for the purpose of achieving the primary objective of monetary policy laid down by the authors of the Treaties."
It added that the PSPP programme does not infringe the prohibition of monetary financing, which prevents the ESCB from granting any type of credit to a member state.
"Implementation of that programme is not equivalent to a purchase of bonds on the primary markets and does not reduce the impetus of the Member States to follow a sound budgetary policy," the court stated.
---
Get the Luxembourg Times delivered to your inbox twice a day. Sign up for your free newsletters here.