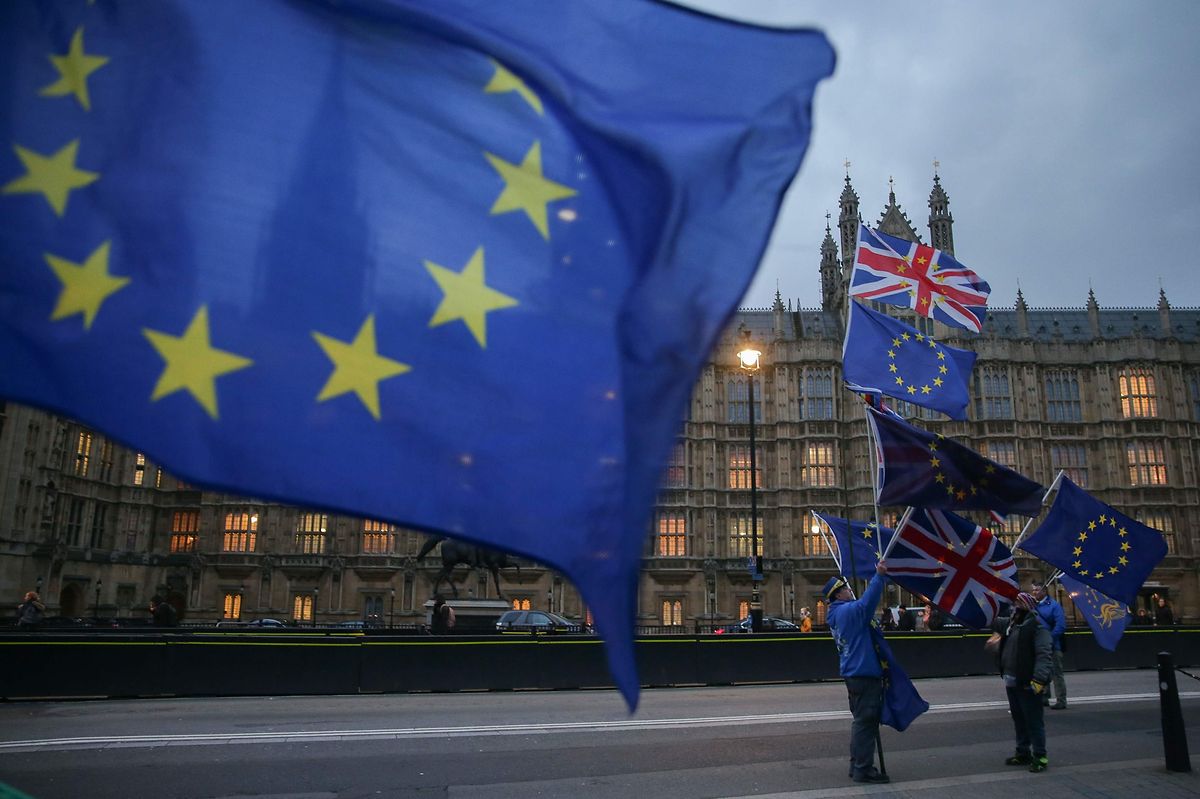 Pro-EU demonstrators hold the EU and UK flags outside the Houses of Parliament (AFP)
Judges at the European Union's (EU) top court were asked to rule on the rights of Brits who remain in the EU once their home nation quits the bloc.
A Dutch tribunal on Wednesday said it will refer questions about the EU citizenship status of Britons following Brexit to the European Court of Justice (ECJ) in a case that could help settle the legal status of thousands whose future was plunged into doubt when the UK voted to leave.
The main question for the Luxembourg-based Court of Justice is whether "Britons' EU citizenship would come to lapse should the EU and UK not decide on anything else in their negotiations", the Amsterdam District Court said in a statement following its judgment.
"It's merely the question whether Brexit automatically means that Britons in the EU would lose EU citizenship," the court said.
UK prime minister Theresa May has said the more than 3 million EU citizens in the UK would have their rights set in law and enforced by British courts.
Still, the 1.5 million Brits living in Europe face being "landlocked" after Brexit because a preliminary deal in December does not clarify rights such as whether they can move freely between EU countries after the UK's departure from the bloc.
A lawyer for the defendants in the case – the city of Amsterdam and the Dutch state – referred questions for comments to spokespeople at Amsterdam city hall and the Dutch ministry of foreign affairs.
Neither could immediately comment on the case.
The Dutch court asked the ECJ whether conditions or restrictions should be imposed on the maintenance of the rights and freedoms to be derived from EU citizenship, if the EU and UK fail to come to any agreement on this.
The case, brought on 17 January by Dutch lawyer Christiaan Alberdingk Thijm on behalf of five UK citizens living in the Netherlands, is seen as a bid for British citizens to retain their EU citizenship after the UK's exit from the bloc is completed in 2019.
Both sides were given one week to respond to the questions.
"Are you an EU citizen for life, or can your citizenship be taken away from you? That is the fundamental question that will be put forward to the European Court," Alberdingk Thijm said.