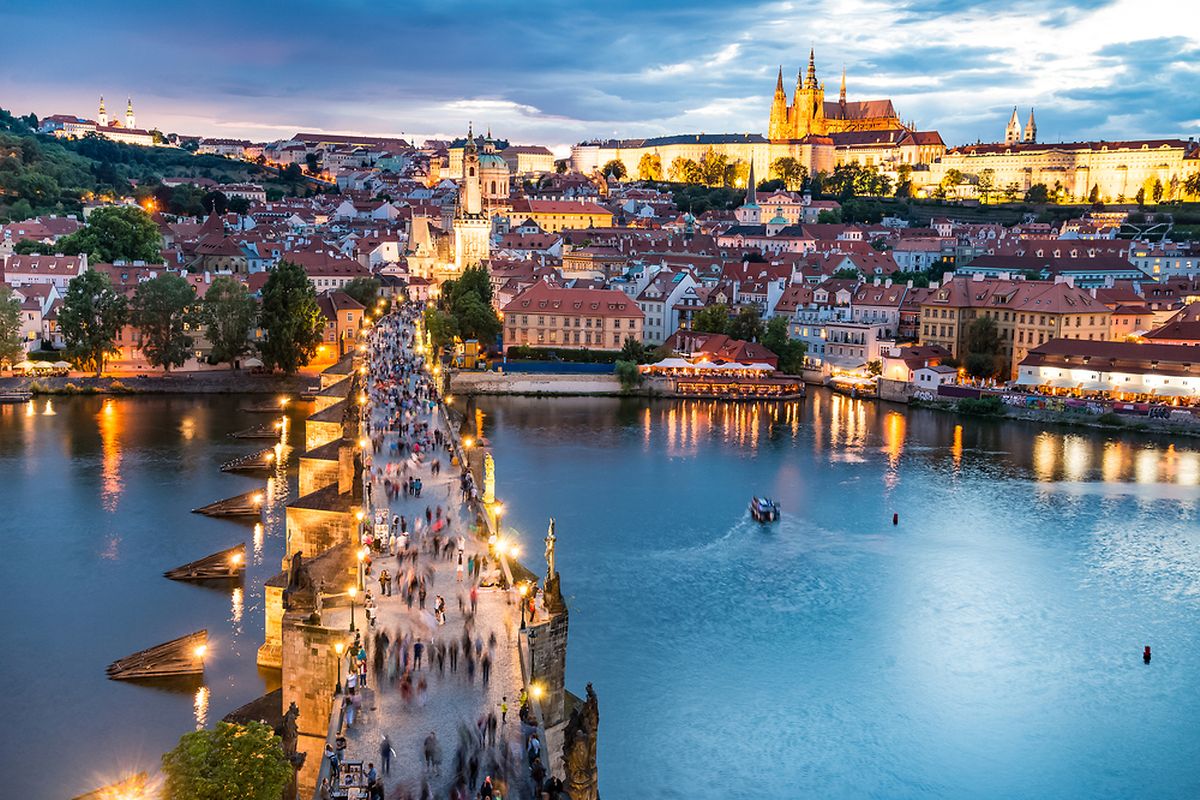 The EU's low popularity among Czechs stems from decades of politicians criticising the bloc (Shutterstock)
Businesses in the Czech Republic are fretting over a debate about a new referendum law, warning it has the potential to trigger a vote on a Brexit-style departure from the European Union that would devastate the economy.
The pushback from business came after Prime Minister Andrej Babis's ANO party held talks last week on introducing referendums with a far-right leader who's openly calling to leave the world's largest trading bloc.
While Babis himself said he didn't want a law to allow votes on EU and NATO membership, he has sought support from parties, including anti-establishment forces, to back his minority cabinet and discussed proposals on modifying the constitution.
A week of speculation from newspapers – the main business daily Hospodarske Noviny led its entire front page with the headline "How Much Would Czexit Cost?" – has sown dread among investors who worry that falling out of the EU would hammer an export-driven economy. Even though the Czechs sell 84% of their goods to the rest of the 28-member bloc, the country is the most euroskeptic EU nation after Greece.
"Just the fact that a potential referendum is being publicly discussed by politicians is making businesses and investors nervous," said Radek Spicar, the vice chairman of the Czech Confederation of Industry, the umbrella industry lobby group representing 11,000 companies that make up about a third of both the economy and the country's employees. "We understand how much we owe our economic success to being a part of the single market."
The latest warnings follow expressions of alarm from businesses in eastern Europe at growing nationalism in Poland, Hungary and the Czech Republic.
The Association of Business Service Leaders, which represents white-collar professions from accounting, technology, law and human resources, said it considered remaining in the EU "one of the most important conditions for maintaining development" in a sector that employs at least 90,000.
"Czexit would threaten a sector that today generates 5% of Czech gross domestic product," ABSL Director Jonathan Appleton said in a statement last week.
Babis has discussed with the anti-immigration SPD party, the Communists and the Pirate party a law to create a streamlined national process to hold plebiscites, which now doesn't exist.
But even if his caretaker government finds enough support for a referendum measure in the lower chamber, the bill would almost certainly fail to win the required three-fifths majority in the Senate, where the SPD, Communists and Pirates have only a handful of seats.
The EU's low popularity among Czechs stems from decades of politicians criticising the bloc and opposition to sheltering migrants from Africa and the Middle East.
Immigration was a major theme of last month's presidential election, with President Milos Zeman, an ally of Russian leader Vladimir Putin, winning re-election on an anti-refugee platform. He has voiced support for a referendum on EU membership, though he said that he would personally vote to stay in.
"You can see what enormous problems the UK is facing with Brexit, and that's a much stronger and more diversified economy," said Otto Danek, chief executive officer of Atas, an electric motor producer that exports three quarters of its production to neighboring Germany. "Czexit would mean economic death for us."