Greenhouse gas emissions from EU agriculture have held steady over the past decade, despite the bloc pouring more than €100 billion into measures to clean up farming of livestock and crops, the bloc's budget watchdog has said.
Groups of farmers are receiving financial support to cultivate drained peatlands, an example of the "climate-unfriendly practices" that current agricultural policy coming out of Brussels supports, the auditors said.
This group of farmers is responsible for 20% of EU agricultural greenhouse gases, but represents just 2% of farmland across the bloc.
A decision to earmark over a quarter of the total budget of the EU's common agricultural policy (CAP) to adapt to climate change had produced no tangible results in terms of emissions, the Luxembourg-based European Court of Auditors said in a report published on Monday.

The auditors identified a loophole in which EU law "explicitly applies the polluter-pays principle (whereby those who cause pollution meet the costs) to its environmental policies, but not to agricultural greenhouse gas emissions".

"Agriculture neither falls under the EU Emissions Trading System, nor is subject to a carbon tax," the ECA said. Neither CAP, nor the EU climate policy , the Effort-Sharing Decision, sets limits on emissions from agriculture.
EU's 2050 target
The EU, which has set an objective of becoming climate neutral by 2050, has a vital role in tackling climate change in agriculture as the bloc "sets environmental standards and co-finances most of member states' agricultural spending", the ECA notes.

Under current rules, individual EU countries have the power to decide whether or not their farming sector should contribute to reducing agricultural emissions.
Discussions are ongoing about the next CAP budget, which will run from 2021 to 2027, and is expected to come in at €387 billion. The Commission will be responsible for overseeing the plans drawn up by each country. But in a damning report examining the 2014-2020 budget, auditors said that the CAP "rarely finances measures" which are likely to mitigate climate change.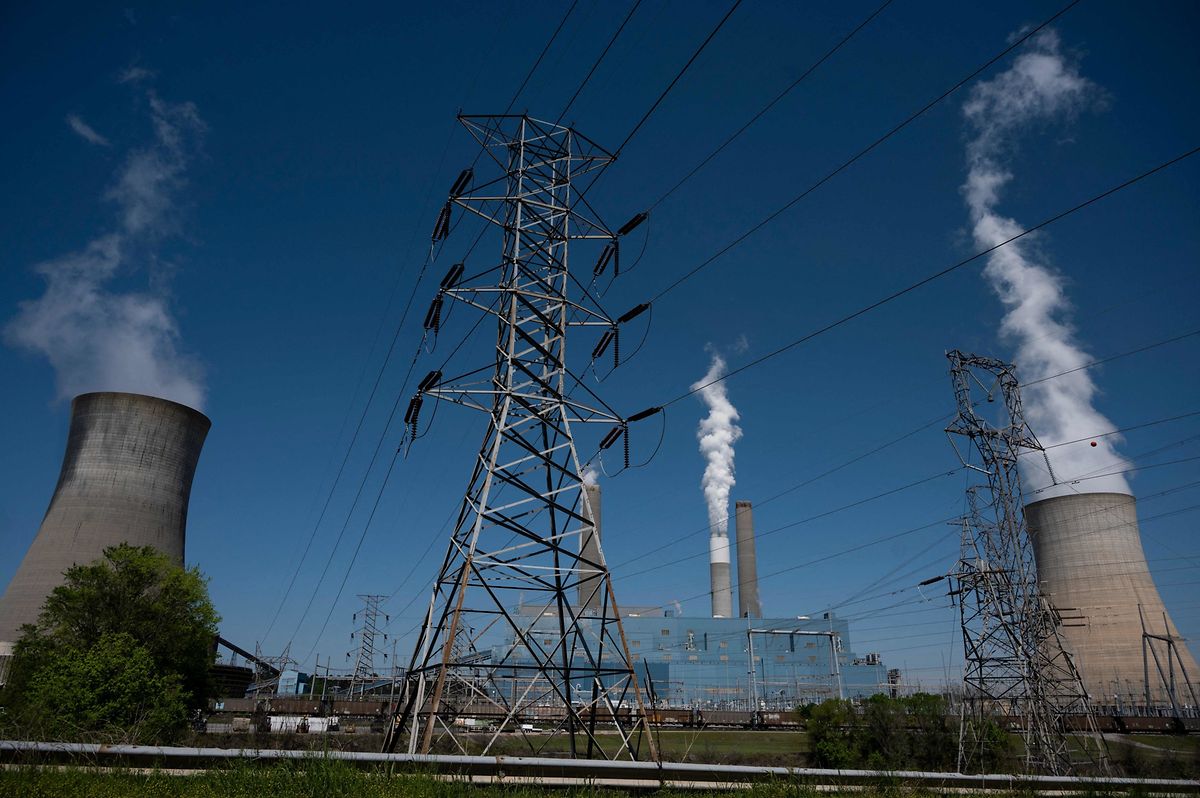 There had been little impact on emissions, despite more than €100 billion of CAP funds being attributed to climate action
AFP
"Overall, we found that the €100 billion of CAP funds attributed during 2014-2020 to climate action had little impact on agricultural emissions, which have not changed significantly since 2010," the auditors reported.

No limits on livestock
Although farm animals represent around half of the total emissions from agriculture, auditors point out that "the CAP does not seek to limit livestock numbers; nor does it provide incentives to reduce them".
"The CAP market measures include promotion of animal products, the consumption of which has not decreased since 2014," the ECA report observed.
Meanwhile, emissions from chemical fertilisers and manure increased in the eight years to 2018, with the CAP supporting practices in this area which according to the ECA "have an unclear impact on greenhouse gas emissions ... Instead, practices that are more effective received little funding."
Few incentives for change
Compared to the previous CAP budget from 2007 to 2013, the most recent schemes did not increase support for farmers seeking to use their land for agroforestry – where trees are grown alongside crops on the same land – or afforestation, where a landowner creates a forest area or trees.
"Despite the increased climate ambition, cross-compliance rules and rural development measures changed little compared to the previous period. Therefore, these schemes did not incentivise farmers to adopt effective climate mitigation measures," the ECA report noted.
The auditors called on the Commission to take action so that the CAP reduces emissions from agriculture, and urged it to provide regular reports on how the policy is contributing to efforts to tackle climate change. "We expect our findings to be useful in the context of the EU's objective of becoming climate-neutral by 2050", said Viorel Ștefan, responsible for the report.
---
The Luxembourg Times has a new mobile app, download here! Get the Luxembourg Times delivered to your inbox twice a day. Sign up for your free newsletters here.
---