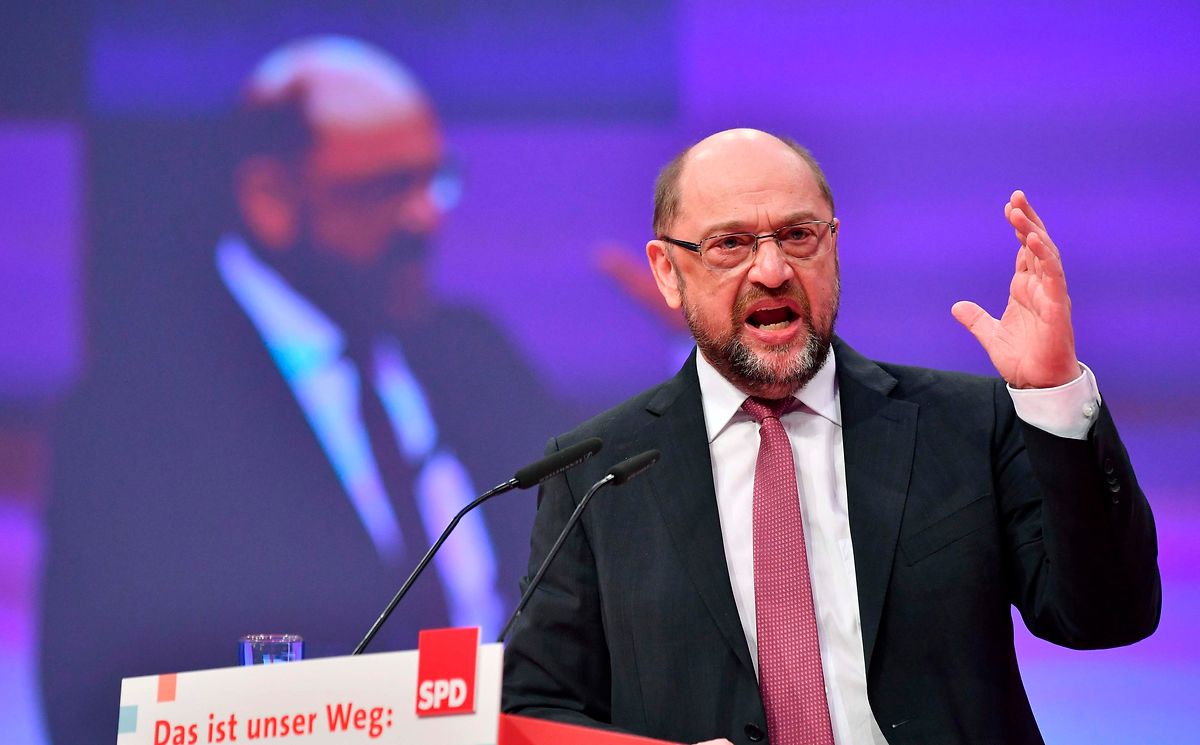 Leader of the Social Democratic Party Martin Schulz. (AFP)
Germany's Social Democratic leader Martin Schulz signalled he wouldn't give France a blank check on European policy if he takes the party into a government with Chancellor Angela Merkel.
Fresh from re-election as head of Germany's second-biggest party, Schulz combined a defense of his call for a 'United States of Europe' by 2025 with a message to French President Emmanuel Macron.
Schulz has aligned the SPD for months with Macron's initiatives to strengthen the European Union, including calls for a euro-area budget and an EU finance minister.
The century-old idea of a federal Europe is about gaining a global competitive edge and ending "wage and tax dumping," rather than sacrificing national sovereignty, he said.
"Macron has made recommendations that I don't agree with, but he at least makes recommendations that we can talk about," Schulz told an SPD convention in Berlin on Friday, a day after delegates gave him approval to open talks with Merkel.
Those talks could lead to a renewed government alliance with her Christian Democratic-led bloc.
European policy is likely to be a prime sticking point between Merkel's group and the SPD. While Merkel has stopped short of embracing Macron's proposals for strengthening Europe, Schulz, a former president of the European Parliament, said that "if the SPD doesn't do it, nothing will happen."
German sovereignty
Still, his comments offered a more nuanced position after opponents of increased powers for the EU criticised Schulz's federalist proposal on Thursday as tone-deaf and out of touch.
Citing an SPD position dating to the pre-second-world-war Weimar Republic, Schulz said EU countries that don't sign on to such a constitutional treaty would be expelled.
Schulz was particularly sensitive to an editorial in Germany's Frankfurter Allgemeine Zeitung newspaper on Friday that accused the SPD leader of harbouring ambitions to effectively strip Germany of its sovereignty.
He said the party's 1925 proclamation was a response to a continent divided by war.
"That's the goal of a United States of Europe, not doing away with national sovereignty," he told the convention.