EU immunity passport or not?
EU immunity passport or not?
From her post in Brussels, Beatriz Ríos looks at the EU's vaccine rollout and the possibility of a vaccination passport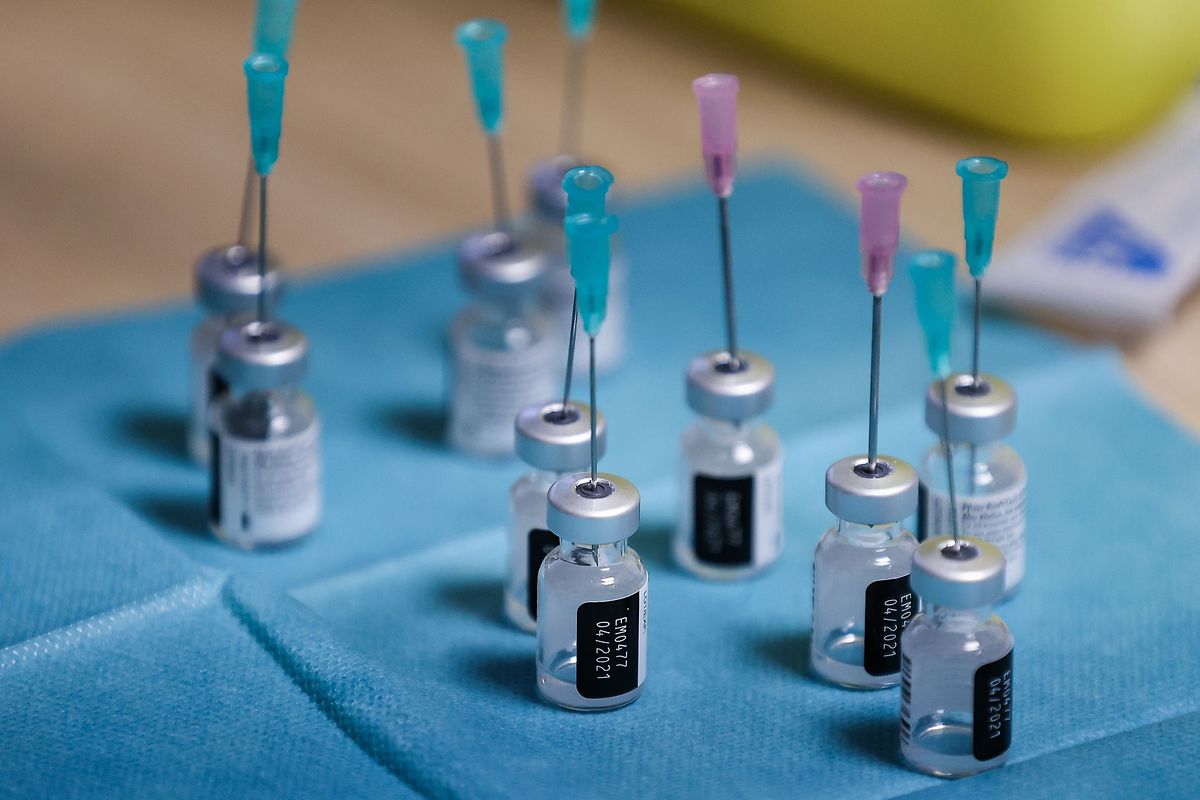 Doses of the BioNTech-Pfizer vaccine Photo: AFP
Last week's news that pharmaceutics giant Pfizer would delay deliveries of the coronavirus vaccine to Europe did not bode well for the snail's pace at which Europe is rolling out the medicine – something that EU highest-level leaders will discuss during a virtual summit on Thursday.
More delays means tougher restrictions for longer and a bigger hit to the economy – particularly for those countries that heavily rely on tourism. One reason why Greek Prime Minister Kyriakos Mitsotakis is pushing for an EU vaccination certificate that would allow at least those travelers into his country who have already gotten the jabs.
The World Health Organisation is exploring the use of a vaccination passport in a pilot project in Estonia. But other than that, the bureaucratic behemoth is reluctant, saying people recovering from Covid-19 may not have developed antibodies, leaving their status unclear.
The European Commission would like to set up an EU register to monitor the campaign and reduce the need for restrictions for those already inoculated. A vaccination passport is "absolutely necessary", Commission President Ursula Von der Leyen said last week, though she added that precisely which rights such a passport grants its holder needed further discussion.
Vaccination certificates for travel are common: think of a yellow fever shot to enter a number of African countries. But many worry that inside Europe, it could lead to inequal treatment given that some countries are vaccinating their residents at a much faster pace than others. Experts are moreover pointing out that those who have had the vaccine can still transmit the disease, urging not to ease restrictions until a bigger part of the population has been inoculated.
And European Council president Charles Michel has expressed concern that by introducing a vaccination passport, some may get the impression that vaccination is mandatory, a "sensitive" issue in many countries, even if others believe it would be a positive incentive.
In any case, Von der Leyen's plan would only work if all countries apply it in the same way. And Europe's track record in applying joint lockdown measures during the pandemic – particularly when it comes to travelling – has been fairly miserable.
The European Parliament will also look at vaccinations this week, adding more pressure on the Commission to disclose the conditions under which contracts have been signed with producers and give a response as to the delays in delivering and administering the vaccines.
Those delays are hindering Europe's recovery, something finance ministers will discuss on Monday and Tuesday, including national plans needed to access the €750 billion coronavirus recovery fund and how to tackle structural problems exacerbated by the pandemic. Money should be flowing out of the fund as of the summer but the Commission will have to approve the blueprints, while countries that are budget hawks will push for tougher reforms in the weaker economies.
As a special guest, the so-called Ecofin meeting of finance ministers will meet Lawrence H. Summers, Secretary of State for the Treasury under the Bill Clinton administration and director of the US National Economic Council for Obama. The discussion is expected to shed some light on what to expect from Joe Biden's administration, who will take office in two days.
Brussels has put all its trust in the Biden administration for a new era in US-EU relations following four years of tension with President Donald Trump. But calls from within the bloc for greater independence in world politics and the global economy – including by strengthening the role of the euro – which grew stronger under the Trump administration are bound to stay.
What the Eurocrat will be also watching:
Last week, a new crisis in traditionally unstable Italian politics erupted after junior coalition partner and former Prime Minister Matteo Renzi withdrew his support from Giuseppe Conte's government, leading to the resignation of two ministers.
Conte will be addressing the Parliament on Monday and the Senate on Tuesday in a bid to maintain the support for his cabinet. Conte's government had a slim majority before Renzi stormed out and would need a dozen extra votes to survive.
Otherwise, Italy would face yet another crisis, and the third government in less than three years would fall in the middle of a pandemic that has ravaged its healthcare system -and economy.
It has been a hectic start of the year for a number of EU governments as well. Last week, Estonian Prime Minister Jüris Ratas stepped down as a result of a corruption scandal that affected his party, leading to a government reshuffle.
Only 48 hours later, the Dutch government resigned over a scandal over the mismanagement of childcare subsidies that wrongly accused thousands of families – most of them of foreign origin – of fraud, often bringing them into major financial difficulties.
---
The Luxembourg Times has a new LinkedIn page, follow us here! Get the Luxembourg Times delivered to your inbox twice a day. Sign up for your free newsletters here.