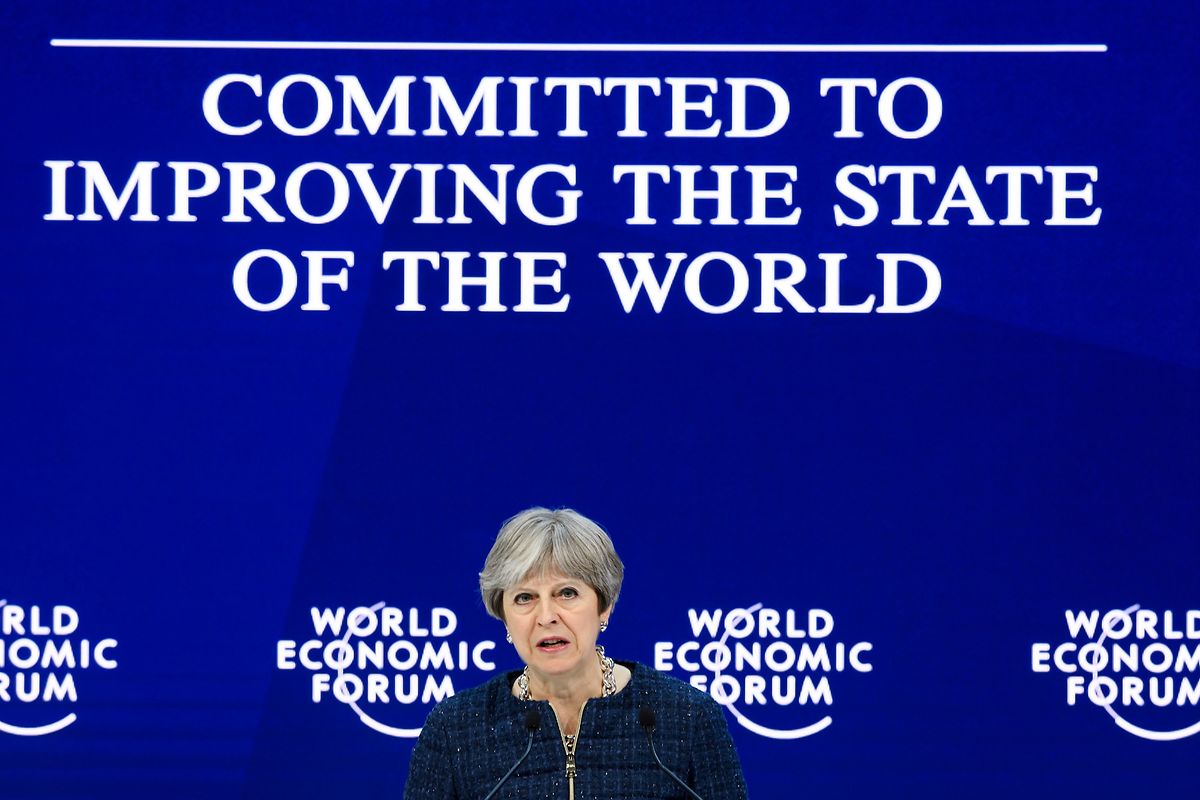 Britain's Prime Minister Theresa May at the World Economic Forum (WEF) in Davos, Switzerland (AFP)
UK banks will have limited access to the European Union's single market after Brexit if the government refuses to weaken its red lines, the European Commission told diplomats, according to two people familiar with private discussions in Brussels.
While the British government is aiming for a wide-ranging agreement to give financial institutions full EU access, a restricted approach similar to that which Canada enjoys is the only viable option, Commission officials said in a presentation to representatives of the 27 remaining nations on Tuesday.
That position is in line with the stance expressed earlier this month by chief negotiator Michel Barnier. The Commission has completely ruled out full passporting rights, which would allow UK to sell services freely in the single market, the people said.
Negotiations between the UK and the EU on their future relationship are scheduled to begin in April.
First, the EU's governments must reach their own common negotiation position. While some countries, such as Luxembourg, want to grant Britain a more generous offer on financial services, France and Germany are taking a stricter line.
The Commission officials told diplomats that the UK's financial services access would probably be based on three pillars:
Most access to the bloc for non-EU countries depends on equivalence, where the Commission recognises that a country's rules and oversight of specific business lines are as tough as its own.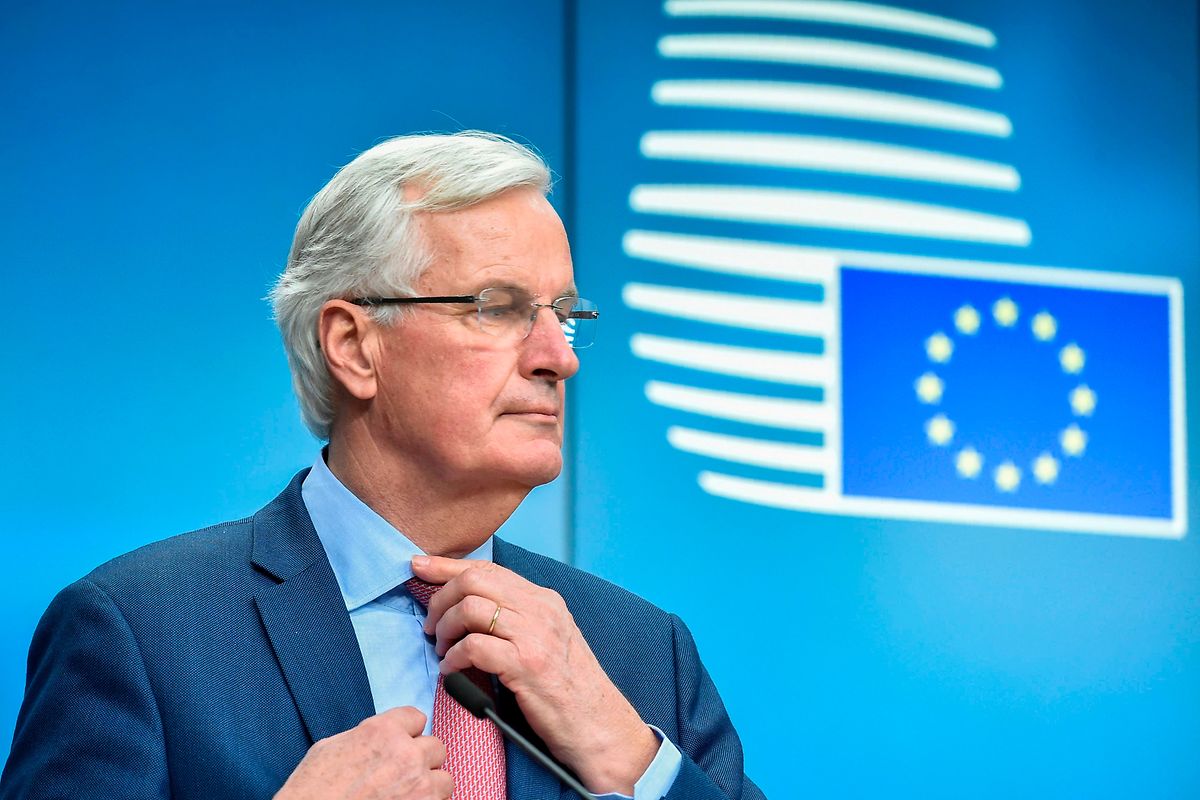 EU chief Brexit negotiator, Michel Barnier, won't budge (AFP)
However, the Commission can withdraw that at short notice, closing off market access with little right to appeal and the UK is pressing for something more.
Financial-services companies in London aren't waiting around to see how the negotiations pan out.
They have led the way in contingency planning and leasing office space on the continent so they can continue to operate as they do currently – whatever happens between now and exit day in March 2019.
Davos Plea
In an interview with Bloomberg in Davos last week, Chancellor of the Exchequer Philip Hammond insisted that financial services have to be part of the final trade deal "with some sort of enhanced equivalence regime."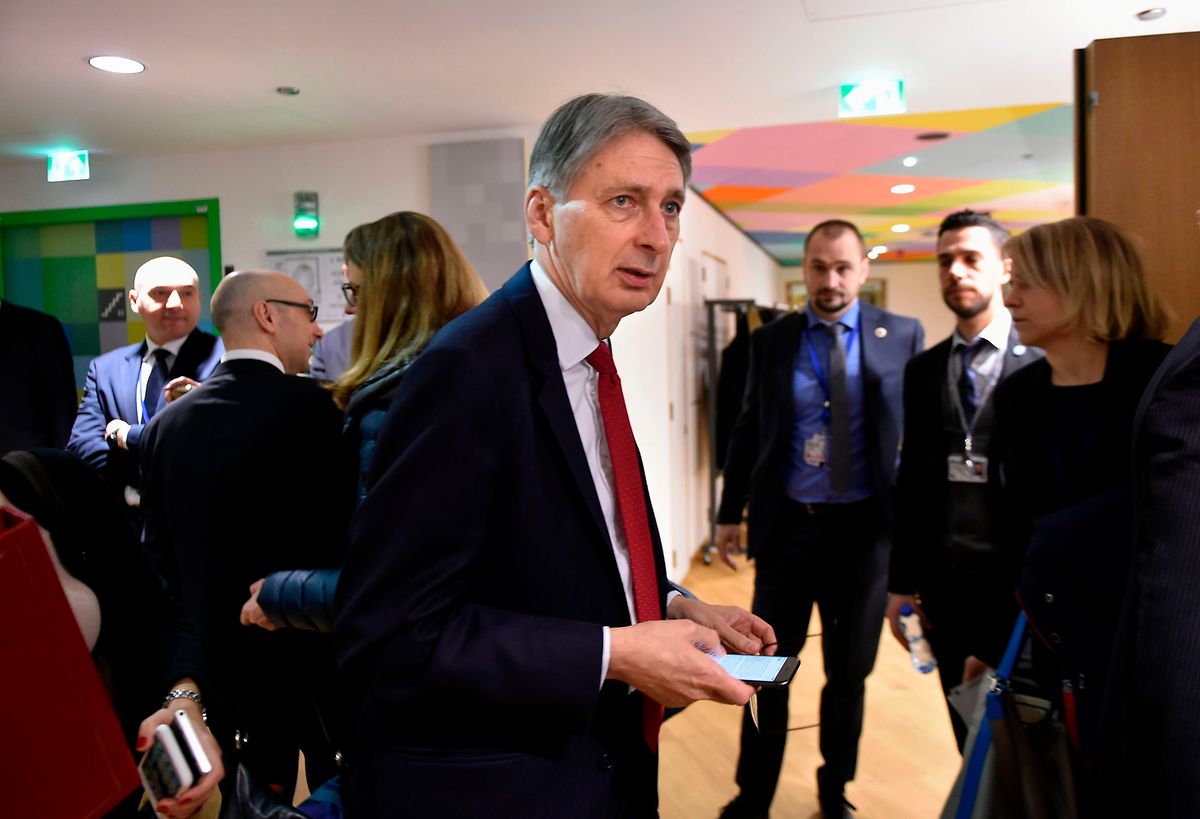 Britain's Chancellor of the Exchequer Philip Hammond arrives prior to an Economic and Financial Affairs meeting at the EU headquarters in Brussels (AFP)
He warned that "it has to be robust, objectively determined – not on the whim of the EU Commission."
The inclusion of financial services in the UK's post-Brexit arrangement with the EU has become one of the most contentious areas.
European officials say that Britain's red lines – such as ending the free movement of workers from the EU – make it impossible for them to allow British banks the same kind of access they get now.