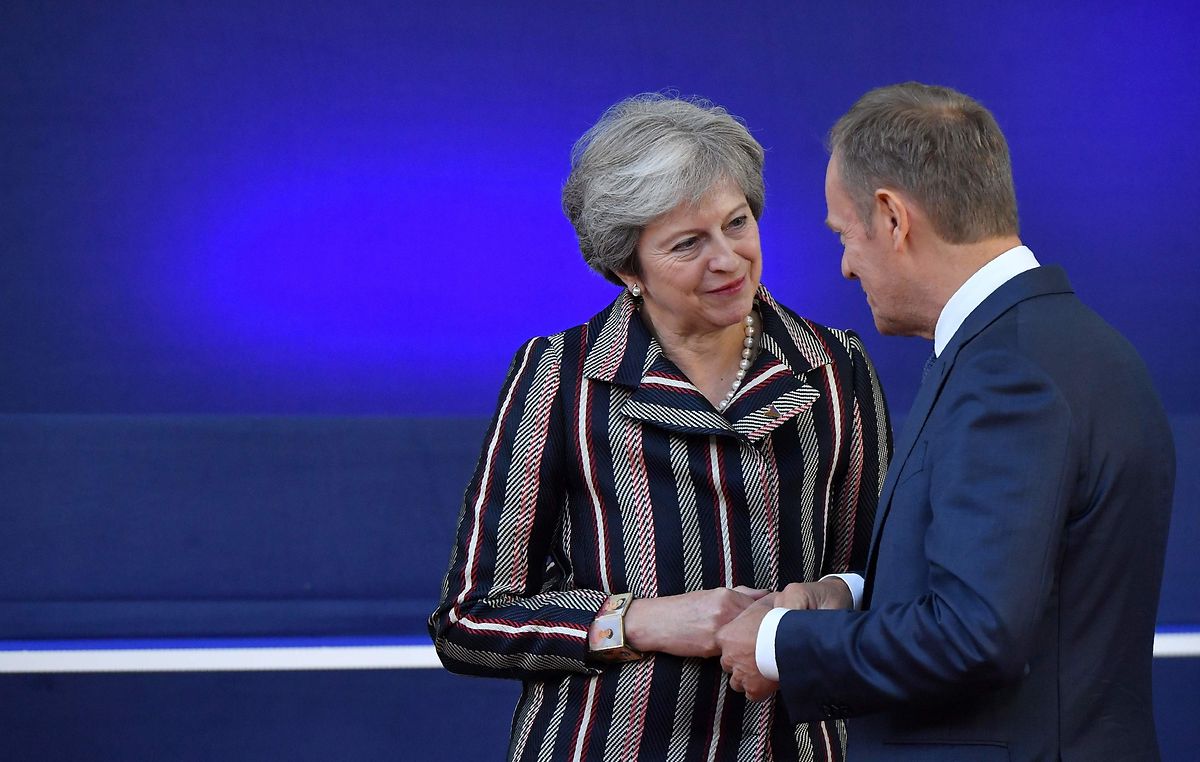 The EU and Britain agreed on a draft declaration on their post-Brexit relations Photo: AFP
The European Union said it's agreed a draft declaration with the UK on keeping deep and close economic ties after Brexit, and the accord offers prime minister Theresa May some concessions that may help her sell the exit deal at home.
The pound surged.
The draft document, distributed to EU members on Thursday and obtained by Bloomberg, sets out a plan for "a free trade area, combining deep regulatory and customs cooperation".
It also makes clear that both sides have a "determination" to replace the most toxic part of the divorce deal – the Irish backstop – with a better, lasting solution.
In another win for May, the EU will consider allowing the UK to cooperate with its regulatory agencies – one of May's key asks.
European Union Council president Donald Tusk said the draft had been agreed in principle at political level, subject to approval by leaders.
A UK government spokesman declined to comment on the leaked draft. May is briefing the Cabinet now and will speak to Parliament later.
EU Commission spokesman Margaritis Schinas told reporters that the issue of Gibraltar –a sticking point because of Spanish claims – and fishing access still needed to be agreed and the ball is now in the court of EU member states.
German chancellor Angela Merkel also appeared to cast doubt on the idea that the deal was done, saying the Irish issue was still a stumbling block.
May faces opposition on all sides in Parliament and the arithmetic is stacked against her when it comes to getting the deal approved. But there are some key wins in the draft that could help win over some hardline Brexiteers.
It also offers a very close economic relationship that's almost as good as what pro-EU members of her party have been pushing for.
May is due back in Brussels on Saturday for a meeting with EU Commission president Jean-Claude Juncker before a key summit with other leaders on Sunday. That's when the leaders are expected to sign off, though Merkel has made clear that if the text isn't done by then, she doesn't want to go.
The key points:
The Parties envisage comprehensive arrangements that will create a free trade area, combining deep regulatory and customs cooperation, underpinned by provisions ensuring a level playing field for open and fair competition.
Financial services ties to be based on equivalence. Work will start as soon as possible to avoid disruption
Parties to explore possibility of cooperation between U.K. and regulatory agencies such as EMA, EASA
On the Irish backstop: The Parties recall their determination to replace the backstop solution on Northern Ireland by a subsequent agreement that establishes alternative arrangements for ensuring the absence of a hard border on the island of Ireland on a permanent footing. (That's an upgrade to the previous language.)
In another boost for Brexiteers, the draft refers to "all available facilitative arrangements and technologies", to ease customs procedures.