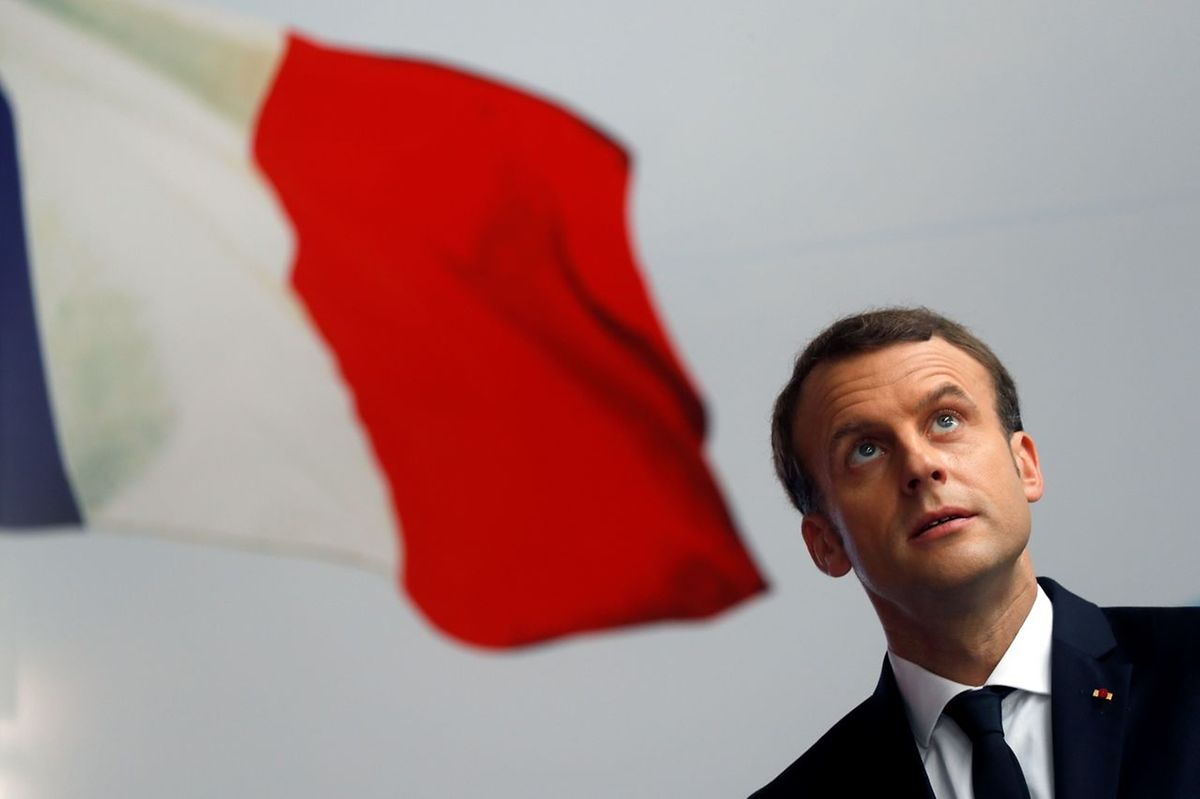 French president Emmanuel Macron (AFP)
The French economy expanded for a fifth straight quarter, delivering its best full-year since 2011 as the election of president Emmanuel Macron combined with a global upturn to bolster confidence and investment.
Gross domestic product rose 0.6% in the three months through December, in line with the median forecast of economists. Capital investment rose 1.1%, household spending increased 0.3% and net trade added to growth.
The revival in France's economic fortunes comes after years of sluggish expansion and has been bolstered by Macron's economic reforms as well as business tax cuts implemented by the previous administration. It coincides with a pickup in the broader euro area that's seen the 19-nation region post its best growth in a decade.
Markets were little changed after the data.
Growth was 1.9% for the full year. That's the fastest since 2011 and far above the 0.8% average recorded in the 10 years through 2016.
But France probably lagged behind the euro-region expansion again last year, as it has ever year since 2014. Bloomberg's consensus estimate is for 2.4% growth for the 19-nation currency bloc in 2017. Eurostat reports the fourth-quarter number for the region at 11am Paris time.
Even so, the gap is narrowing, and Barclays predicts that it will shrink further in 2018 as France benefits from stronger household spending and investment.
"More reforms are needed to tackle the long-standing competitiveness issue as well as public finances," Barclays economists Francois Cabau and Philip Gudin said last week as they lifted their 2018 growth forecast to 2.4%. But they noted the administration has a "packed reform agenda."
Macron's government is currently working with unions and business lobbies to overhaul France's job training system, and will move on to unemployment insurance in coming months. Finance Minister Bruno Le Maire plans a major economy law for the spring that aims to further loosen restrictions on businesses, as well as increase profit-sharing plans for employees.
Le Maire noted that 2017's economic expansion was broad-based, including exports and investment as well as consumer spending, and predicted that the momentum would continue this year.
"This is the result of the return of confidence of households and entrepreneurs since the election of the president and the implementation of reforms, as well as a positive international environment," he said in a statement. "The latest data show that this trend should continue in 2018."