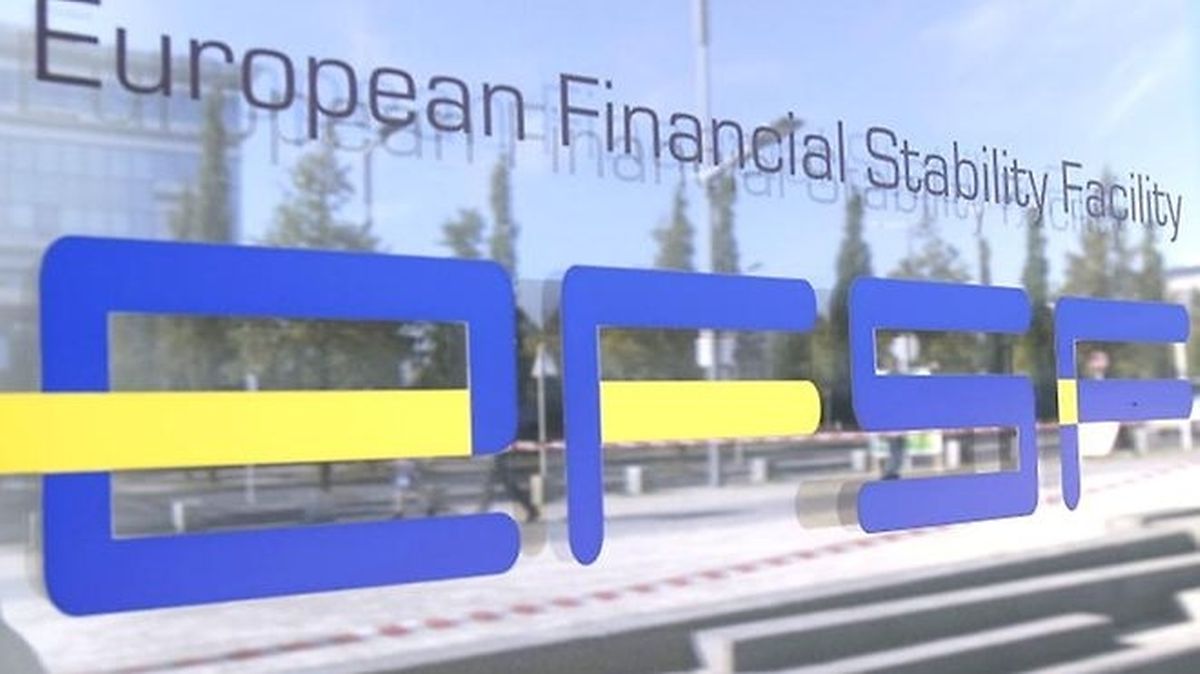 The EFSF logo (Luxemburger Wort)
The Luxembourg-based European Financial Stability Facility (EFSF) – a body that has provided funding assistance to Ireland, Portugal and Greece – has raised €3 billion by selling a new 10-year bond.
It leaves the EFSF with just €1 billion in funding needs for the remainder of this quarter, it said in a statement on Wednesday.
Siegfried Ruhl, the organisation's head of funding and investor relations, said: "Today's deal was a very successful step towards completing the EFSF's first-quarter funding needs."
The offering was oversubscribed, with order books in excess of €14 billion, the EFSF said.
Bookrunners for the deal were Deutsche Bank, JP Morgan and Natixis.
The EFSF was created in 2010 as a temporary response to the eurozone's sovereign crisis.
It was was suceeded by the European Stability Mechanism (ESM) in 2012 as a permanent backstop to eurozone countries that are unable to tap debt markets.