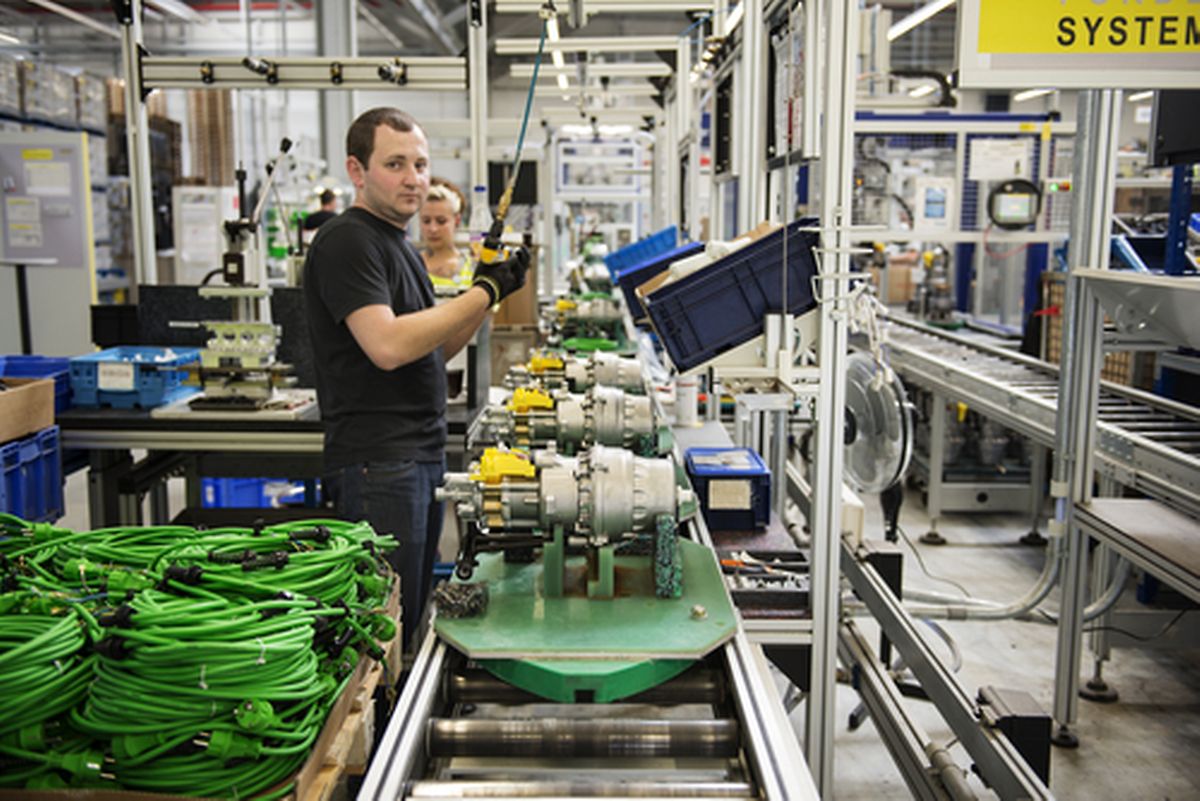 Industrial production surged 5.6% from a year earlier, the most since 2011 (Shutterstock)
German industrial production rebounded in November, setting up the euro area's biggest economy for a strong finish to the year and adding to the picture of robust growth in the currency bloc.
Led by demand for investment goods, output increased 3.4% from the previous month, data from the Economy Ministry showed on Tuesday. Production surged 5.6% from a year earlier, the most since 2011.
Germany is undergoing an economic boom amid the broadest euro-zone expansion in almost two decades and strengthening global demand.
With record-low unemployment, the country could be a bellwether for the European Central Bank this year as policy makers try to judge when inflationary pressures will warrant unwinding their crisis-era measures for the 19-nation currency bloc.
November's gain in output was almost twice as much as forecast in a Bloomberg survey and compared with a revised 1.2% drop in October.
Demand for investment goods jumped 5.7% and output of consumer goods climbed 3.6%. Construction increased 1.5%.
The nation will report full-year economic growth on Thursday, with economists predicting a rate of 2.4% that would be the fastest since 2011.
Survey data showed private-sector manufacturing last month was at the highest level in more than two decades.
The euro area has a similar tale to tell, with manufacturing and services expanding at the fastest pace in almost seven years, and a report on Monday showing economic confidence at an almost two-decade high.
At the same time, the region's inflation remains muted and well below the ECB's goal of just under 2%, in part because wage growth is slow.
That puts Germany in the spotlight as the IG Metall union meets employers this week to push for a 6% pay increase and greater flexibility in working hours for 3.9 million metalworkers and engineers.