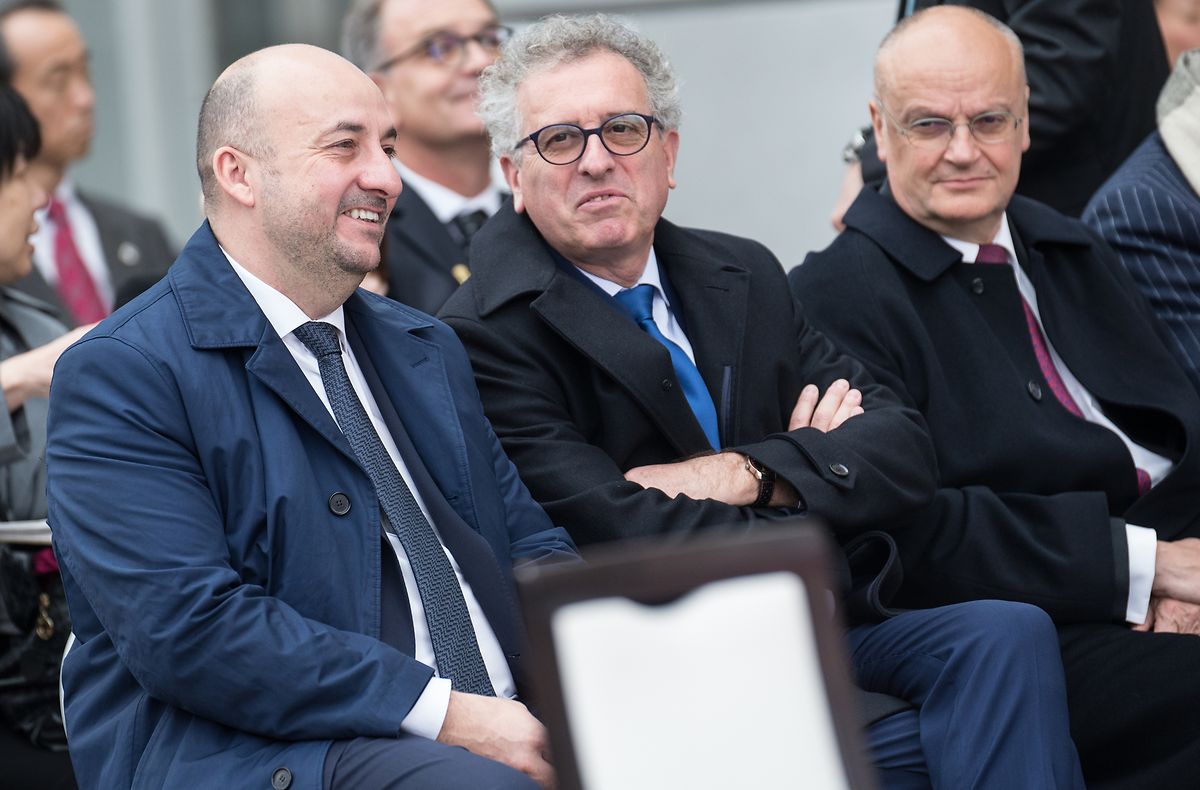 Etienne Scheider (left), Pierre Gramegna (centre) and Gaston Stronck (Guy Wolff)
Luxembourg Finance Minister Pierre Gramegna is one of four candidates for president of the Eurogroup, an informal body of ministers from the 19 countries using the euro for discussing matters relating to the common currency.
Portugal's Mario Centeno, Slovakia's Peter Kazimir and Latvia's Dana Reizniece-Ozola are also in the running, the European Council said on Thursday.
The new Eurogroup president will be chosen on December 4.
If no candidate gets 10 of the 19 votes, each of the ministers running will be told how many people backed them.
They will then have the opportunity to withdraw, and voting will continue until to the necessary simple majority is secured.
Whoever wins will succeed former Dutch Finance Minister Jeroen Dijsselbloem, who became Eurogroup president in 2013 and was re-elected in 2015.
Dijsselbloem lost his domestic post after his Labour party was defeated in elections this year and aren't part of the new government.
A four-party Dutch coalition under Prime Minister Mark Rutte was announced on October 10, after a record 208 days without an administration in place.
Portugal's Centeno has emerged as the favourite to secure the Eurogroup presidency, the Financial Times reported on Thursday, citing diplomats familiar with the talks.