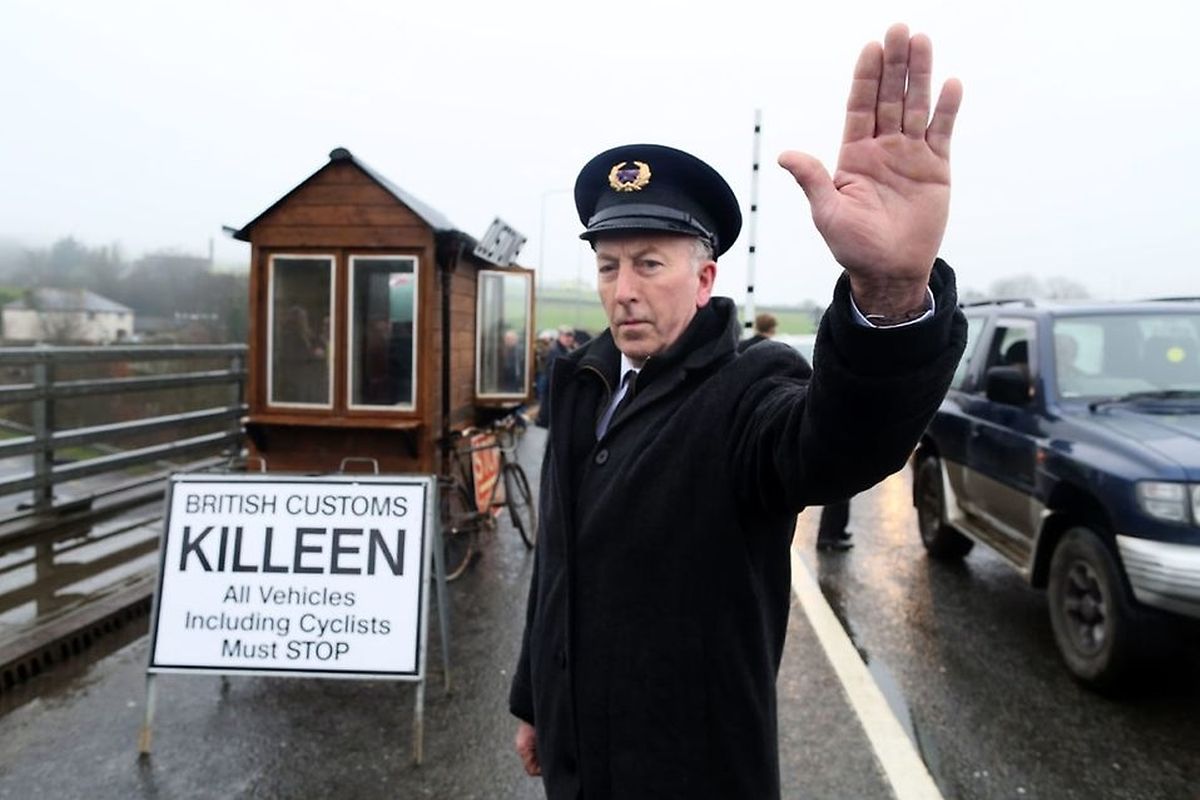 Demonstrators dressed as custom officials set up a mock customs checkpoint at the border crossing in Killeen, near Dundalk to protest against the potential introduction of border checks.
Photo: AFP
The frontier between the north and south of Ireland has emerged as the biggest threat to getting a deal next month that would allow the UK and European Union to start discussions on future trade, three people familiar with the discussions said on condition of anonymity to discuss confidential matters.
EU chiefs are expecting May next Monday to offer more money toward liabilities such as pension promises and infrastructure projects it had committed to but has yet to pay. But a disagreement with the Democratic Unionists over how far she can go on the border question could scupper the deal.
Irish and EU officials have suggested that Northern Ireland be given a different status, implying the creation of a border between Northern Ireland and the rest of the UK, but the DUP is adamant that can't happen.
"We need more clarity and more certainty around a road map to deal with the border issue comprehensively," Irish Foreign Minister Simon Coveney said in an interview with Ireland's RTE radio on Monday. If businesses in Ireland and Northern Ireland are operating under different rules, "it seems impossible to us that you avoid a checking system and therefore some form of hard border."
The troubles
Ireland is backed by the rest of the EU in wanting written assurances that the UK's withdrawal from the bloc's customs union and single market won't lead to a return of checkpoints that would stir memories of decades of violence between Catholic and Protestant groups.
The UK side also doesn't want a hard border either but insists a solution to the problem can only emerge in conjunction with a final trade deal. May had hoped to park the issue but it's a red line for the Irish -- whose government has dug in while embroiled in its own domestic drama.
The whole thing is complicated by the fact that May relies on the support of the pro-Brexit DUP -- a party rooted in Protestant support for Northern Ireland's place in the UK -- after losing her parliamentary majority in June's election.
On the other hand, it's not clear exactly how far the DUP would go toward blocking any possible wording as it might be wary of bringing down May and opening the door for a Jeremy Corbyn-led government. The DUP has been heavily critical of the leader of the main opposition Labour Party currently ahead in opinion polls.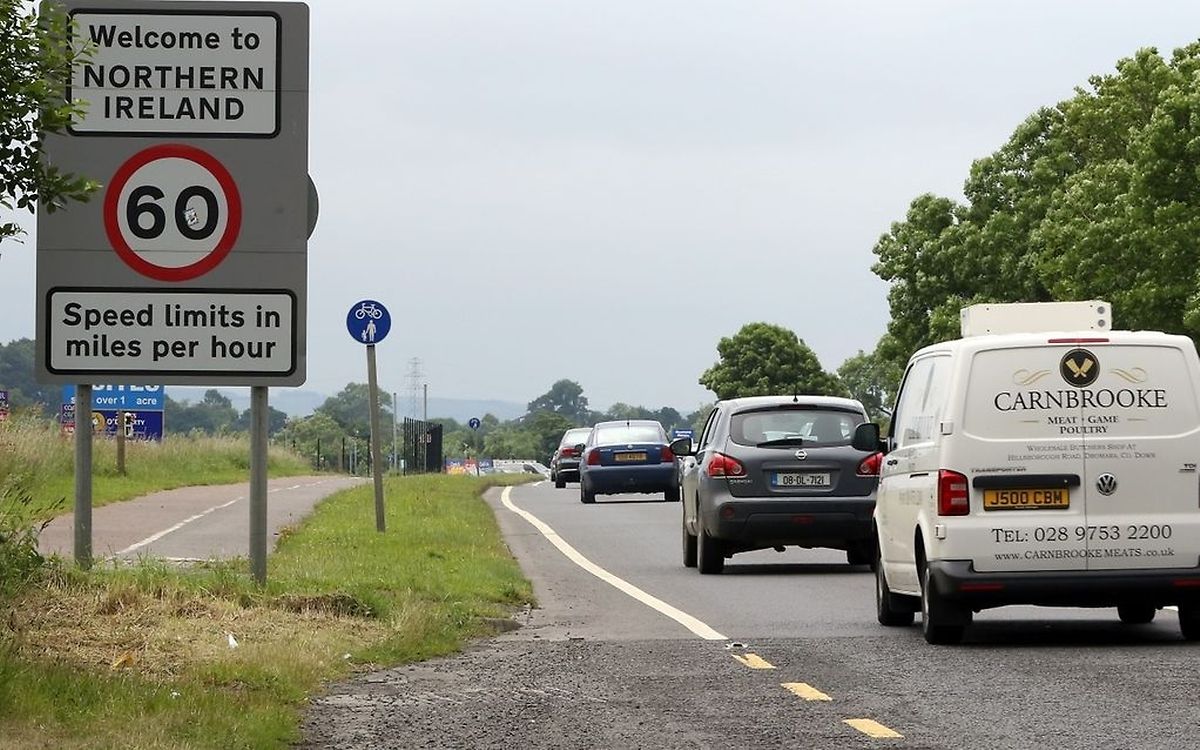 The island
"The island of Ireland is now faced with many challenges," the EU's chief Brexit negotiator, Michel Barnier, said in a speech in Brussels last week. "Those who wanted Brexit must offer solutions."
Officials from the EU and the UK continued discussions in the past few days in a push to reach a joint position on the most pressing Brexit issues that must be solved before talks can advance, the people familiar with the discussions said.
A written offer on the financial settlement has already been drafted pending May's final approval, one of them said. May's spokesman dismissed that on Monday as speculation.
At her party conference on Saturday, DUP leader Arlene Foster said she would oppose the most straightforward means of avoiding a hard border -- by applying EU rules to Northern Ireland after Brexit and reiterating her opposition to trade barriers within the UK.

'Listening carefully'
On Friday, Foster told Bloomberg Television the UK government is "listening carefully" to Northern Ireland and any "artificial" guarantees shouldn't undermine the constitutional position of the region.
If May can give the EU the assurances it needs on the financial settlement, the Irish border and on the protection of the rights of EU citizens in the UK -- then it would give EU diplomats 10 days to agree on the choreography of a summit of leaders on December 14-15.
Between now and that crucial meeting between May and European Commission President Jean-Claude Juncker -- and there is a history of damaging leaks on those dinners -- Barnier will travel to Berlin to meet with Germany's Angela Merkel in Berlin.
If all proceeds as planned, Barnier would go on to tell the 27 governments that he recommends judging "sufficient progress" in the negotiations to allow talks to begin on trade and a potential transition -- essentially a grace period for businesses to adapt for post-Brexit reality.
Ambassadors would then start drafting a formal statement which would then need to be approved by leaders at the summit. All these carefully modulated steps though would require some kind of agreement on how to tackle a 499-km border where controls no longer exist.
Can both sides pull it off? One European official sees a 60% chance of a deal in December.