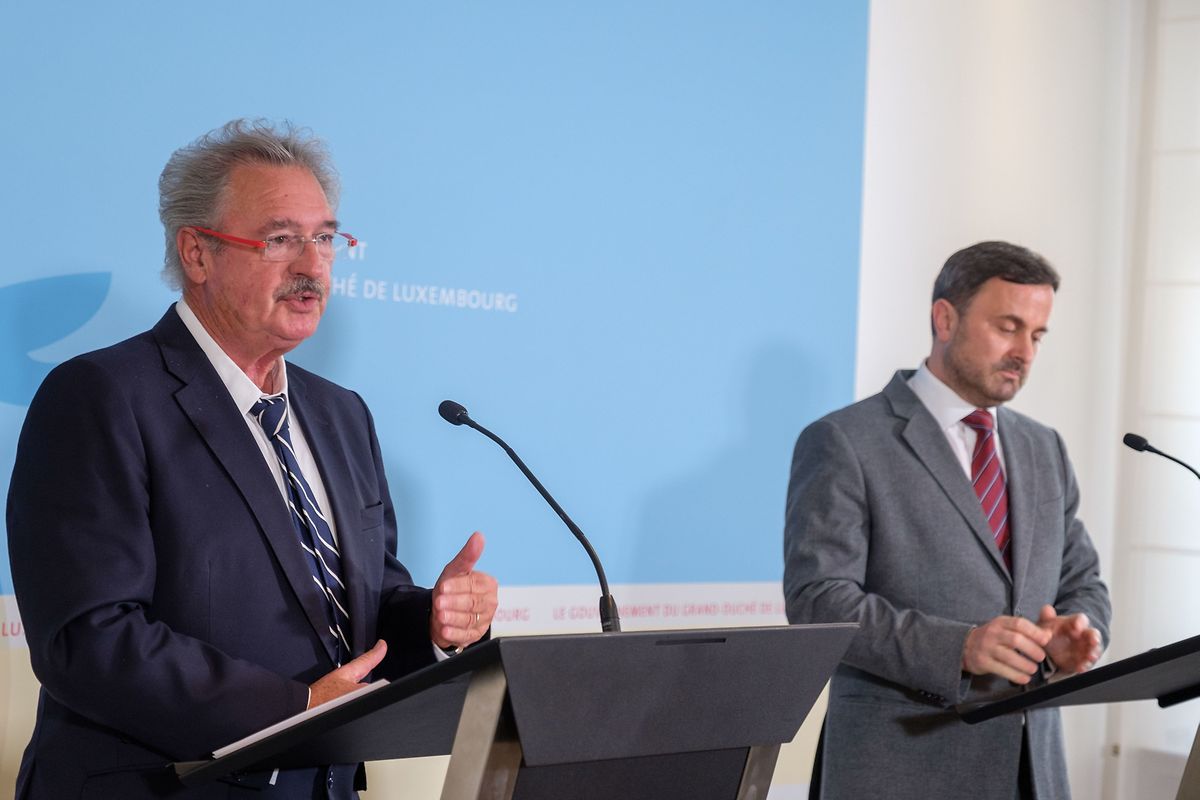 Jean Asselborn (left) and Xavier Bettel Photo: Gilles Kayser
British citizens in Luxembourg can apply for permanent residence for a year until after the UK leaves the European Union, if the former crashes out of the block without a deal, Luxembourg said on Friday.
The announcement by Prime Minister Xavier Bettel and Foreign Minister Jean Asselborn came after a meeting of the government earlier in the day that prepared legal texts for two different scenarios for Brexit, including no-deal.
"No-deal is the worst scenario for us", British Prime Minister Theresa May had told Bettel this week, Bettel said during a press conference.
In case of a no-deal Brexit, Luxembourg will follow the European Commission's proposal not to consider Britons third-country citizens for a year after Brexit, so until 29 march 2020.
During this year, they can apply for permanent residence, but they will no longer be able to do so after the cut-off date.
Luxembourg had already said that British citizens living in the country before Brexit would not lose any rights if the UK agrees to a withdrawal agreement with the EU.
British citizens in the Grand Duchy would have until December 2020, the end of the transition period currently foreseen in the withdrawal agreement, to apply for a certificate proved they lived in the country before the UK's withdrawal.
Luxembourg expects Britain to reciprocate any such rights in the UK.
Whether visas will be needed in the future for visitors, workers and students is yet to be fleshed out.
Roughly 6,000 Brits live in Luxembourg and 2,000 Luxembourgers live in the UK.
---
Get the Luxembourg Times delivered to your inbox twice a day. Sign up for your free newsletters here.