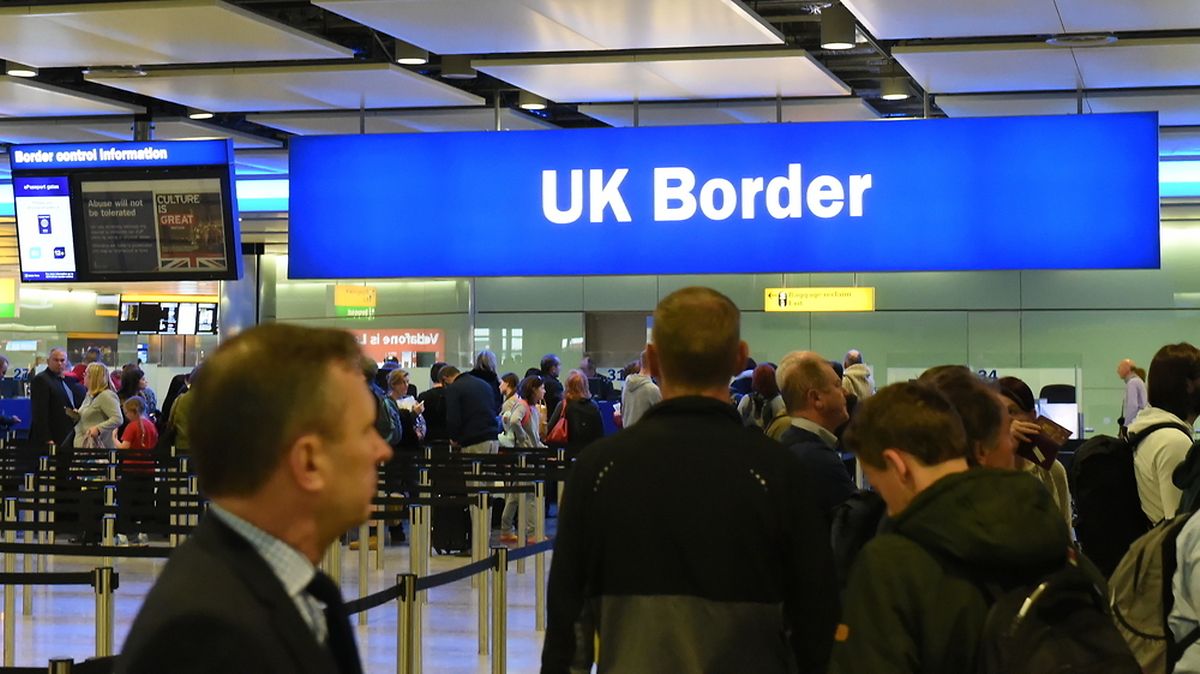 Border control at Heathrow Airport (Shutterstock)
Theresa May's officials could be lining up to keep the UK in the European customs union after Brexit, according to a new analysis that chimes with the views of parts of the British government.
Some of May's officials think that quitting the customs union in order to win the power to strike free trade agreements with countries such as the US or Australia is not as desirable as passionate Brexit supporters believe.
Such trade deals with third countries can take a long time to negotiate and end up mired in litigation, while measures short of formal FTAs can still deliver significant benefits, one person said, speaking on condition of anonymity because the discussions are private.
We expect a U-turn by the prime minister

Mujtaba Rahman
Added to this, the growing view in May's office is that, after a narrow referendum result and a close general election, she has no mandate for an extreme Brexit, according to an official.
"A UK-wide EU customs union is therefore now our base case once the transitional period ends, although this is a very close call," said Mujtaba Rahman, Eurasia Group managing director. "We expect a U-turn by the prime minister well ahead of the Tory conference" at the end of September.
The question of whether Britain stays a member of the EU's customs union goes to the heart of what kind of Brexit May will deliver. Businesses want the UK to stay in the customs union as it would facilitate cross-border trade. It is also critically important for settling the vexed issue of the Irish border.
Staying in the customs union wouldn't require the UK to accept free movement of people -- its most important red line in the negotiation.
May has come under pressure to commit to leaving the customs arrangements from leading Brexit campaigners such as UK Foreign Secretary Boris Johnson and Liam Fox, the trade secretary. They say it's essential to leave the customs union so the country can have its own independent trade policy and strike deals with other countries outside Europe. The EU negotiates trade deals on behalf of all its 28 members.
Brexit-backers inside May's government think she could be ready to water down her promise to take Britain out of the single market and customs union, according to two people familiar with their thinking. The justification would be solving the Irish border issue.
May repeated in a key Brexit speech last month that the UK will leave the customs union. Still, she has since hinted that a new customs arrangement could take longer than the 21-month transition period to bring into force. "Sometimes the timetables that have originally been set are not the timetables that are necessary when you actually start to look at the detail".