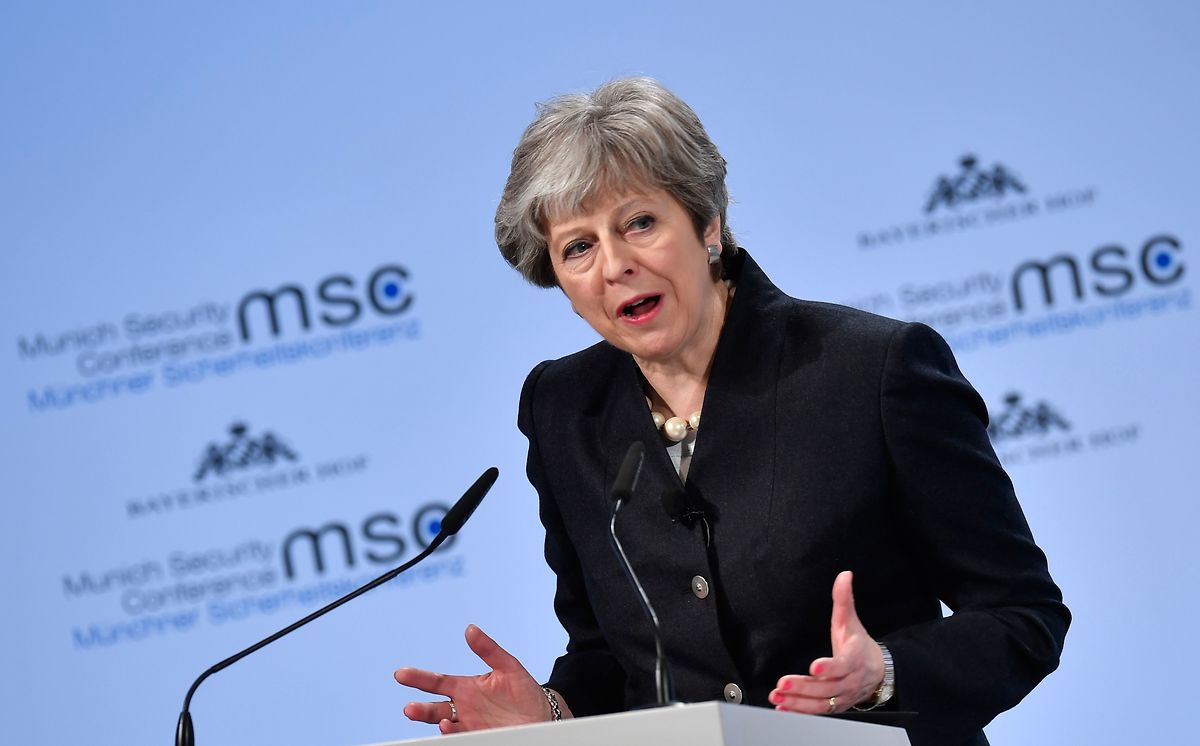 British Prime Minister Theresa May gives a speech during the Munich Security Conference on February 17, 2018 in Munich (AFP)
Theresa May got a polite reception for her speech to the Munich Security Conference on cooperation after Britain leaves the European Union. The audience reserved its warmth for the suggestion that Britain should stay.
"Quite a round of applause," May observed dryly after the clapping subsided. "But we are leaving."
Asked a second time why the UK government couldn't simply ask its people to think again, as other EU countries had done, May said she didn't feel this was good democratic practice.
"We gave that decision to the British people," she said. "And I believe the people have a right to believe that their politicians will actually respect their decision, when we asked them to make that decision and to deliver on that."
Her problem was that, as the conference organiser Wolfgang Ischinger had observed, her speech had seemed to make the case for all that's good about the EU.
In it, May set out in detail how pan-European cooperation helped to fight crime and terrorism.
She went on to say she wanted to keep using the European Arrest Warrant, the Schengen Information System, the European Investigation Order.
She wanted to keep the EU's data-sharing rules – indeed she wanted the UK to keep writing the EU's data-sharing rules. She wanted to keep sending British forces on EU military missions and keep giving money to EU aid efforts.
"Everything you've said reinforces my sense that the Brexit decision from the point of view of us inside the EU is extremely regrettable," Ischinger noted when she finished. "Things would be so much easier if you stayed."