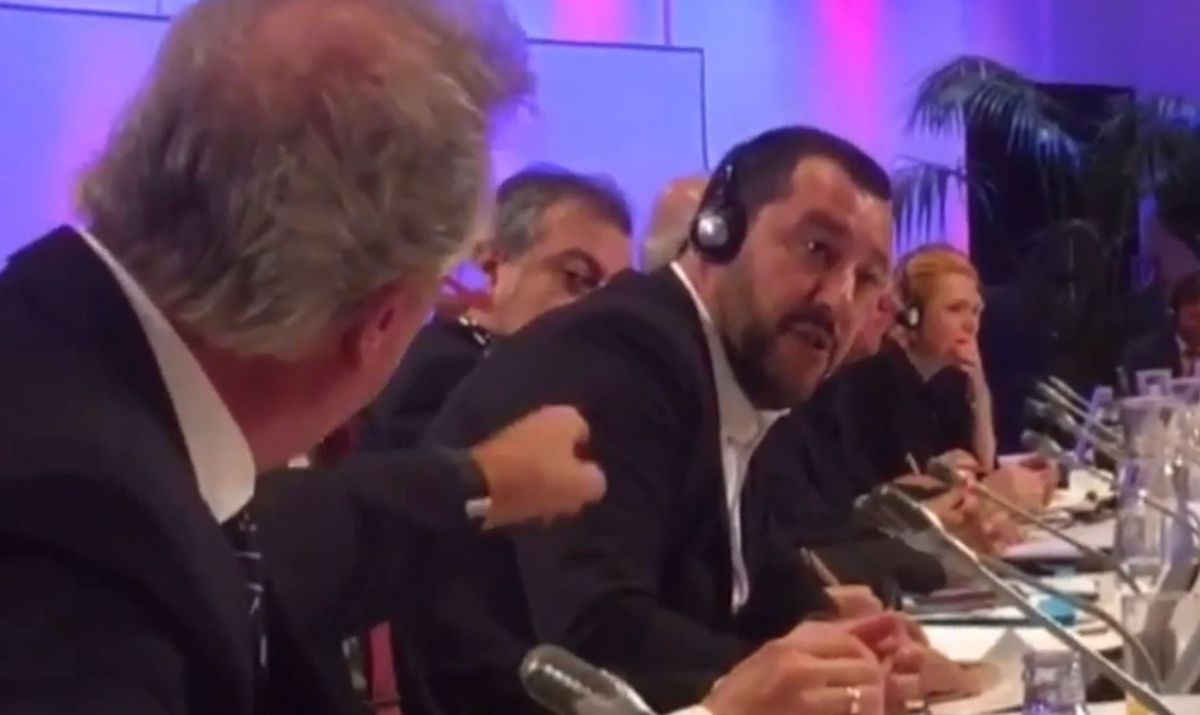 Asselborn takes on Italy's interior minister Photo: Youtube screenshot
Luxembourg foreign minister Jean Asselborn swore at his Italian counterpart Matteo Salvini on Friday during a fiery spat at a European meeting on migration.

Asselborn appeared visibly riled during the tense exchange at a meeting of EU ministers dedicated to discussing cooperation with north Africa.

The populist Italian interior minister can be heard criticising Asselborn's position supporting legal migration to the Continent due to Europe's ageing population.

"I heard someone say we need immigration because the population is ageing – I see things completely differently," he said in Italian, according to Reuters.

"I'm paid by citizens to help our young people start having children the way they did a few years ago, not uproot the best of African youth to replace Europeans who are not having children anymore.

"Maybe in Luxembourg there's this need. In Italy, there's the need to help our kids have kids, not to have new slaves to replace the children we're not having."

Asselborn interrupts Salvini, exclaiming in French "Allez, allez, allez" and "Et la, Et la" in a visible sign of frustration.

As Salvini continues, the Luxembourger, who is known for his own use of colourful language, can be heard muttering in French: "He must be joking".

Referencing the wave of Italian immigration to the Grand Duchy after the Second World War, Asselborn cut off Salvini, saying: "In Luxembourg, sir, we have had tens of thousands of immigrants from Italy, who came as migrants, who worked in Luxembourg, so that you in Italy had money for your children."

"Merde alors," he added, before dropping his head phones on the table.

Salvini posted the clip on Facebook, writing: "Look at his reaction. He did not take it well."

After a smiley face emoji, he added: "He started insulting..!!!"
The episode is a sharp contrast to just a week ago when Asselborn and Italian foreign minister Enzo Moavero Milanesi issued a joint statement.
They called for a new set of rules to address the migrant crisis and protect Europe's passport free Schengen zone.