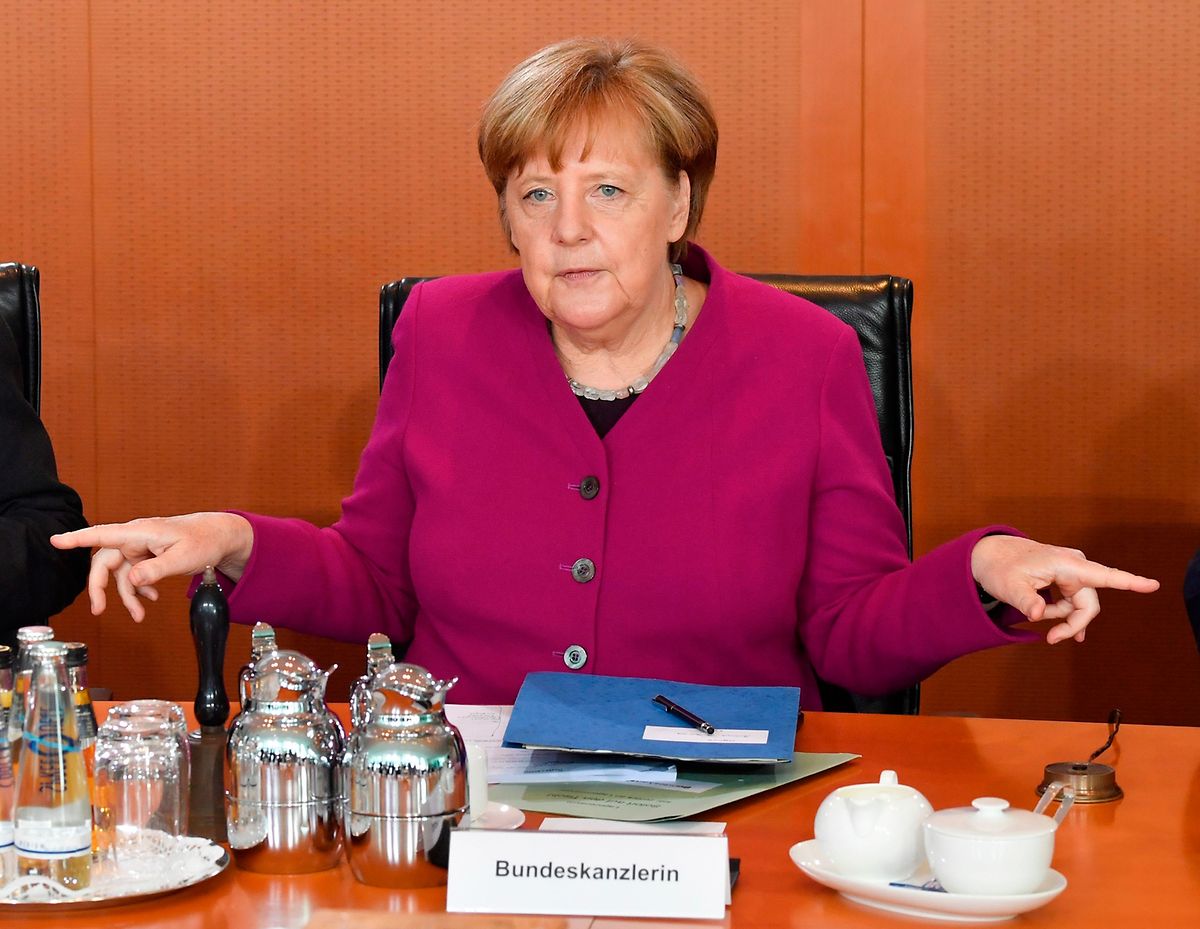 Merkel's public comments allowed her to reach out to Macron (AFP)
German Chancellor Angela Merkel vowed to reach common ground with French President Emmanuel Macron on a wide slate of European Union reforms, sidestepping a spat in her coalition over strengthening the euro area to focus on other policy areas.
"The reforms that Europe needs go well beyond the issues of the economic and currency union," Merkel told reporters Tuesday in Berlin.
Issues including a joint asylum system, coherent EU foreign policy and common security initiatives are "all equal columns of the same project: a strong Europe, one bound by values", she said.
Merkel's public comments allowed her to reach out to Macron while placing herself above coalition squabbling over the scope of overhaul to the euro area.
Behind closed doors, however, she aligned herself with her Christian Democratic Union-led bloc, which is seeking to anchor measures such as completing the banking union to Bundestag approval.
Merkel later told lawmakers from her caucus that overhauling the ESM euro-area backstop and turning it into a form of European Monetary Fund would require treaty change, meaning each member state would need to ratify it.
That drew applause from the meeting, according to a party official who was present.
That reluctance to speed reform has angered the CDU/CSU's Social Democratic coalition partners, and threatens to spill over on Thursday when Merkel hosts the French president in Berlin.
Both leaders have said they will deliver a joint set of EU reform proposals by June.
Bundestag bust-up
Volker Kauder, the head of Merkel's parliamentary caucus, sought to dial back expectations, saying that the Bundestag would "not only intensively take part in, but also shape" the negotiations.
On banking union, for example, deposit insurance can only be discussed when member states reduce risk in their lenders, he told reporters.
Andrea Nahles, the Social Democratic parliamentary leader, criticised "red lines" put up by her counterparts in government that go beyond their coalition accord, saying it was "unacceptable".
The Social Democrats, led until recently by former EU Parliament President Martin Schulz, are more willing to go along with euro reform, whereas many in Merkel's bloc are concerned that Germany will be left to underwrite the debts of more spendthrift euro members.
Merkel sought to focus on the bigger European picture, referring for example to Macron's push for an artificial intelligence strategy.
"For me, beyond all these questions about the financial orientation and the euro budget, it's important that we remain competitive," she said.
"That goes along with my conviction that we need joint action, that we need to work together in Europe and that we need more tempo."