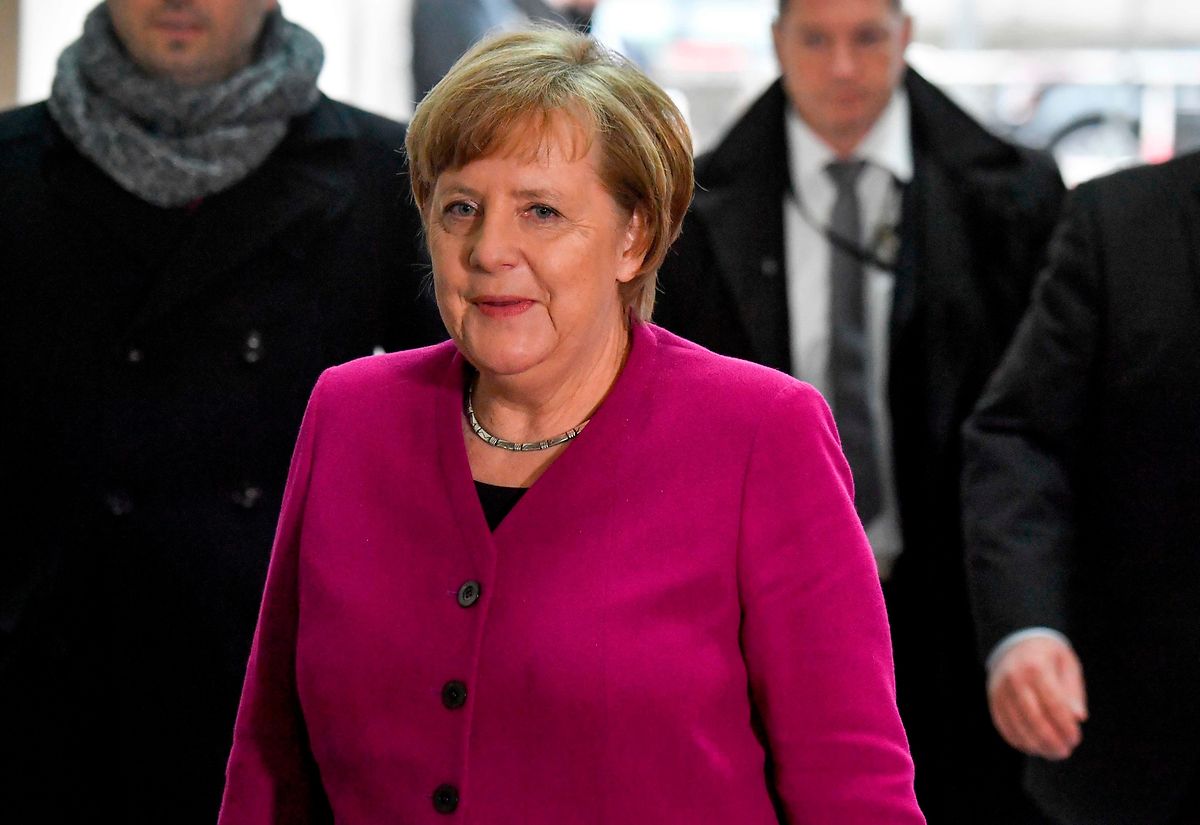 German Chancellor Angela Merkel says "serious disagreements" remain (AFP)
Chancellor Angela Merkel said German parties need to overcome "very serious differences" if they want to seal a government pact this weekend and pave the way for her fourth term.
Heading into her coalition-building endgame, Merkel said Friday she's "hopeful that we can make it work".
Social Democratic leader Martin Schulz, whose party is split over whether to stay on as her junior partner, said there's been progress toward a deal, though "tough negotiations" lie ahead.
More than four months after an inconclusive national election won by Merkel's Christian Democratic-led bloc, she and the Social Democrats are setting a Sunday target for completing a draft government platform.
Even then, the wait wouldn't be over: the SPD will put any accord to a ballot by its roughly 440,000 members, adding several more weeks to the process.
"A whole series of very serious disagreements remain," Merkel told reporters as she, Schulz and her Bavarian sister party resumed negotiations in Berlin.
"We are willing to overcome them, but there's a huge amount of work ahead."
While Merkel and Schulz didn't specify the disagreements, SPD demands include tighter restrictions on companies' ability to hire short-term workers without offering them full-time jobs.
Schulz suggested the talks could go past Sunday, saying "we're under no time pressure." Both sides are setting aside Monday and Tuesday as possible overtime days if a deal is within reach.