Cyprus re-elects president as nation returns to economic growth
Cyprus re-elects president as nation returns to economic growth
Nicos Anastasiades re-elected as Cyprus president. He wins bid to continue overseeing Mediterranean island's economic recovery nearly six years after country came close to financial collapse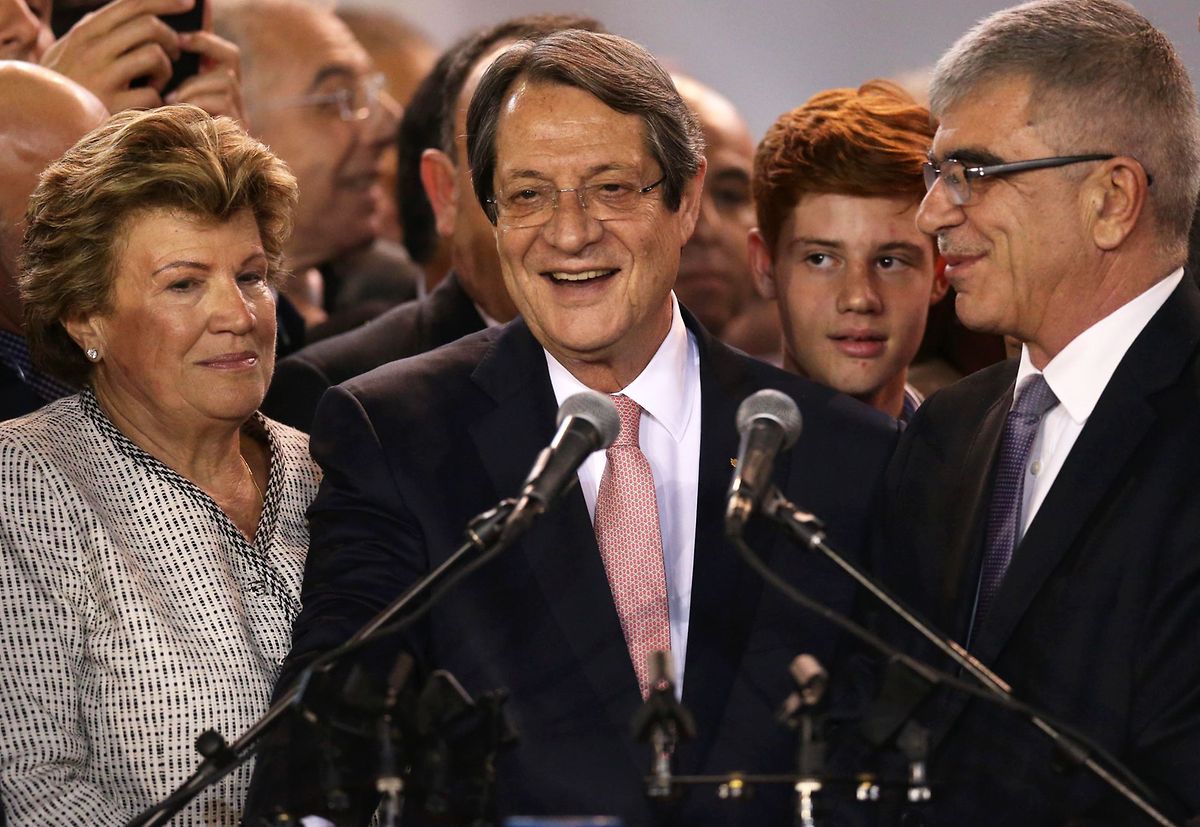 Cypriot President Nicos Anastasiades standing next to the Chief Returning Officer Kypros Kyprianou (R) and his wife Andri (L) prior to giving a speech during a proclamation ceremony at the Eleftheria Hall in Nicosia after he won the second round of the presidential elections on 4 February 2018 (AFP)

Micos Anastasiades, 71, the candidate of the centre-right Disy party, won 56% of the vote, compared with 44% for Stavros Malas, an independent candidate backed by the leftist Akel party, according to Cypriot Interior Ministry figures. A first-round vote on 28 January had failed to deliver a victory to Anastasiades who also won against Malas in the 2013 presidential election.
"Anastasiades' key selling point was that he and his team had turned around the economy after a severe crisis," said Fiona Mullen, director of Nicosia-based Sapienta Economics. "While there are doubts about Anastasiades' ability to solve the Cyprus problem, ultimately people voted with their pockets".
Cyprus dodged a disorderly sovereign default and exit from the eurozone in early 2013, roughly a month after Anastasiades was first elected. The nation, the fifth eurozone member to request international aid in 2012, agreed at that time to demands from creditors to shrink its banking system in exchange for €10 billion euros of aid.
Bailout programme
The country, which had needed a bailout to recapitalise its lenders as well as to finance the government, returned to growth in 2015, allowing it to exit the aid program in early 2016 after using just €7.3 billion of the total loan. Cyprus' economy expanded by 3.7% in 2017 and will grow by 2.9% in 2018, according to a survey of nine economists by Bloomberg.
Centrist Diko party leader Nikolas Papadopoulos was knocked out in the first round, after coming third with less then 26%. Around 74% of registered voters cast a ballot compared with almost 81% in the 2013 election.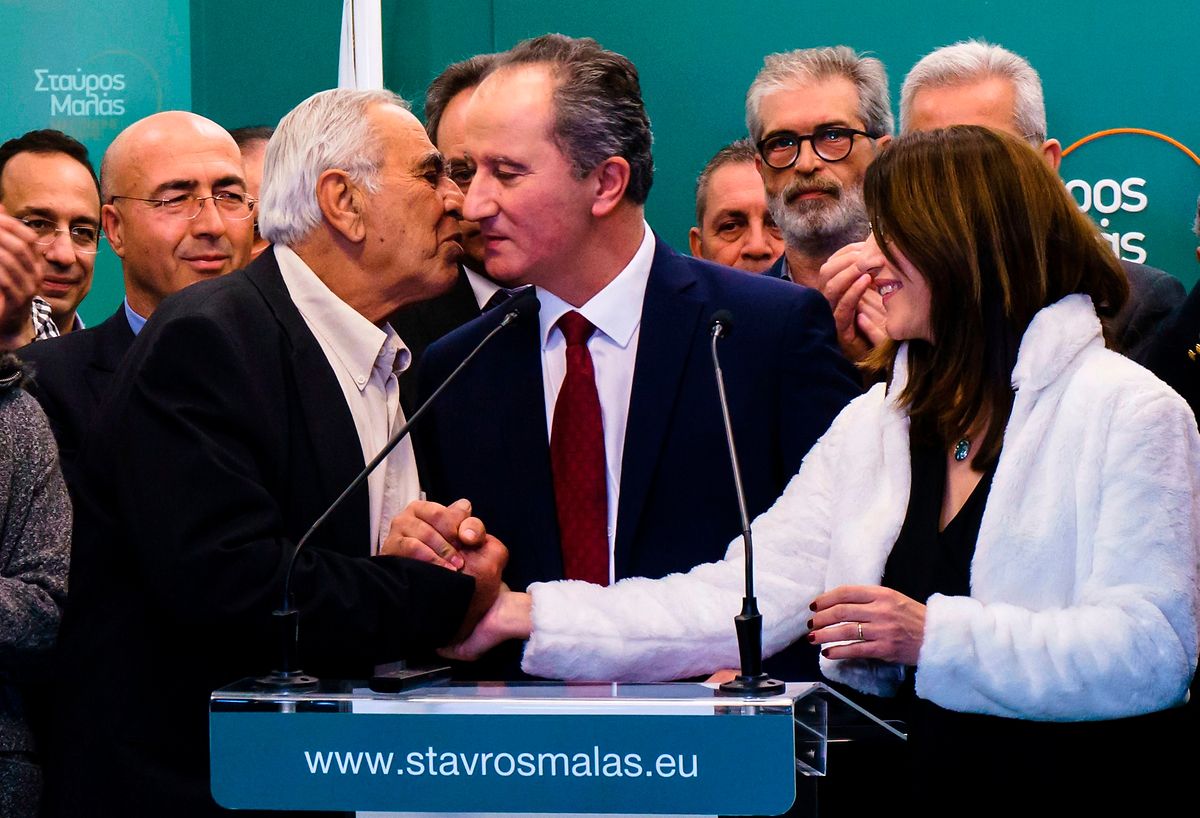 Presidential candidate Stavros Malas (C) kisses his father (L) while his wife Zacharoula (R) holds his hand as he giving a statement to the press after he was defeated in the second round run-off of the Cypriot presidential elections on 4 February 2018 (AFP)
"Malas could not shake off the fact that he was Akel's candidate and that Akel presided over the big build-up to the crisis," Mullen said. "The fact that Diko, the usual kingmaker, did not support either candidate also helped Anastasiades, as Diko voters are closer politically to his Disy party than to Akel," she said.
Cyprus's economy was the main issue for voters rather than reunification. Cyprus has been divided since 1974, when Turkey invaded the northern third of the island following a coup by supporters of the country's union with Greece.
Reunification wasn't top of the agenda because people have tired of the issue and don't expect an agreement in the near future, according to Harris Papageorgiou, manager of Nicosia-based Noverna Analytics & Research.