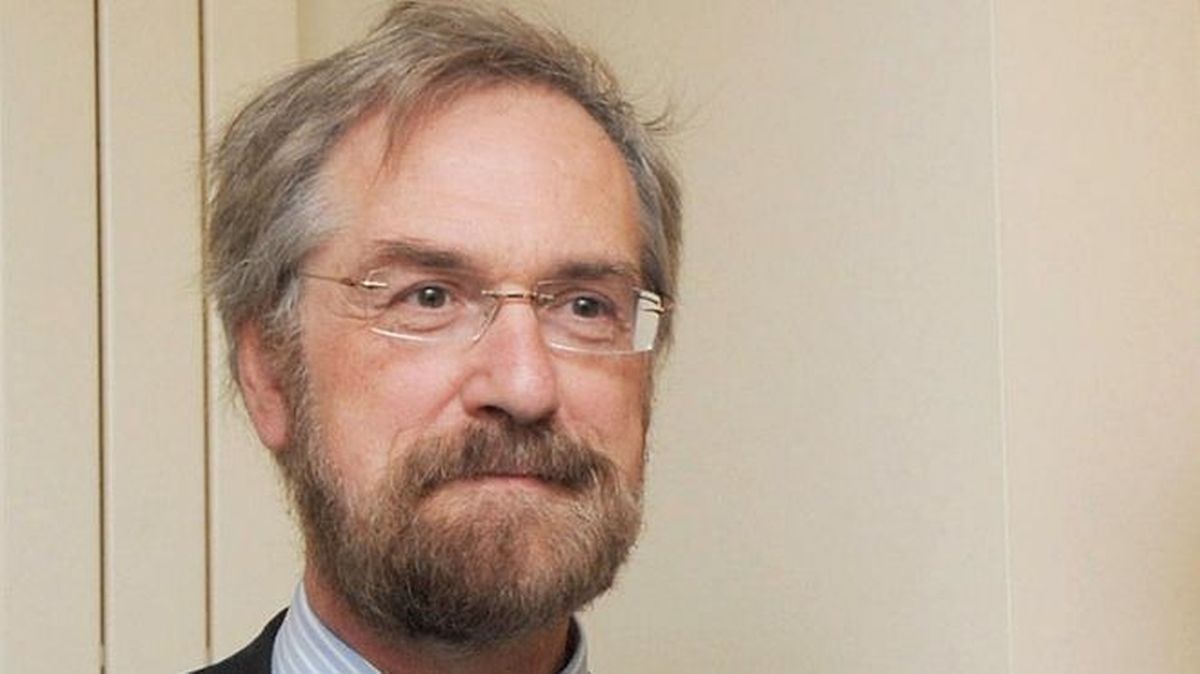 Peter Praet, a member of the ECB's executive board (AFP)
European Central Bank chief economist Peter Praet pushed back against the idea that the institution is close to deciding to end its bond-buying program, saying there's still a way to go before inflation is back on track.
Praet said the ECB is "some distance" from meeting the three criteria that would show asset purchases have done their job. His comments come amid differences within the Governing Council over how fast to move toward the end of crisis-era stimulus, with Dutch central banker Klaas Knot saying on Sunday that the program has done all that can realistically be expected and should end as soon as possible after September.
With the economy growing strongly, ECB President Mario Draghi acknowledged last week that policy makers are more confident that inflation will return to their target. Yet he also warned that price growth is still dependent on stimulus, and that officials haven't started a proper discussion on ending asset purchases, which are set to run until at least September at a monthly pace of €30 billion.
Peter Praet's Three Criteria for Inflation
"Headline inflation will have to be on course to reach levels below, but close to, 2% by the end point of a meaningful medium-term horizon."
"The Governing Council wants to be sure that the expectation of an upward adjustment in inflation has a sufficiently high probability of being realised and is being met on a sustainable basis."
"If the inflation outlook is overly dependent on monetary support, the upward adjustment cannot be considered sustained. So we want to verify that the path would be maintained even in less supportive monetary policy conditions."
Normalisation
"The transition toward a normalisation will begin once we have established that there is a sustained adjustment in the path of inflation," Praet said in Brussels, in his first speech of the year. "Despite the strong cyclical momentum, domestic price pressures remain subdued, as do measures of underlying inflation."
Some officials prefer delaying any significant change in their policy language until June as they wait for more signs that inflation is picking up, according to people familiar with the matter. Others want to start a series of small tweaks in their policy wording at the next meeting on March 8.
One risk is the strength of the euro, which the Governing Council said last week is a "source of uncertainty" that needs to be monitored for its impact on inflation.
Data due this week won't make the decision any easier. They will probably confirm the euro-area economy expanded last year at the fastest pace in a decade, and economic confidence in January was the highest since the currency bloc's early days. Yet inflation will probably slow in January to a six-month low of 1.3%.
Benoit Coeure, one of Praet's colleagues on the six-member Executive Board that proposes policy, said last week that a tipping point may be near. Speaking on a panel session at the World Economic Forum in Davos, Switzerland, he said the euro area is at a stage "where we are starting to see wages ticking up in a very tentative way, also core inflation ticking up in a very limited way."
Knot, asked about the bond-buying program in an interview on the television talk show Buitenhof on Sunday, said "we don't have to communicate yet that it will be over after September, but I think that's where we're headed."
Still, Praet insisted that the ECB must be patient and persistent in its policy until it's comfortable with taking the next step to pare back stimulus.
"Monetary policy will evolve in a data-dependent and time-consistent manner," he said. "Once the Governing Council judges that the three criteria for sustained adjustment have been met, net asset purchases will expire, in line with our guidance."