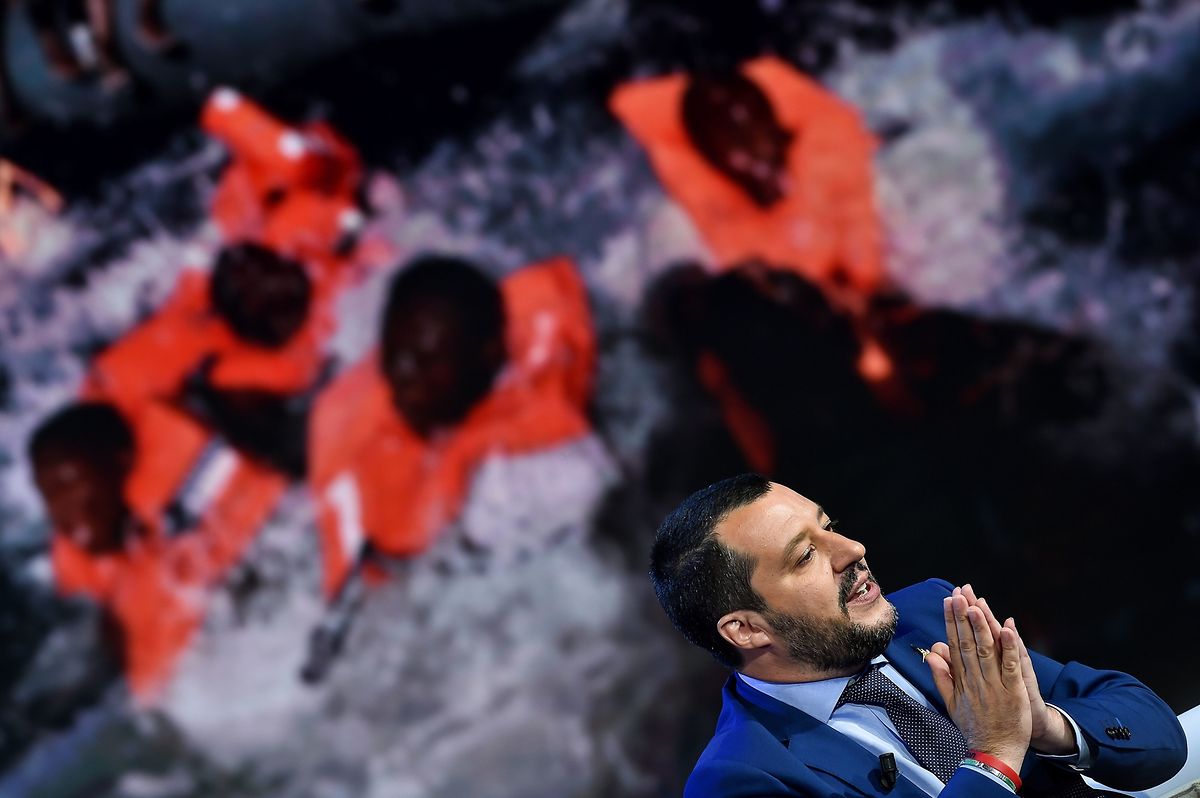 'We can't pay six billion a year to the EU and then just have someone poke us in the eye,' Salvini said during a RAI television interview Photo: AFP
Italian interior minister Matteo Salvini is threatening to stir up more trouble for the European Union unless the rest of the bloc meets his demands for help to contain immigration.
In an interview with RAI television on Thursday, Salvini, who is also deputy prime minister, said Italy might review its contributions to the EU budget if it isn't given more support.
La Repubblica newspaper reported that he also raised the prospect of setting up controls on Italy's land borders at a meeting with prime minister Giuseppe Conte in Rome on Wednesday.
"We can't pay six billion a year to the EU and then just have someone poke us in the eye," Salvini told RAI. "I wouldn't like to be forced to reopen discussion on this contribution."
Italy is demanding that the EU introduce compulsory quotas to spread the burden of legal immigration, La Repubblica said.
It also wants the bloc to set up centers for processing migrants in north Africa, EU funding for Libyan and Tunisian authorities to strengthen controls on land and at sea, and a ban on humanitarian organisations taking migrants to Italian ports.
Salvini said he was optimistic a satisfactory accord would be found, but he insisted that Italy is prepared to veto the package if isn't satisfied.
"Either there's a useful proposal to change these rules – and also to defend refugees – or we say no," he said.
Spreading the burden
Salvini is particularly focused on Italy's border with France and wants to prevent French officials sending back asylum seekers who have registered their claims in Italy, La Repubblica said.
Under the Dublin agreement, which governs immigration within the bloc, migrants must make their asylum request in the first EU country they reach. That system puts more of the burden on mediterranean countries such as Italy, Greece and Spain.
He also said Italy would review rules for humanitarian protection, adding that "we need objective criteria" for granting it.
Conte said on Twitter on Wednesday that he told European Council president Donald Tusk that he would discuss migrant flows within the EU only after having first tackled the emergency of migrants reaching the bloc.
While the number of people arriving in the EU across the mediterranean is just a fraction of what it was during 2015, the issue has flared up as a source of political friction since Salvini barred a rescue ship from docking in Sicily this month.
Reimposing passport checks at Italy's land borders with France and Austria would be a further blow to the EU's visa-free Schengen area, which was set up in 1995.
Schengen countries including Germany, France and Austria have had temporary border checks in place since 2015 and German interior minister Horst Seehofer is in favour of extending controls on the flow of people to and from Austria. Those checks are due to expire this year.