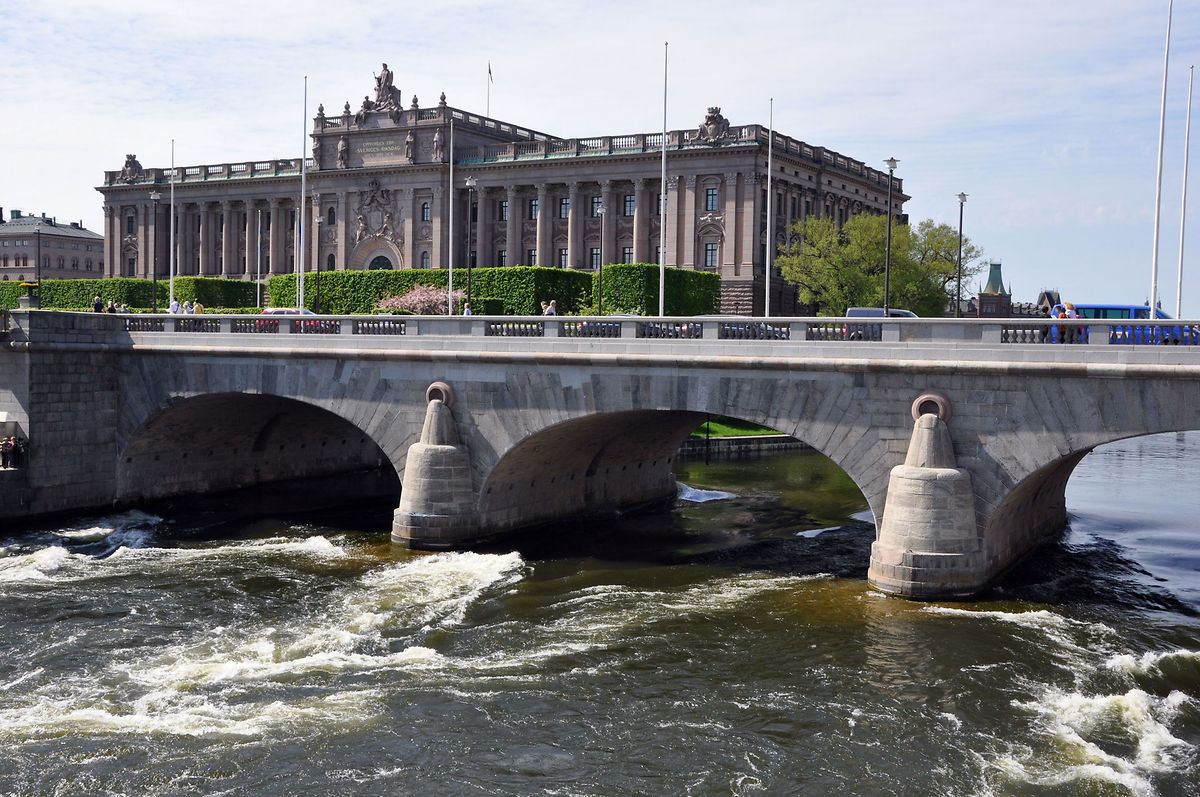 Sweden's parliament, the Riksdag (Shutterstock)
Sweden has made a post-Brexit peace offering to the UK by proposing an extensive free-trade agreement between the European Union and Britain that also covers financial services.
The overture by Ann Linde, Sweden's EU and trade minister, comes amid concerns that the issue of the Irish border may scupper British hopes of making a breakthrough in negotiations over the UK's departure from the bloc at this month's summit in Brussels.
Sufficient progress in separation talks, including a solution to avert a reinstatement of a hard border in Ireland, is a condition for negotiations on the future relationship to begin.
Since the UK doesn't seem to be interested in Sweden's preferred option, a Norwegian-style arrangement, "then I think we are looking at something like 'Canada plus plus plus'," Linde said in an interview on Friday with Bloomberg Radio Daybreak Europe's Caroline Hepker and Manus Cranny.
Such an arrangement would be "far more reaching than the Canadian trade agreement" with the EU, since it would extend to financial services, Linde said.
The EU is considering offering the UK an arrangement modeled on Canada's.
That's the most extensive trade deal Brussels has ever reached with a third country, but it crucially does not cover the financial sector, which is critically important to the City of London.
Sweden, which is a like-minded free-trade advocate, wants the EU to be more ambitious in its offering to the UK.
Its preferred option would see Britain join the European Economic Area, which provides non-EU countries like Norway and Iceland with access to the bloc's single market and customs union.
EEA membership also requires granting the free movement of workers.
Divorce Bill
Before a post-Brexit deal can be even discussed, however, Britain and the EU must settle a series of outstanding issues relating to separation.
While Sweden expects a good solution to be found on the issue of the Irish border, Linde was less sympathetic on the divorce bill, towing the EU line.
"Being net payers to the EU, it is very, very important that the UK lives up to its obligations on decisions that were taken in the EU-28 group," Linde said.
Linde played down the significance of British Prime Minister Theresa May's promise that no remaining member state would lose out as a result of the UK leaving the EU.
"That's not enough. What we want is that decisions that have been taken, for example on the pensions of civil servants, or promises we have made to Ukraine, or issues like development cooperation -- all these things that we have decided as 28 -- should be honoured," Linde said.
"That's what we are talking about. Not just the two years left in the budget."