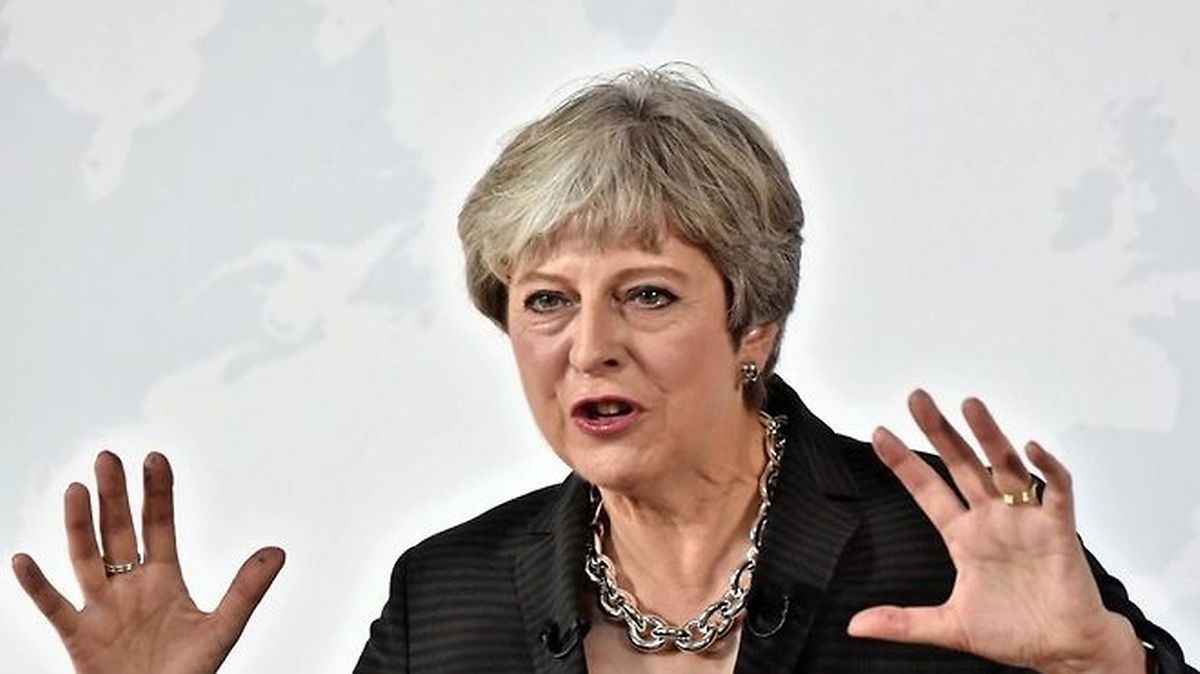 Theresa May's government has identified four mega-trends that the UK needs to respond to. Photo: AFP
The UK has a productivity problem and its Department for Business, Energy and Industrial Strategy is out to solve it. At first glance, its new plan exemplifies the problem —a 255-page tome published on Monday is longer on blue-skies reflection than detailed policy. Still, government needs to be held to account when it meddles in business, and the document is useful framework for this purpose.
Theresa May's government has identified four mega-trends that the UK needs to respond to — artificial intelligence, clean growth, the aging society and mobility. The policy response has been gathered around five themes — ideas, people, infrastructure, the business environment and places.
As for the policy detail, there is a smorgasbord of individual initiatives. There will be a further £725 m (€811 m) for a strategic investment fund, on top of £1 bn (around €1.1 bn) already allocated. Precisely where this money goes or what form it will take isn't clear. There will be "sector deals" in construction, artificial intelligence, autos and the life sciences. More money is going into research and development (R&D) as well as maths and technical teaching. There will also be support for improving digital infrastructure.
Industrial strategies usually go awry by trying to pick winners. Some of this has the feel of a near-future sci-fi movie where the director tries to imagine life a decade hence. Typically, such predictions are way out. All the same, this is a plausible framework that's more focused than the government's 10-point paper published in January. Britain has scarce resources and must brace for Brexit; there needs to be a vision for assessing how interventions are made.
One doubt is whether any of this will endure. Industrial strategies, such as they have ever had much coherence, have come and gone. May's government is weak. One encouraging sign is the creation of the Industrial Strategy Council to evaluate how the strategy will take shape. This independent body seems modeled on the Office for Budget Responsibility, which exists to depoliticise government economic forecasts.
The bigger issue will be Britain's future relationship with Europe. The country didn't have much a of a plan for its exit from the European Union. The fallout from that divorce will have a far greater bearing on the economy's near-term prospects than any industrial strategy — however well formulated.