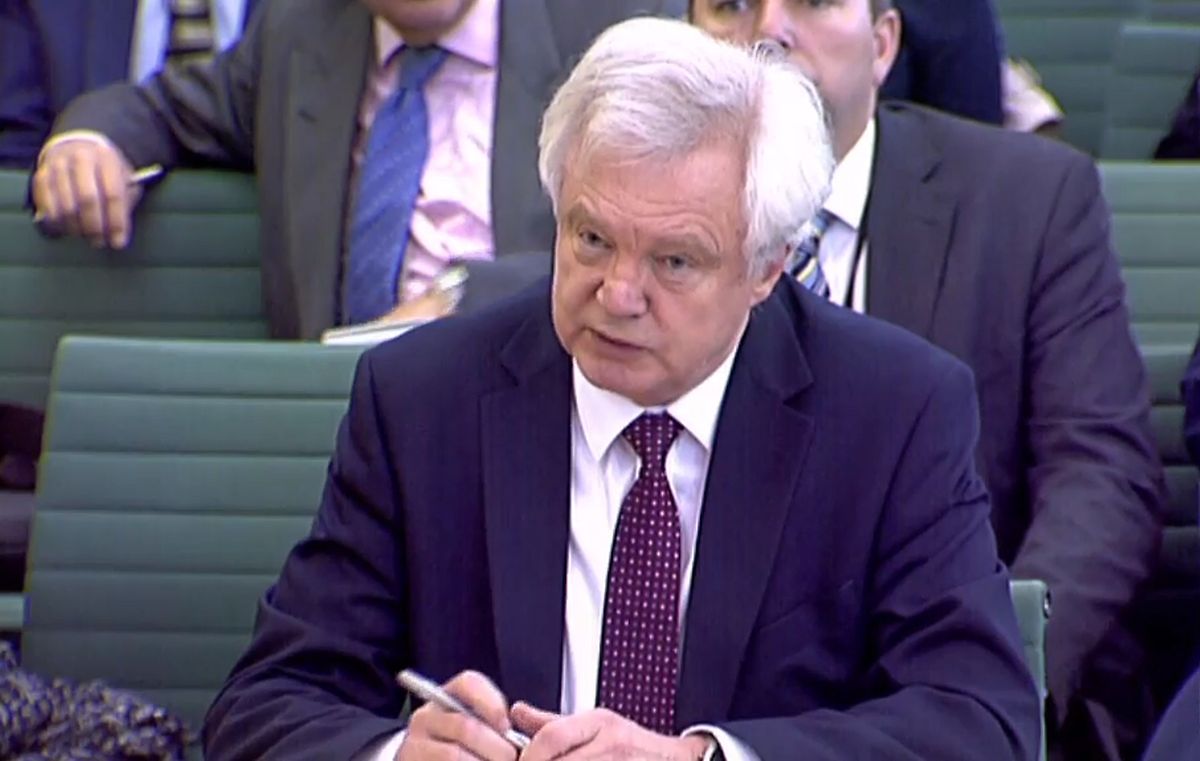 If an alternative answer can't be agreed, the UK will have to take a leap of faith (AFP)
Brexit Secretary David Davis suggested the thorny question of how to avoid a hard border with Ireland might still not be resolved when the UK leaves the European Union next March.
He said a solution for the border won't really be needed until the end of the Brexit transition period on 1 January 2021 because the UK will effectively remain inside the customs union and single market during this interim phase.
But his comment – to a panel of members of Parliament on Wednesday – has dramatic implications for what Brexit might look like.
It suggests that the UK accepts it may have to agree to an unpalatable backstop plan for keeping Northern Ireland – and possibly the whole UK – in many parts of the customs union and single market rules indefinitely.
If an alternative answer can't be agreed, the UK will have to take a leap of faith, leave the EU next March and hope that it can reach a deal on the Irish border before the end of the following year.
Further complicating this picture is prime minister Theresa May's stated refusal to accept the EU backstop plan as it currently stands.
She said keeping Northern Ireland effectively in the customs union would create a new border between the province and mainland Britain.
This would be impossible for her minority government to accept because to hang on to power, she depends on the support of the 10 lawmakers in Northern Ireland's Democratic Unionist Party.
These staunch supporters of Northern Ireland's place in the UK will never agree to any new border in the Irish Sea.
May and Davis say the way to resolve the Irish issue is by agreeing a comprehensive new trade agreement with the EU, resulting in no tariffs and a "frictionless" border.
The EU insists there needs to be a backstop plan, in case this doesn't work.
One option May's officials favour as a backstop guarantee is to keep the entire UK inside those rules of the customs union and single market that make an open border with Ireland possible.
But to eurosceptic Tories, this would defeat the entire point of Brexit.