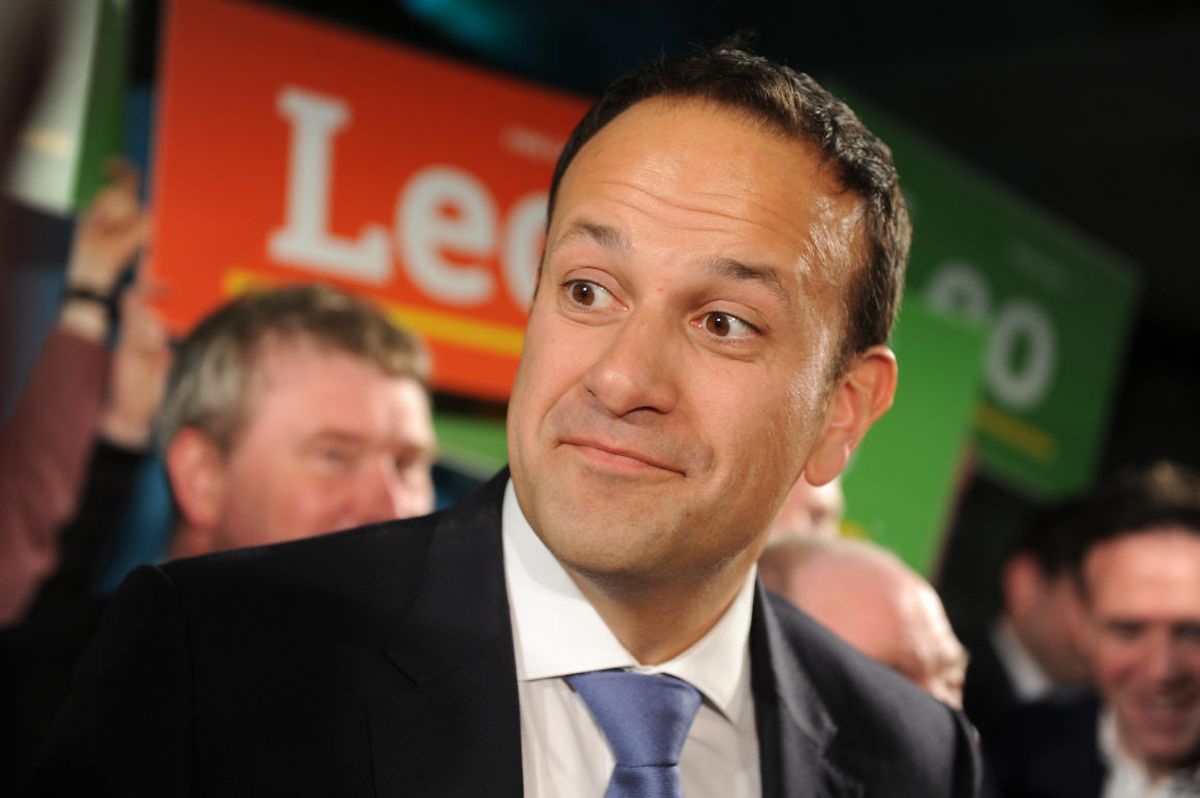 Irish prime minister Leo Varadkar (AFP)
The Irish government under prime minister Leo Varadkar has "quite a strong influence from Sinn Fein" when it comes to Brexit, The Times of London quoted Davis as saying on Monday.
Those comments are "way off the mark and inaccurate and perhaps it would be helpful if David came to Dublin and we could talk about Irish politics and how it works here," Irish Deputy Prime Minister Simon Coveney said in an RTE Radio interview Tuesday. "The idea that the Irish government has its approach to Brexit influenced or dictated by Sinn Fein is a nonsense."
Sinn Fein, a political party pushing for a united Ireland, backed the Remain camp that sought to keep the UK in the European Union in the 2016 referendum.
Finding a way to avoid a so-called hard border between Northern Ireland and the Irish Republic has become the main sticking point in the Brexit negotiations.
The UK hasn't yet put forward an alternative "backstop" solution for the Irish border in the event of a so-called hard Brexit, Bloomberg News reported Tuesday.