Where to buy more masks
Where to buy more masks
We're still wearing them, so if your supply is running low or getting frayed, here are a few places to get more disposable or cloth masks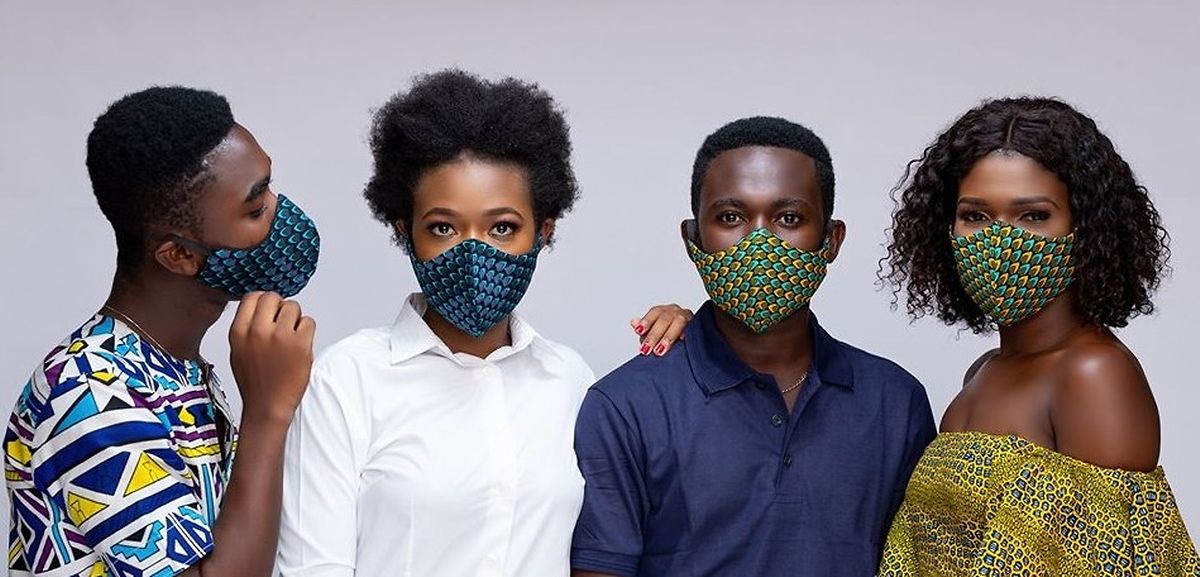 If you want to cut down on waste, reusable cloth masks are more environmentally friendly Photo: VondeeWorld
Since 20 April 2020, masks must be worn in all situations outside the home where a minimum distance of 2 metres cannot be guaranteed, including schools, workplaces, supermarkets, outdoor markets and on public transport.
Children under 6 years do not have to wear a mask (except in school or on school transport subject to current school policy), whilst minors under 13 years do not have to wear a mask for outdoor activities.
Disposable masks cannot be washed and must be disposed of in the waste bin. Cloth masks should be washed after wearing for one day at a temperature of 60 degrees.
The World Health Organisation states that non-medical fabric masks can be used by the general public under the age of 60 years who do not have any underlying medical conditions. It recommends that fabric masks should have three layers - an absorbent inner layer such as cotton and then middle and outer layers that are non-absorbent. You can read the WHO's advice on fabric masks and how to wear them here.
Need to buy more masks?
Several local retailers sell cloth masks (recycled material, 100% bio cotton, or satin and silk if you have sensitive skin), which can be washed and reused, in a variety of colours and patterns for the fashion conscious.
Masks should be washed at a minimum temperature of 60 degrees every day after use, unless otherwise stated. Surgical style or disposable masks are also available at many supermarkets and pharmacies, but remember to dispose of them in your waste bin.
We've included retailers who sell masks for children under 6 years old, but as highlighted earlier, children under 6 years are not obliged to wear a mask.
You can order online for delivery from the following outlets in Luxembourg:
New Brands Luxembourg sells a variety of satin cotton masks for sensitive skin. Online sizes seem to be mainly in medium or large. Prices start at €10, and masks can be used again after washing.
Masks.lu sells plain white or black reusable masks online in packs of three for €9,95. The black masks have a pocket if you want to use an additional filter and both types must be washed at 60 degrees.
Vondee World is also selling beautiful masks with African patterns that are also reversable for €8 per mask. Diamany is also selling quite a big selection of tribal design reusable cloth masks.
Wolfordshop.lu are selling luxury silk masks (unisex) for €28, complete with a bag for storing it at a further €15. They also have other accessories to pimp your mask.
For children's masks, you can get organic cotton breathable ones from Naturwelten Bio in Bonnevoie, whilst Antmade has a variety of funky kids' masks in 100% cotton.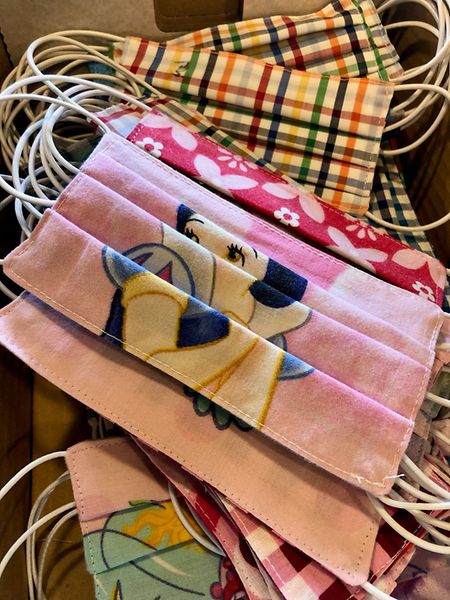 Upcycled materials used to make masks Photo: Benu Village Esch asbl
Benu Village Esch Asbl are selling masks for adults and children in a sustainable way, using upcycled materials. They non-profit charity also sells masks in packs of three. Krabbel & Co also regularly sews masks in different designs.
Ma Pharmacie sells Surgical masks, FFP2 masks, fabric masks, children's masks. Standard blue surgical masks are €1 each whilst kid's standard blue surgical masks are just €0.50.
If you're feeling generous and want something individual, you can order your own bespoke design mask (you choose the logo, slogan or photo) for €190 for ten re-usable washable masks from mymask.lu. For every ten masks ordered, €10 will also be donated to the Luxembourg Centre for Systems Biomedicine (LCSB) at the University of Luxembourg.
If you're tying the knot, you'll still need a mask, and you can buy something that will match your wedding outfit (and even the outfit too) at Biancaneve Bridal Boutique in Bereldange.
There are numerous industrious people who are sewing masks at home and selling them via their Facebook pages or groups.
Sew your own mask
If you want to make your own mask, the video below gives you step-by-step instructions.
---
Get the Luxembourg Times delivered to your inbox twice a day. Sign up for your free newsletters here.