A taste of Transylvania in Mamer
A taste of Transylvania in Mamer
Mici, Țuică, and Zacuscă give Romanians a taste of home and bring new delights for the adventurous foodie in Luxembourg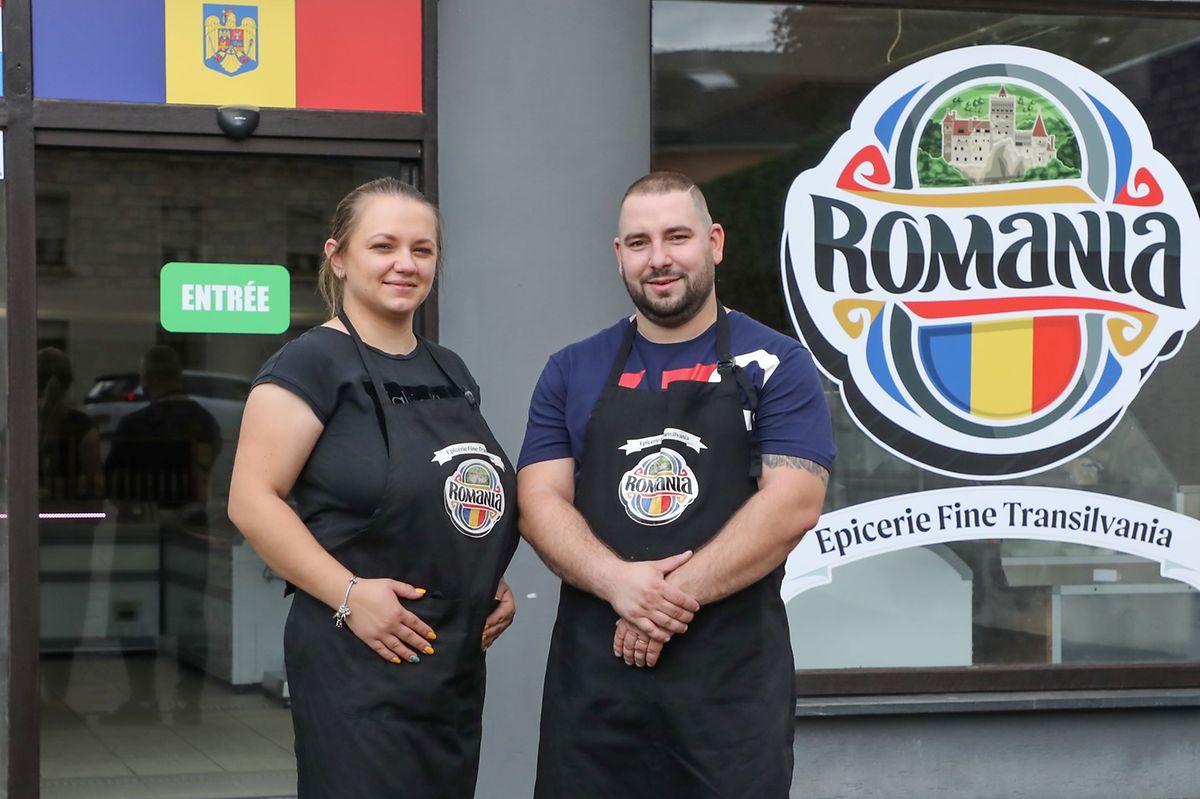 Bogdan and Roxana Sandu serving Romanian and Russian specialities since August 2020 Photo: Luc Deflorenne
When Bogdan Sandu and Adrian Manica opened their grocery store Épicerie Fine Transilvania in August, they had no idea how popular the Romanian specialities Mici and Zacuscă would be.
"We called the shop Transilvania because that is probably one of the best known parts of Romania, and because we wanted to bring Romanian and Russian culture and food to Luxembourg. We also thought it could serve the small Romanian community in Mamer," says Manica, who together with Sandu and their families, moved to Luxembourg eight years ago from Bucharest.
In total, some 5,700 Romanians live in Luxembourg, far larger than any other nationality from the Balkans and Eastern Europe currently residing in the Grand Duchy. So it comes as no surprise that local specialities are in high demand.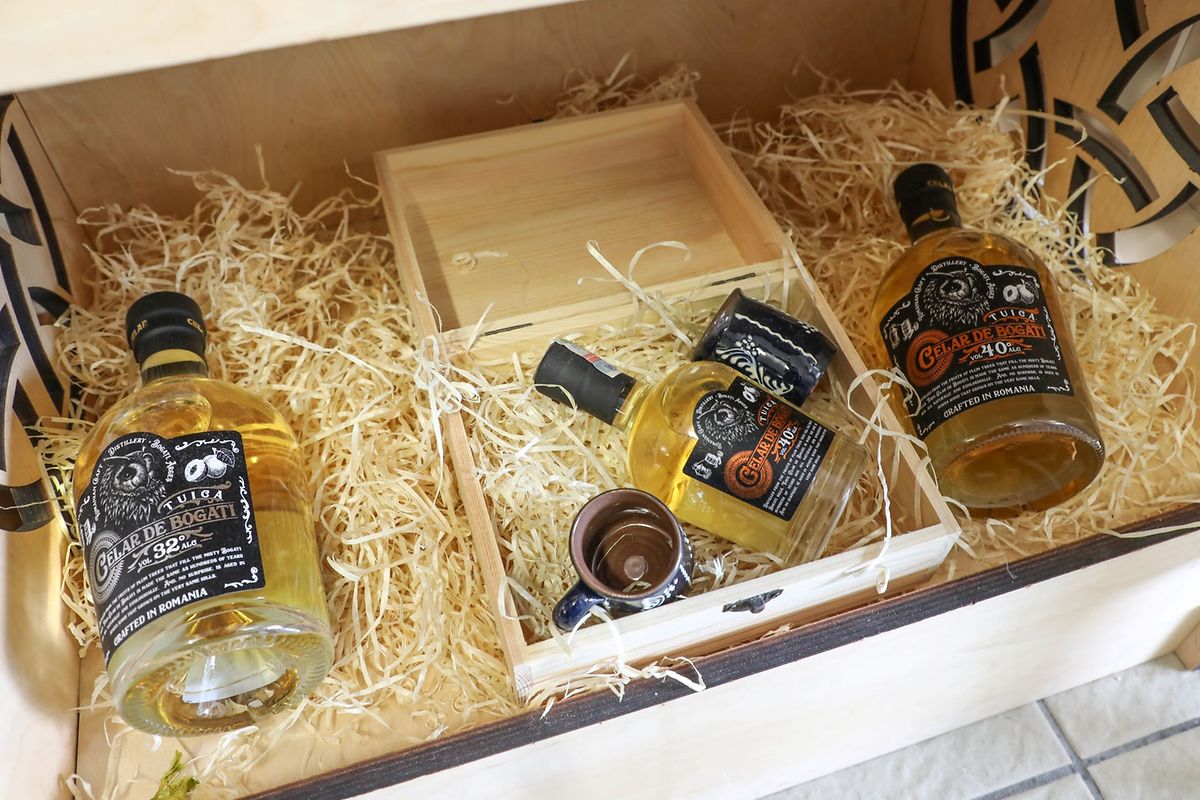 Țuică, a strong spirit made from plums Photo: Luc Deflorenne
"Romanians love to barbecue, especially if they are celebrating something, and Mici is what they put on their barbecues," says Sandu, who explains that they sell every kind of Mici, which combines minced pork, lamb and beef with herbs and spices.
"Zacuscă is one of Romania's most iconic specialities. Traditionally a family will cook a large quantity of it after the autumn harvest and then preserve it for the winter months," says Manica.
The main ingredients are roasted aubergines and gogosari (a Romanian red pepper that is slightly flat in shape), sauteed onions, tomato paste, bay leaves and spices. Manica says that families will have different recipes handed down over the generations that might also include mushrooms, celery or carrots, which is why the duo stock such a huge variety of Zacuscă.
The shop also offers varieties of Russian dumplings – Vareniki, filled with potatoes, and Pelmeni with a meat filling, in addition to the well-known Pierogi dumpling. It also stocks Russian and Romanian ice creams. Next month they hope to start importing Bucuria, a popular brand from Moldovia, that specialises in Russian sweets such as zefyr.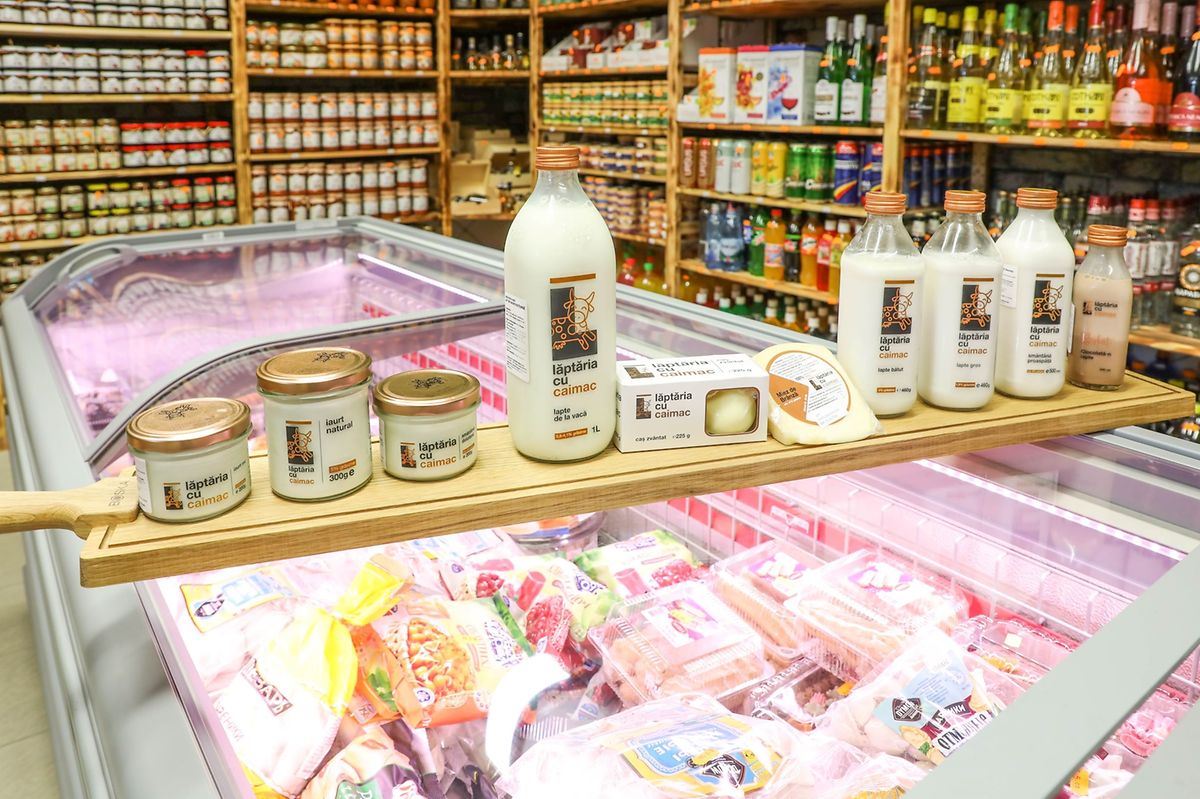 Milk and dairy products imported from Romania are amongst the most popular items Photo: Luc Deflorenne
Romania also produces wines and spirits, and the shop sells Țuică (sometimes spelt Tsuica or Tzuika), and Palinca. Both are strong (40-55% proof) spirits prepared from plums or grapes. Fruit or coffee flavours are often added.
"We import products from Balkan cash and carry warehouses across Europe and it takes a lot of organisation to transport such a huge variety of produce, but we hope it will entice Luxembourgers and other foreign nationalities living here to try something different," says Manica.
Épicerie Fine Transilvania can be found at 110 Route d'Arlon in Mamer (opposite Restaurant La Pulcinella) and is open seven days a week. You can find details of its opening times on this Facebook page.
---
Get the Luxembourg Times delivered to your inbox twice a day. Sign up for your free newsletters here.