Winter fun in Luxembourg
Winter fun in Luxembourg
Get your ice skates on, catch some live music, visit a bio market or discover new walking trails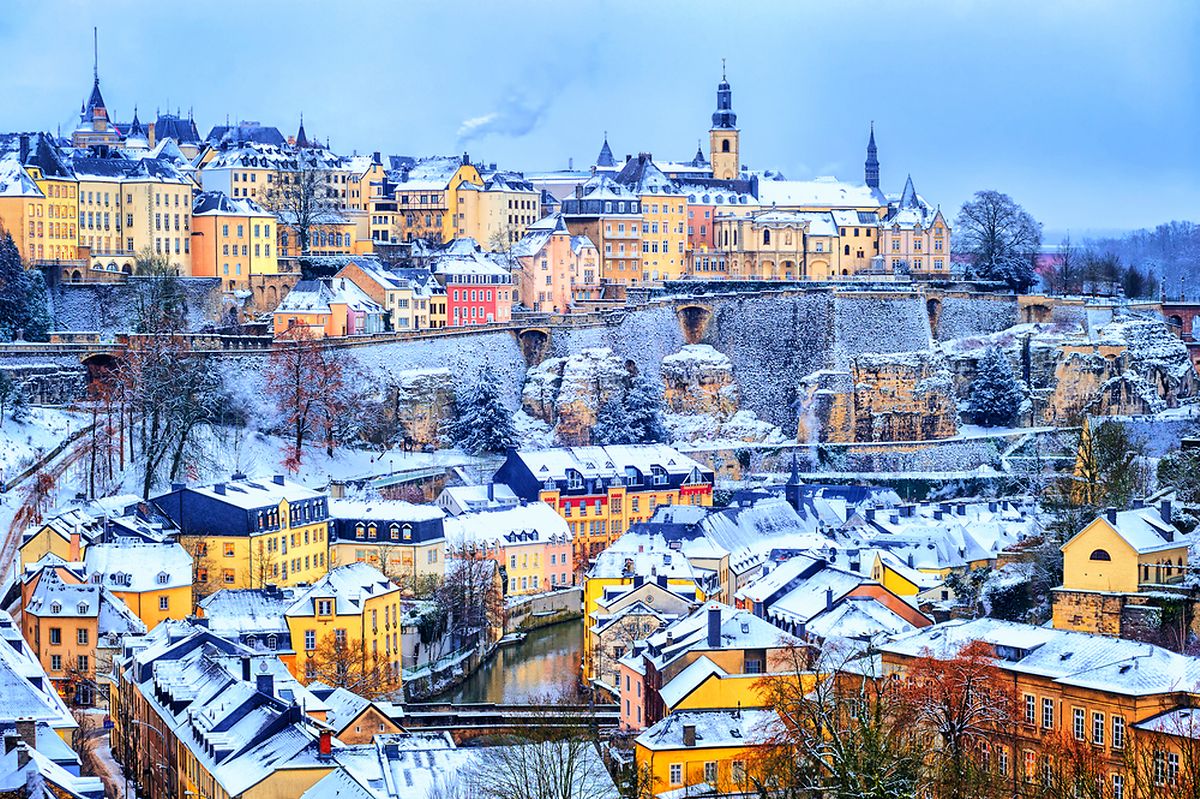 Cold weather is no excuse for not enjoying the fresh air Photo: Shutterstock
The Winterlights and festive markets might be gone but there's still plenty of fun to be had in the Grand Duchy over the winter months. Plan your next holiday, catch some live music, get your ice skates on, take part in an international running competition or indulge in some international cuisine.
Plan your next holiday – Vakanz tourism fair
There's no time like the present so get along to the Vakanz tourism fair from 17 to 19 January for some holiday inspiration. Whether its thrills, local treasures, wild hikes, city trips or luxury holidays, you'll find plenty of inspiration from the 200 holiday experts holding talks, workshops or just giving bespoke advice at Luxexpo The Box.
Ice Skating
The Christmas market ice rinks may have closed but you can still do some flips, toe jumps and loops at Kockelscheuer ice rink which is open until 15 April. The Beaufort ice rink is open until 8 March, and if you literally "get your skates on" you can still skate at the rink in Remich until 27 January.
Run the ING Eurocross
Sunday, 9 February, sees the ING Eurocross – an international running competition that takes place in Diekirch with a 10.2km race for men and a 5.3km race for women, plus youth races. It's popular with amateurs and a good way to start off your training. If you are looking for running routes, why not try our suggestions here.
Get some vibes
Check out some live music of the rock, pop or classical variety to get the blood flowing on a cold winter's eve. The Aristocrats bring their unique blend of rock, folk and jazz to Rockhal on 16 January, which also hosts the "popular" Mika on his Revelation tour later the same month, and the Stereophonics in February. If jazz is more your thing, the third RESET Jazz Festival takes place at Neimënster Abbey 16-18 January. You can find a music listings here.
Check out a bio market or farm
If your New Year's resolutions included being more environmentally conscious, Luxembourg has plenty of bio markets as well as shops. Check out the markets in:
Strassen cultural centre Paul Barblé (2nd or 4th Friday of the month)
Rue d'Alzette in Esch-sur-Alzette (Tuesdays and Fridays)
Cultural Centre Am Duerf in Junglinster (last Saturday of the month)
You can also buy a basket of fruit and vegetables directly from Sandrine's farm in Münsbach, from le Chat Biotté in Bergem, Co-labour in Walferdange.
You'll find a full list of markets in Luxembourg for food, household items or antiques/second hand goods here.
Winter Walks
Cold weather is no excuse for not enjoying the fresh air and natural beauty of Luxembourg. Take a relaxing winter walk, or discover a family trail. Hiking in Luxembourg lists numerous walks of varying lengths and difficulties, including sign-posted "auto-pedestre" circuits. Just remember to check online if walking routes are closed due to weather conditions or for forestry maintenance.
Try international cuisine
The benefit of living in a country with a large foreign resident population is that you can try out a multitude of different cuisines. You won't have any problem if you crave a curry, fancy some Mexican food, or feel like some Thai, sushi or crispy duck. Of course it's never too early to start planning where to take your valentine for dinner.
Get Cultural
There are more museums and art galleries than you'd think in Luxembourg if winter is a time when expanding your mind helps keep away the blues.
Spa fun
Need some relaxation? Look no further than the many Spa centres in Luxembourg – from Mondorf-les-Bains to spa hotels including the sumptuous Urspelt Castle.
Ride the train somewhere new
If you don't fancy driving in bad weather conditions, you can hop on a train to nearby tourist attractions in Germany, France and Belgium. Spend a day at the World Cultural Heritage Centre at Volkingen or the Pompidou art gallery at Metz. You'll find train timetables here.
---
Get the Luxembourg Times delivered to your inbox twice a day. Sign up for your free newsletters here.