Off the beaten track
Off the beaten track
Mount St John, a walk with Luxembourg's female legends, and a village covered in graffiti art - a few of Luxembourg's lesser-known treasures
Koler village is worth a visit for the many murals painted on its buildings
If you're looking for something a bit different from the usual tourists spots, here are some lesser-known sights that we think are worth a visit.
Roman ruins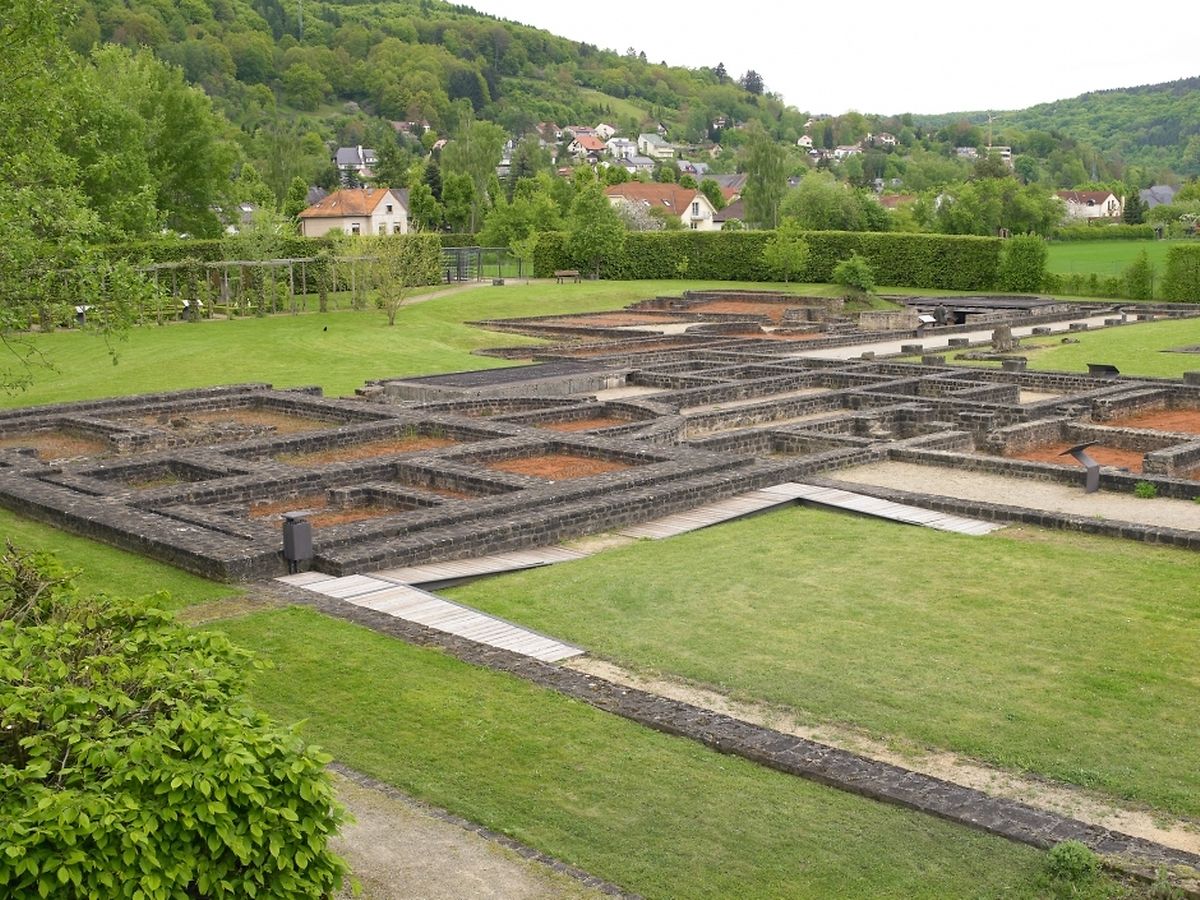 Luxembourg is filled with Roman ruins, dotted around the forests.
Echternach's Roman Villa, restored in the 1970s, gives you a real feel for what life was like for wealthy Romans, with its under-floor heating and swimming pools. It's open from April to end of September from Tuesday to Sunday 10.00 to 12.00 and 13.00 to 17.00, with free guided tours on Sunday at 15.00.
Did you know that beneath Dalheim village lie the ruins of a Roman settlement, with public baths and a theatre? Open Saturday and Sunday from 15.00 to 18.00 you're advised to use the Adler parking lot if you plan to visit. You can find more information on the site and its history here.
The village of Vichten still retains a copy of the mosaic from 240AD which now resides in the Museum of Art and History, and there are Roman ruins in Helmsange, Mamer, Mersch, Steinsel and between Nospelt and Goeblange.
Many of the sites are free with open access. Here's a list of them.
Kool Koler
Kahler, or Koler as it prefers to be known, lies in the west of Luxembourg in the municipality of Garnich. What makes it different from neighbouring villages are the many murals and graffiti art that adorn the sides of buildings and houses.
Alain Welter decided to Make Koler Kooler and you can see the results in this village in the west of Luxembourg
Photo: Caroline Martin
Local artist, Alain Welter, decided to "Make Koler Kooler" with this transformation, making the village well worth a visit. In addition, the village has created a cinema in the premisees of an old school, the Kinoler. You can book tickets here.
Lesser-known historical walks
The Lives and Legends of Women in Luxembourg circular walking tour recounts the fascinating history of outstanding women in Luxembourg from Melusina to the golden lady.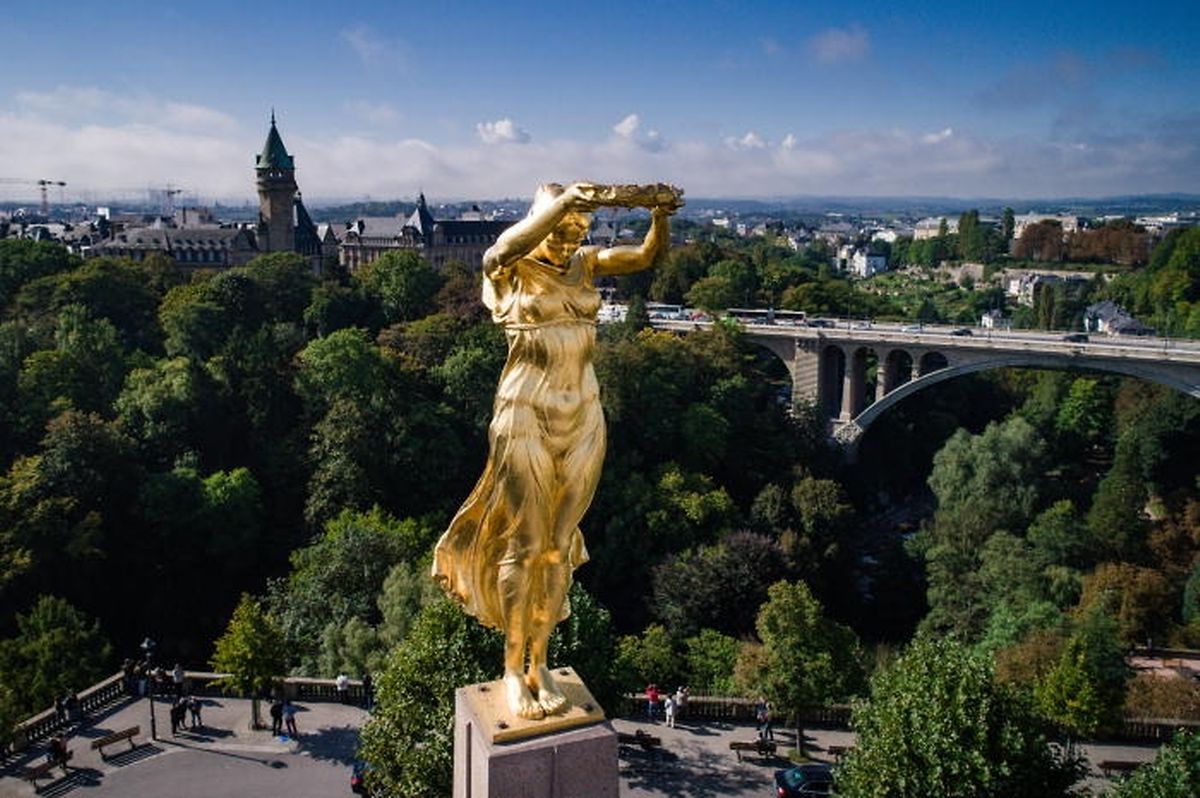 Gëlle Fra, one of Luxembourg's most famous ladies
Foto: Pierre Matgé
It includes Marguerite Thomas-Clement, the first Luxembourgish woman MP (elected in 1919) and the Countess of Ermesinde who gave citizens their right to freedoms in 1244. The woman remembered on the walk struggled for civil rights and political freedom, and were active in education, culture and sport.
Another two-hour circular walking tour covers Latin inscriptions found across the city's old town, devised by students at the Athénée de Luxembourg school. You can download a PDF of the route (French and German) here.
A bit of nature
While everyone else is snapping the Schiessentümpel Waterfall in Mullerthal, you should head to Berdorf and the Hohllay Caves.
A site of mining since medieval times, the Hollow Cave or Breechkaul Cave was created by the carving out of circular mill stones. It's eerie, particularly the pillars left as supports, and it's also a natural amphitheatre.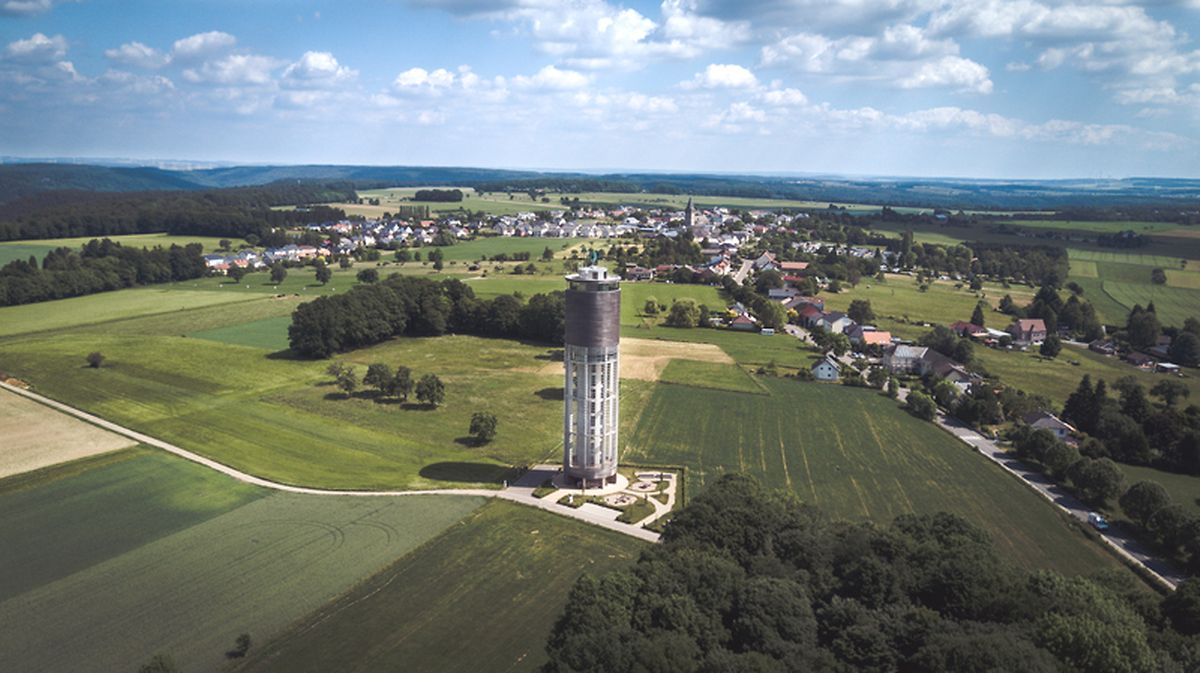 Also in Berdorf the Aqua Tower does tours that tell you where your drinking water comes from in an exciting and interactive museum set 55m high at the top of a water tower. It's open daily (except some Mondays) from 14.00 to 18.00 and daily in the summer months from 10.00 to 18.00. You can also catch the sunset from the water tower on various dates in July and August.
Another hidden gem is the Nature Park Our (far less crowded than the one on the banks of the Sûre).
North of Oesling, located in the heart of the Luxembourg Ardennes, it is home to the marshes of the high plateau. There are countless walking trails, two cycle routes and six mountain-bike paths.
You can pick up more information and book activities online at their website, and the visitor centre has a lovely interactive exhibition that gives an overview of the natural, economic, historical and cultural heritage of the region, including the "see" and "sound" islands.
Located between Schengen and Remich, the Haff Reimech Nature Reserve is the place to find out more about the flora and fauna of Luxembourg.
Within the reserve, the Biodiversum, set on an artificial island includes an underwater world exhibit, and aims to teach visitors about sustainability and caring for the environment. A leaflet giving cycle and walking routes through the reserve can be downloaded from here. Watch out though, on hot days the lake beaches nearby get full, as do the parking spots.
For insight into rural life, try out the Rural Museum in Peppange which details pastoral life in the past centuries on an old farm that dates back to 1849. Fully restored agricultural machines and an imitation medieval forge are complimented with a playground and brasserie. It's open weekdays from 14.00 to 17.00 and at weekends from 14.00 to 18.00.
Industrial history
Fond-de-Gras and Minett Park was once an important centre for industry in Luxembourg. You can still reach it by steam locomotive, and visit the open air museum, The Village of Lasauvage, which houses an old grocery store.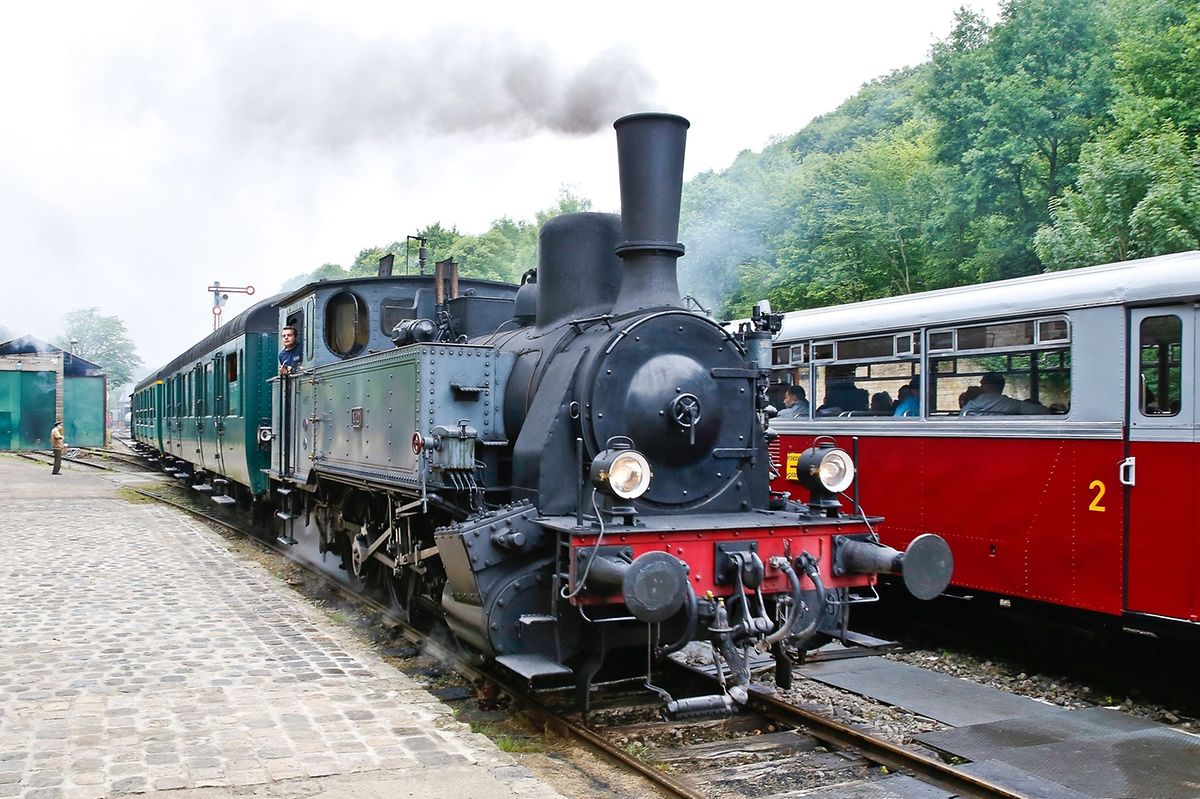 Minett Park, Fond-de-Gras
Photo: Lucien Wolff
The Station Buffet is open on the days the train is running, but otherwise you can sample some traditional food at Cafe Bei der Giedel. The museums including the Paul Wurth Hall and Victor Binck Grocery will are open on Sundays from 14.00 to 18.00, but will open in July and August on Saturdays and Thursdays from 11.00 to 18.00. You can find information on when the train "Minièresbunn"and Train 1900 will run during the summer months here.
In the meantime head there this Sunday for train rides and a celebration of all things British for Queen Elizabeth II Jubilee. There'll be a red double decker bus, a red telephone box, a fun Paddington Bear corner with face painting and games and a tea dual (not sure what that is), plus whisky and tea and other British items on sale.
A recent addition are the "draisines" – four seat rail bikes, which run along the railway linking Fond-de-Gras and Bois-de-Rodange in a 30 minute round trip, costing €10 per rail bike (accommodates four people). Unfortunately they only appear to operate in July and August on selected Thursday and Saturday afternoons and you cannot reserve in advance.
The park also hosts a variety of one-off events including this year including a celebration of Queen Elizabeth II's Jubilee on 22 May - with a double decker bus, red telephone box, British guards and a tea duel. For more information on these, check their Facebook page.
No industrial history of the Grand Duchy would be complete without a visit to the blast furnaces of Belval.
Climb the 180 steps of furnace A to the former charging platform and you will be rewarded with breathtaking views on the surrounding countryside. Information panels tell the story of how the blast furnace worked to produce pig iron.
The City of Science exhibition is open Wednesday to Monday 10.00 to 19.00.
Castle ruins
LT Expat Hub has a specific article on castles you can visit, but these two are "off the beaten track" and not official tourists sites.
Mount St John and its historical castle ruins in Dudelange will be far less busy than Beaufort and Bourscheid castles. A spiritual site and pilgrimage stop, the ruins of the castle also hide Gallo-Roman structures beneath their medieval fortifications.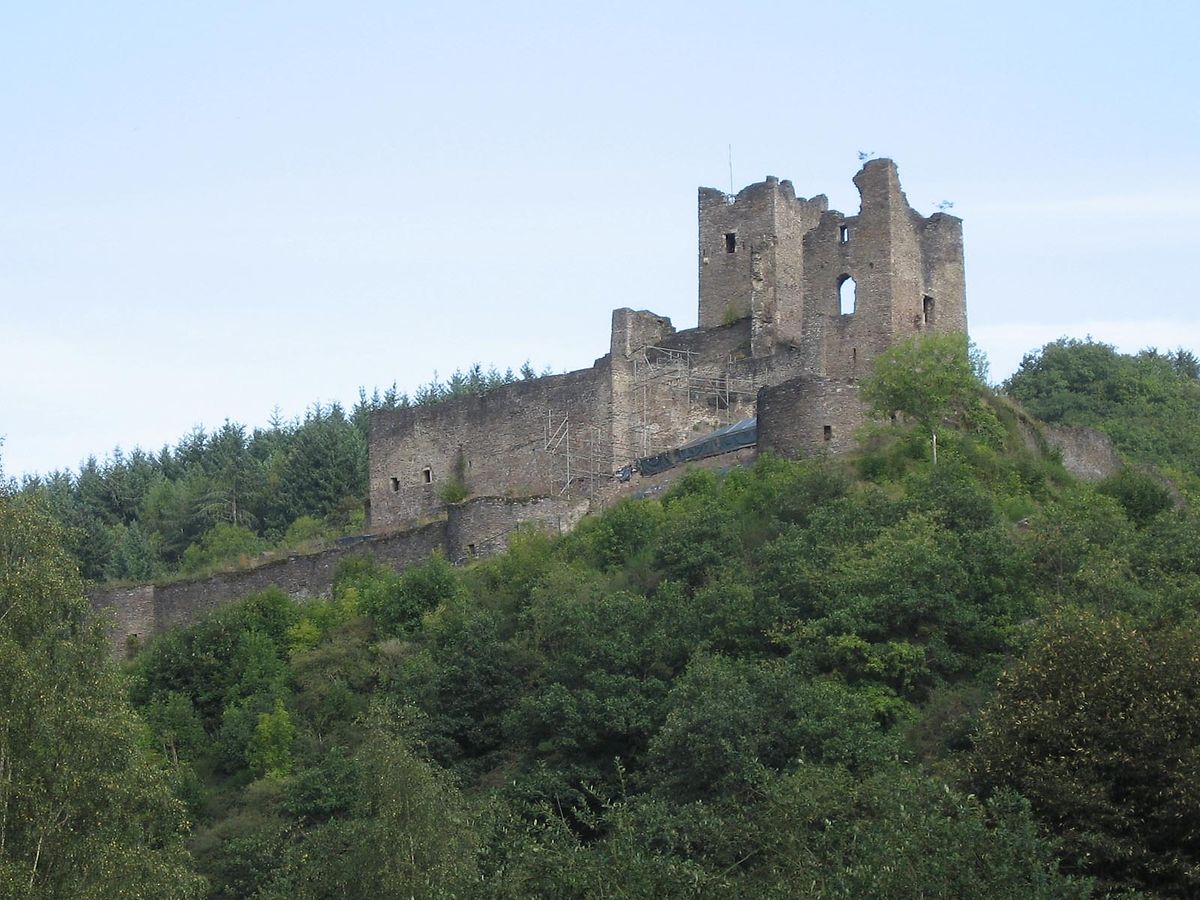 Brandenbourg Castle Photo: Wiki Commons
Legend has it that the Virgin of Mount St John was transformed into a snake, and awaits her saviour every seven years – so check the date before you set out. The town's museum houses some of the artefacts found at the site. You can take a panoramic tour from May to September, on weekdays from 7.00 to 19.00 and at weekends from 10.00 to 19.00.
Another freely accessible ruin, Brandenbourg Castle, sits on a promontory in the valley of the River Blees. Possibly built in the 10th century, and used as a filming location for the 2004 Hollywood film George and the Dragon, you can wander through the recently restored ruins between 9.00 and 17.00 daily.
---
The Luxembourg Times has a new mobile app, download here! Get the Luxembourg Times delivered to your inbox twice a day. Sign up for your free newsletters here.
---