Gaymat 2020 and LGBTIQ life
Gaymat 2020 and LGBTIQ life
With Luxembourg's Pride Week starting today, 4 July, we take a look at LGBTIQ life in the Grand Duchy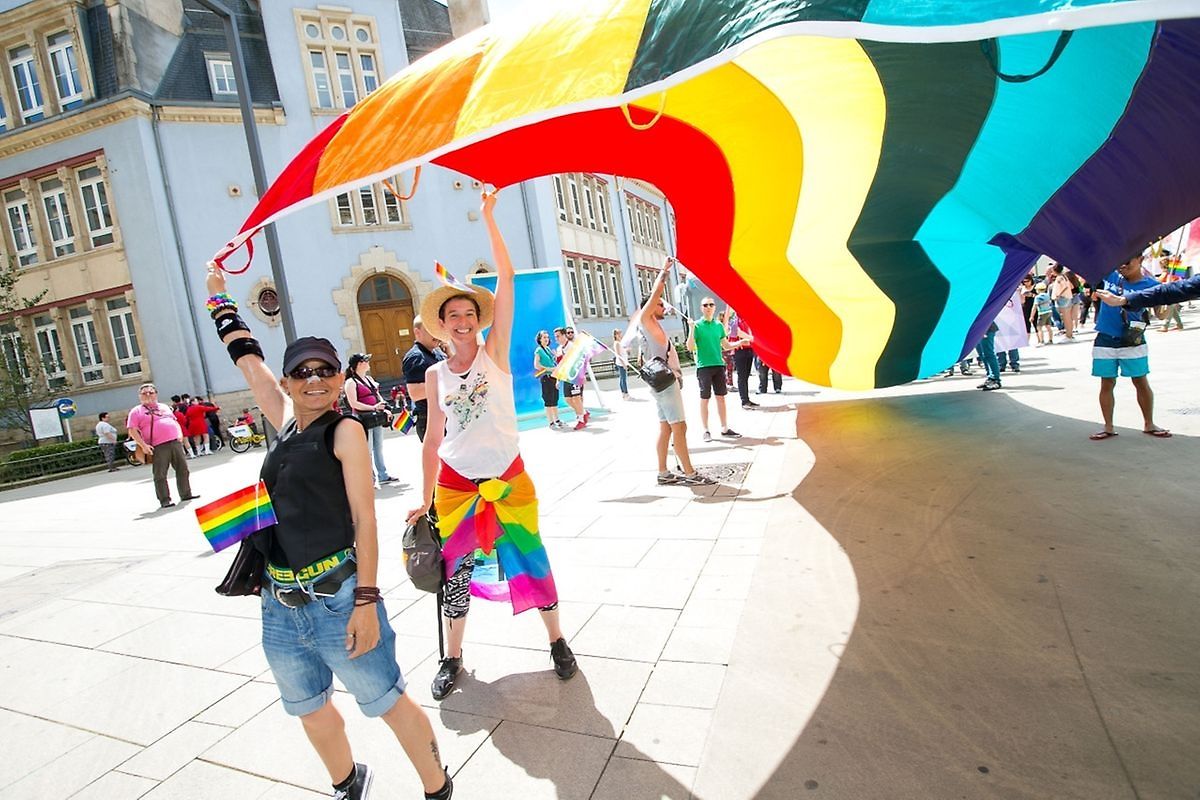 Flying the flag at Gaymat Photo: Laurent Blum
Luxembourg is one of a few European countries to have an openly gay prime minister, and the country legalised same sex civil union in 2004 and same sex marriage on 18 June 2014.
It may not have a reputation as a party town in the international LGBTIQ (Lesbian, Gay, Bisexual,Transgender, Intersex, Questioning/Queer) community, but it has a niche and vibrant scene.
Gaymat 2020
Gaymat 2020 on 4-12 July will be, of course, a much more muted event this year, due to restrictions on public gatherings. The Luxembourgish words "Géi mat" translate into "come along".
The parade and street festival that usually happens at Esch-sur-Alzette cannot take place, so the organisers have put together an online version. On 11 July they will present Luxembourg Online Pride on their Facebook and Youtube channels, as well as on the OutTV.
If you missed Luxembourg Pride 2019 you can catch the highlights here:
Pride Week includes a commemoration ceremony on 6 July to honour those who fought for LGBTIQ freedoms in the past. Normally this event would take place at the national monument of resistance in Esch, but this year it will be streamed online with subtitles available.
The Equality March is also taking place online, and people are requested to send videos or photos with a rainbow flag (or any other flag of a community they feel part of) that will be put together as a montage for diversity and pride. You can send items up until 21 June via email (info@luxembourgpride.lu) or load them up here.
During the week there will also be movie screenings, a panel discussion and some other fun activities including Drag Bingo all online. You can find out more about all the 2020 Pride events here.
Rosa Lëtzebuerg Association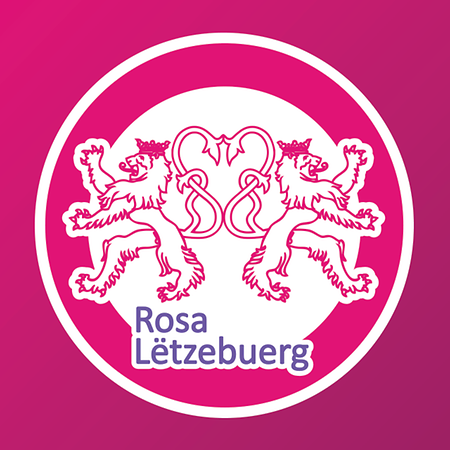 Founded in 1996, The Rosa Lëtzebuerg Association aims to work for all LGBTIQ people in Luxembourg. It defends and promotes LGBTIQ rights and equality, fights against discrimination and raises awareness, across the fields of justice, health, social life, education, culture and sport.
It welcomes LGBTIQ people in Luxembourg and provides socio-family counselling.
It also organises a number of events including queer laser game evenings and the Rosa Hiking Tour, and regular meet ups for Pink Ladies at the Independent Cafe and Pink Gents at a number of venues.
CIGALE
The LGBTIQ Consultation Centre CIGALE, set up by Rosa Lëtzebuerg in 2002, provides support on sexual identity and orientation.
Its centre provides a safe and protected meeting place and consultations or information. The centre also offers individual socio-pedagogical support for those 25 years and under, socio-family counselling and, it functions as a youth centre. It works with health professionals providing training on LGBTIQ issues.
LGBTIQ nightlife
Luxembourg is not brimming with LGBTIQ-specific bars but Bar Rouge on Rue des Bains (open Wednesday to Saturday) is considered the top nightspot for the community with regular events and themed nights.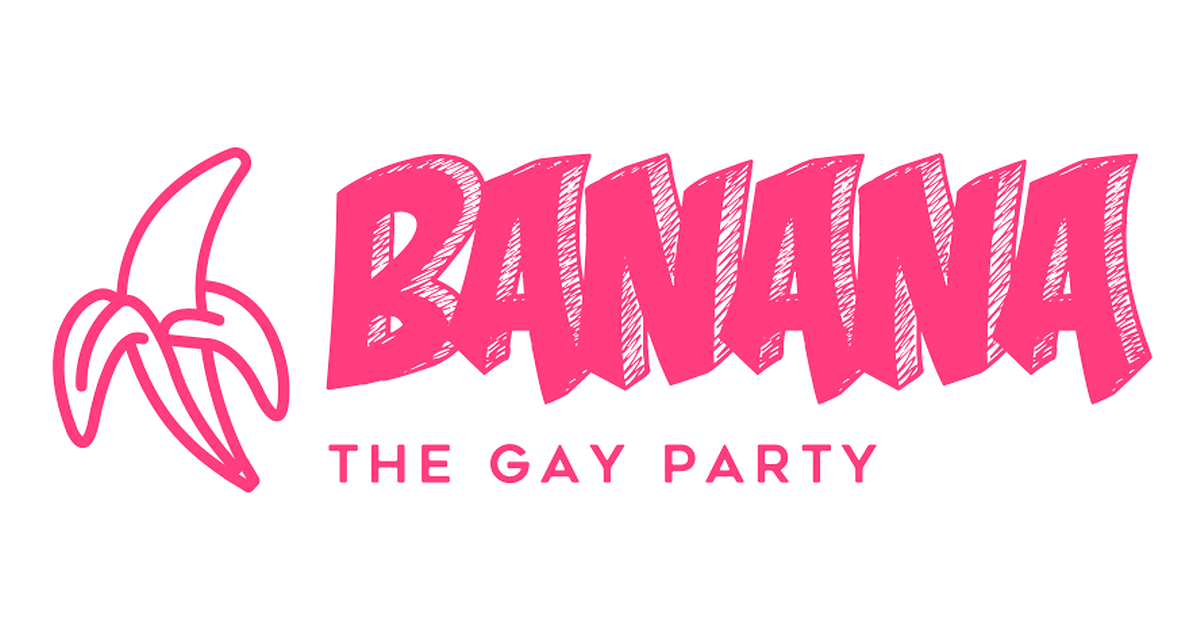 Banana is a party concept ready to use for bar and club owners specialising in events for the LGBTIQ community. They have organised a Jungle Party, Candyland and God of Olympus parties. Whilst Luxembourg was in lockdown they livestreamed sessions with DJ José Sanchez.
Fairytails is a young collective whose motto is to offer the best gay club experience in Luxembourg, They organise themed extravaganzas in Luxembourg. You can find their events for July 2020 onwards here.
Woof (men only) also organise events in the Grand Duchy and Bear Dukes Luxembourg organise nights in clubs and bars. They are currently organising regular online drinks.
LadyLike hold events for women only. You can get a good overview of LGBTIQ events in Luxembourg at Gaypers.
This Gay Guide to Luxembourg offers useful tips on bars and hotels.
Thalia Garcia "tranformiste" shows are scheduled regularly in Bertrange, Diekirch, and Luxembourg City. You can find a schedule of events here (please note that events may have been cancelled due to Covid-19 social restrictions).
Gayscout lists all bars and clubs considered to be LGBTIQ friendly here including the Cafe des Artistes in Grund which has regular piano nights with Oscar.
More information...
You can find more information on marriage, PACS, adoption and fiscal matters for the LGBTIQ community here, and more information on organisations and support groups here.
---
Get the Luxembourg Times delivered to your inbox twice a day. Sign up for your free newsletters here.