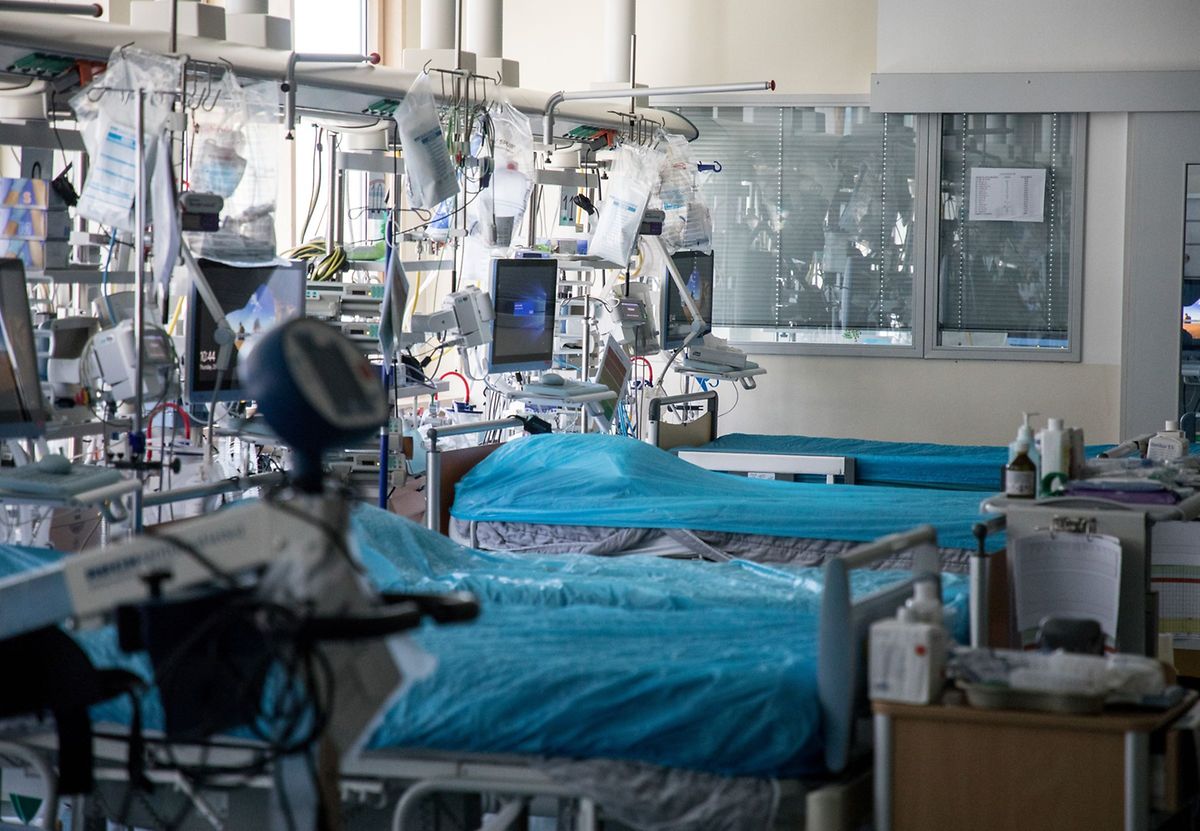 Empty ICU beds at Robert Schuman Hospital in Kirchberg Photo: Guy Jallay
Luxembourg has tested roughly 5.9% of its population for the coronavirus, and hospitals are treating 165 patients on their wards, including 27 in intensive care.
The total number of confirmed cases stood at 3,665 as of Thursday, and 83 people have died of the Covid-19 respiratory disease.
The latest statistics saw an increase of just 11 cases compared to the previous day, despite the pace of testing picking up.
Luxembourg has now performed a total of 36,891 tests, an increase of 804 compared to Wednesday. This is the equivalent of around 5.9% of the population, although the number does not account for the same person being tested multiple times.

Doctors at the country's coronavirus treatment centres reported fewer patients presenting with symptoms. But construction workers will be systematically tested from now, as the sector heads back to work.
Three more patients died of the virus between Wednesday and Thursday, with the average age of fatalities 83.

More than 720 people have left hospital after they recovered. The government does not publish statistics on the total number of recoveries, and while patients in the early phase of the outbreak were re-tested to prove their good health, this practice has since stopped.
Anyone who shows no symptoms for 48 hours at least two weeks after a positive diagnosis is now considered cured.
---
Get the Luxembourg Times delivered to your inbox twice a day. Sign up for your free newsletters here.