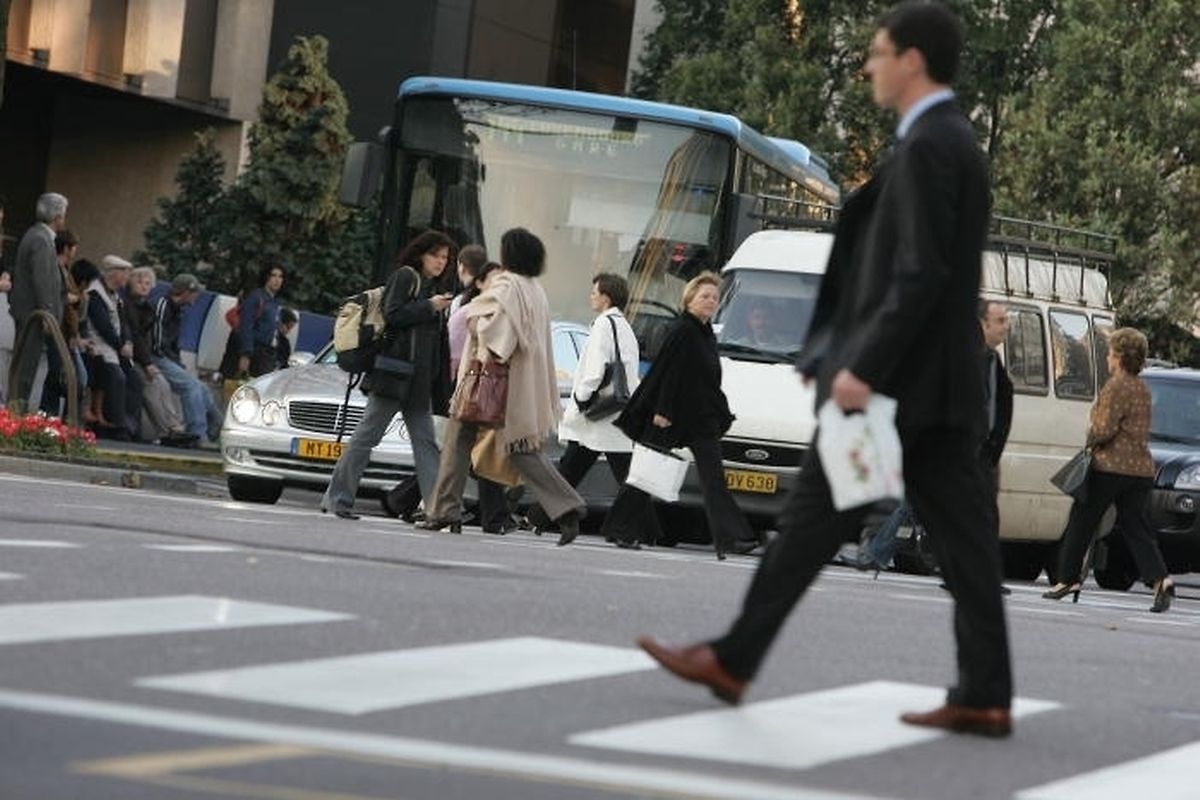 The number of pedestrians injured in road traffic accidents has nearly doubled during the last 12 years but it is not always the drivers who are to blame.
According to a STATEC report published on Monday, there were 200 collisions involving pedestrians in the Grand Duchy in 2012, up from 119 in 2000. But, in just under half (40 percent) of those cases, pedestrians were found to have been at fault, putting their own safety at risk by crossing the road without checking first, for example.
Fatalities falling
While overall accident figures appear high, pedestrian fatalities nearly halved from 2000 to 2012, with six recorded last year, down from 11 in 2000.
Among the victims of all collisions, age was a major factor with nearly a quarter (23 percent) of young people aged 5 to 14 years old implicated in a collision. Young victims appear to be increasingly involved in accidents since in the past they accounted for just 12 percent of collision victims. On a positive note, three quarters suffered minor injuries.
Elderly at risk
Elderly pedestrians were also more likely to be involved in a road traffic collision and to die from their injuries. The report revealed that of the six fatalities in 2012, five concerned pedestrians aged 65 or above. Report author Liliane Reichmann suggests that this is because often elderly people have slower reactions or impaired vision or hearing.
Naturally, alcohol consumption was found to play a role in causing collisions, however, it was viewed more as a factor among pedestrians drinking alcohol, thus putting their safety at risk.
Weather conditions
Darkness and poor weather were also factors with autumn and winter the most common seasons for collisions involving pedestrians.
Finally three quarters of collisions occurred when pedestrians were crossing the road, and two thirds while using pedestrian crossings. Around one in ten (12 percent) occurred when the victim was walking along a pavement.
Click here to view the STATEC report in French