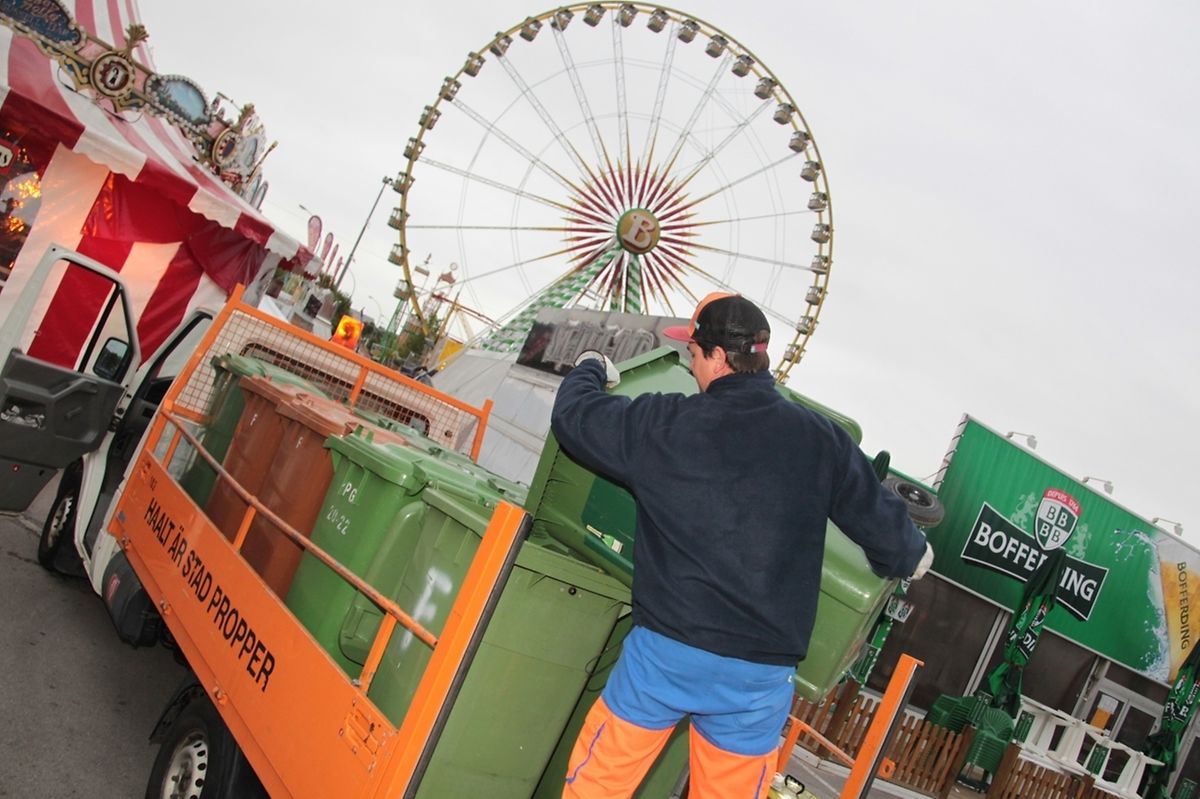 (clau/JB) Funfair-goers threw away more than 200 tonnes of rubbish at this year's Schueberfouer funfair in Luxembourg City.
A total 214.7 tonnes, 12.9 tonnes more than last year, was collected over the three-weeks in which the funfair was open at the Glacis.
The good news was that more waste than before was recycled this year. For example, a total 33.9 tonnes of glass was recycled, compared to 28.7 tonnes last year, and 14.3 tonnes of paper was recycled, up from last year.
For several years, restaurants and snack bars have been encourged to sort their waste in order to help recycle more.
This year, owners also installed organic waste bins, into which unwanted food could be thrown. The impact of the latter was considerable; almost 10 tonnes of biodegradable waste was collected, up by 0.6 tonnes compared to last year.
In addition, 335 25-litre containers of vegetable oil were collected, down from 448 last year.
The rubbish was collected daily by a team of 20 workers employed in the Hygiene Services.
Do not miss the news - sign up to receive the wort.lu newsletter in English delivered to your inbox six days a week.