36 dead in Hong Kong ferry collision
36 dead in Hong Kong ferry collision
Thirty six people were killed when a pleasure boat on a trip to watch holiday fireworks collided with a ferry and sank off HongKong, in the city's worst maritime accident in decades.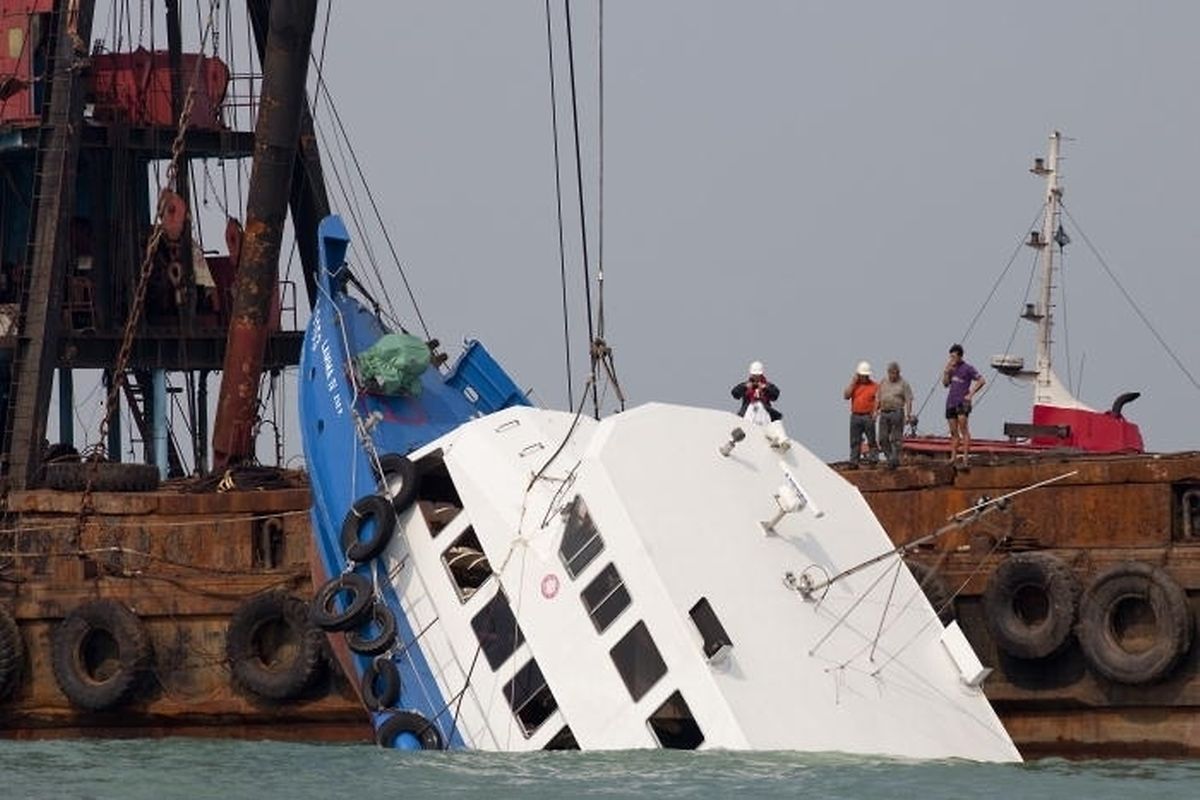 (AFP) Thirty six people were killed when a pleasure boat on a trip to watch holiday fireworks collided with a ferry and sank off HongKong, in the city's worst maritime accident in decades.
More than 120 passengers and crew were on the HongKong Electric company's vessel to watch the huge National Day fireworks display in Victoria Harbour Monday evening when the collision occurred near Lamma island.
Scores of people were thrown into the choppy water and the company vessel sank within minutes, leaving only its bow protruding from the waves.
Survivors were taken by boat to HongKong island, some three kilometres to the east, where a fleet of ambulances whisked them to hospital.
"There was not enough time to put on a lifejacket, no time to fasten it. We tried to hold onto something above but we had no luck and we slipped," one emotional woman huddled in an emergency blanket told reporters.
Another survivor, clearly overwhelmed, said he had yet to hear any news of his children.
"My two children are missing and I don't know where they are," he said.
It was believed to be the deadliest maritime accident in the territory since 1971, when 88 people were killed when a HongKong-Macau ferry sank during a typhoon.
Lamma resident Clare Kirkman, who was returning home from HongKong aboard the regular ferry involved in the crash, described scenes of panic and confusion as the craft started to take on water.
"People at the front started screaming and saying there was water coming in, and the boat was tilting to the side," the 43-year-old Briton told AFP.
"Nobody had a clue what we had hit. There was complete panic. Nobody explained anything... The crew was terrible, useless."
Twenty eight people were certified dead at the scene and eight others were pronounced dead on arrival at various hospitals, the government said in a statement. More than 100 people were injured, it added.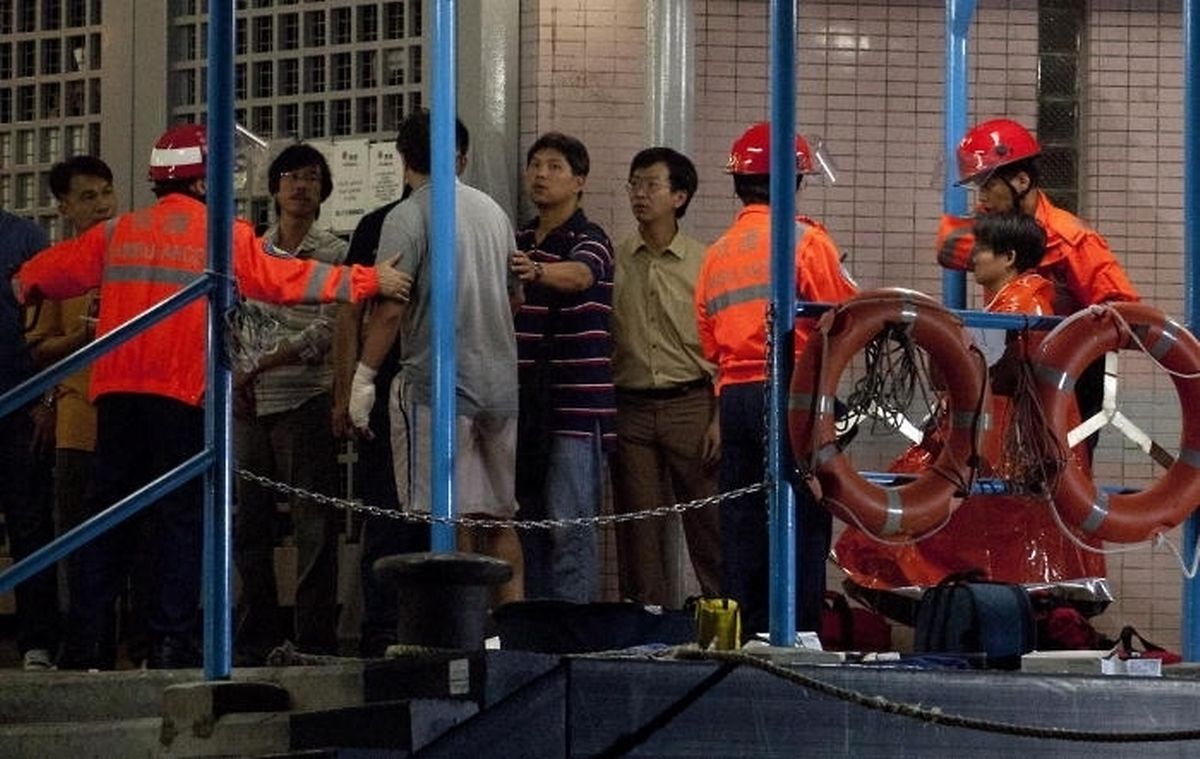 All of the dead and most of the injured were passengers or crew of the HongKong Electric vessel, which company officials said was packed with staff and their families.
Rescue teams in boats and helicopters spent the night scouring the sea around the site of the accident for bodies or signs of survivors, while dive teams entered the sunken boat.
"The low visibility and many obstacles on board... made it difficult for rescue," the FSD said.
HongKong chief Leung Chun-ying demanded an investigation, amid claims from angry Lamma residents that too many ferries had been scheduled during the holiday period, and that a pause during the fireworks had not been properly communicated.
"We must understand the reason for this incident," Leung said after visiting a hospital where a number of those hurt had been taken.
The National Day holiday brought thousands of extra visitors to Lamma island, the third-largest island in the southern Chinese territory, with a population of only around 5,000 people.
The HongKong Electric vessel was about five minutes into its journey from Lamma to Victoria harbour when it came into contact with the ferry, operated by the HongKong and Kowloon Ferry (HKKF) company.
HongKong Electric director of operations S.S. Yuen blamed the captain of the ferry for the collision.
"About five minutes after the boat left, a ferry crashed into our boat, and according to the crew the ferry left immediately and did not stop," he told reporters.
HongKong Electric is owned by Asia's richest man, Li Ka-shing, whose son issued a public statement Tuesday promising HK$200,000 (20,000 euros) to the families of each of the deceased.
HKKF representatives were not available to comment, but a spokeswoman told Cable TV that "several" passengers on the ferry were injured.
Police said the collision was under investigation and refused to comment on its possible causes.
The twin-hulled HKKF ferry was moored at one of Lamma's piers on Tuesday, with a gaping hole where the bow of its left hull should have been.
Witnesses said it floated with its engines off for a short period after the impact, then motored the short distance to Lamma where it docked and disembarked its dazed passengers.
"The worst thing is that they seemed more concerned with getting the lifejackets from us when we got to the pier," Kirkman said, adding: "There were too many ferries yesterday".