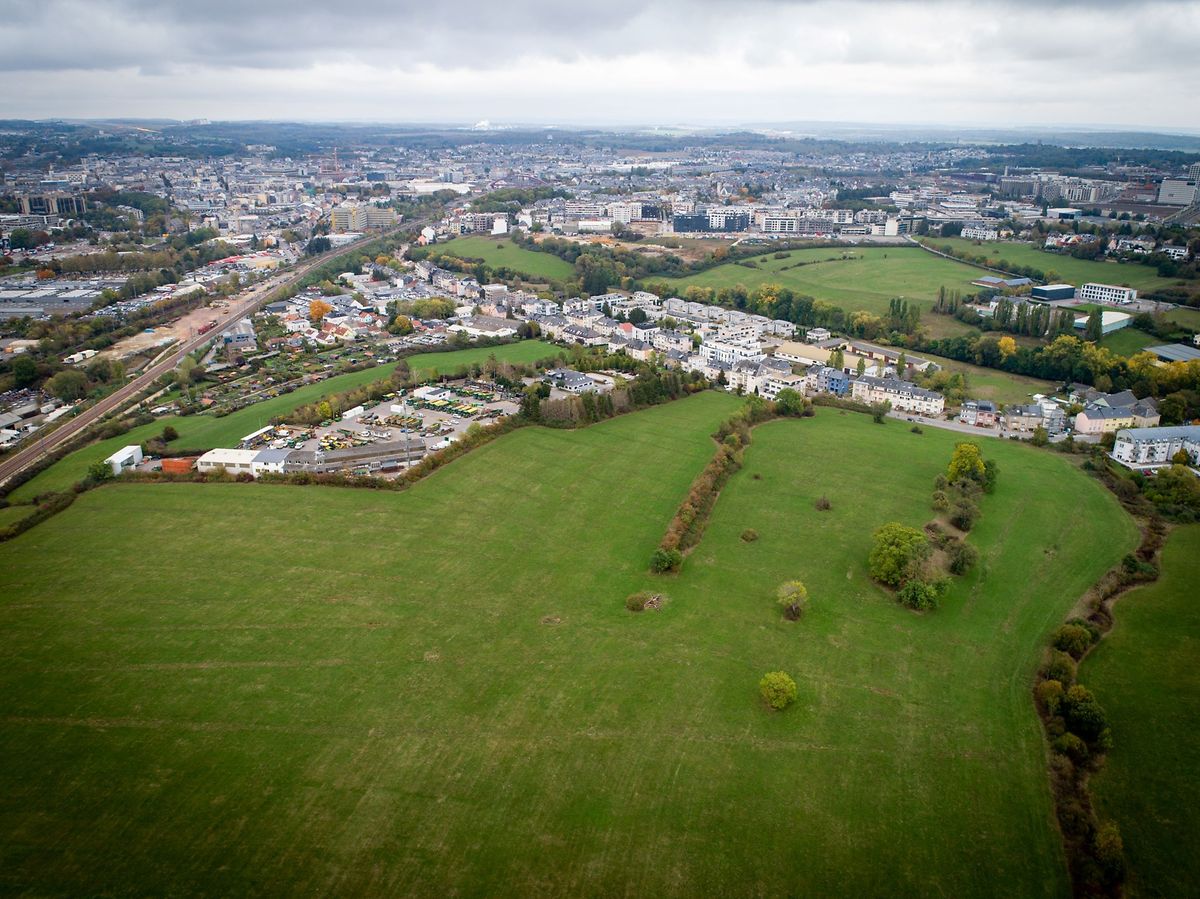 The future site for Guddebierg site, Cessange Photo: Pierre Matgé
More than 400 new homes will be built as part of a new housing project in Luxembourg City, where thousands are still on waiting lists for social and affordable housing.
Architecture company Arco will build the development - Guddebierg - in the capital's Cessange district, after the Luxembourg City council approved the plans on Monday.
More than 5,700 people are on waiting lists for social and affordable housing in Luxembourg, Housing Minister Henri Kox said in July this year, with the housing fund – a government-backed group to help provide affordable housing – having a waiting list of 3,417 households

The Guddebierg site will include 410 homes, with 99 of those reserved for families. A total 10% of the development will be reserved for affordable housing. A railway line will run through the 10 hectare development, which will also have a park situated in the middle of it.
Luxembourg City has 122,000 inhabitants, with the highest number of those in South Bonnevoie, followed by Belair and the Gare district.
In the south of the Grand Duchy, a number of housing projects are also underway which could accommodate around 20,000 inhabitants by 2040. The nine sites, between Pétange and Dudelange are mainly government-led projects and include the L'Alzette project in Esch-Schifflange and the "Neischmelz" project in Dudelange.
---
The Luxembourg Times has a brand-new LinkedIn page, follow us here! Get the Luxembourg Times delivered to your inbox twice a day. Sign up for your free newsletters here.