46 dead in Turkey car bombings blamed on Syria
46 dead in Turkey car bombings blamed on Syria
Turkey was reeling Sunday from twin car bomb attacks which left at least 46 people dead in a town near the Syrian border, with Ankara blaming pro-Damascus groups and vowing to bring the perpetrators to justice.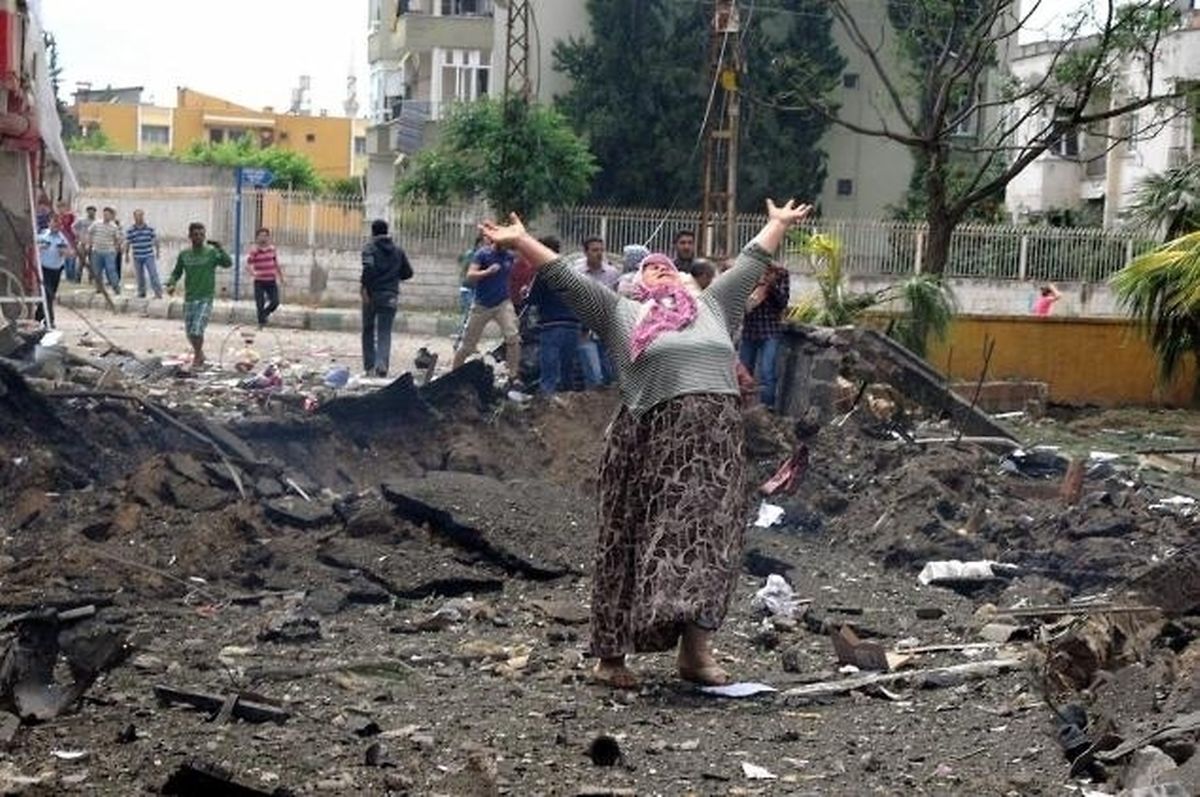 (AFP) Turkey was reeling Sunday from twin car bomb attacks which left at least 46 people dead in a town near the Syrian border, with Ankara blaming pro-Damascus groups and vowing to bring the perpetrators to justice.
Rescuers have begun the search for possible survivors buried underneath the rubble of buildings destroyed by the blasts on Saturday in Reyhanli, one of the main Turkish hubs for Syrian refugees and rebels.
Deputy Prime Minister Besir Atalay confirmed that the twin blasts had killed at least 46 people and wounded 100 more, many of whom were said to be in critical condition.
"The people and the organisation who carried out this attack have been identified," Interior Minister Muammer Guler told national TRT television.
"We have established that they are linked to groups supporting the Syrian regime and its intelligence services," he said.
Turkey, a member of NATO, distanced itself from its erstwhile ally soon after Syrian President Bashar al-Assad started cracking down on pro-democracy protests in 2011.
Ankara has since become a rear base for the Syrian rebellion and Damascus has already been blamed for a string of attacks on Turkish soil.
Atalay said the perpetrators of Saturday's attacks did not appear to have crossed into Turkey from Syria but were already in the country.
Guler said the regional governor had been sent to Reyhanli "to put the necessary security measures in place".
The attack sowed panic in Reyhanli, a town of about 60,000 people, leading to tensions between youths and Syrian refugees and forcing police to fire into the air to disperse the crowd.
Foreign Minister Ahmet Davutoglu, on a visit to Berlin, said it was "not a coincidence" that the bombings occurred as international diplomatic efforts to solve the Syrian crisis were intensifying.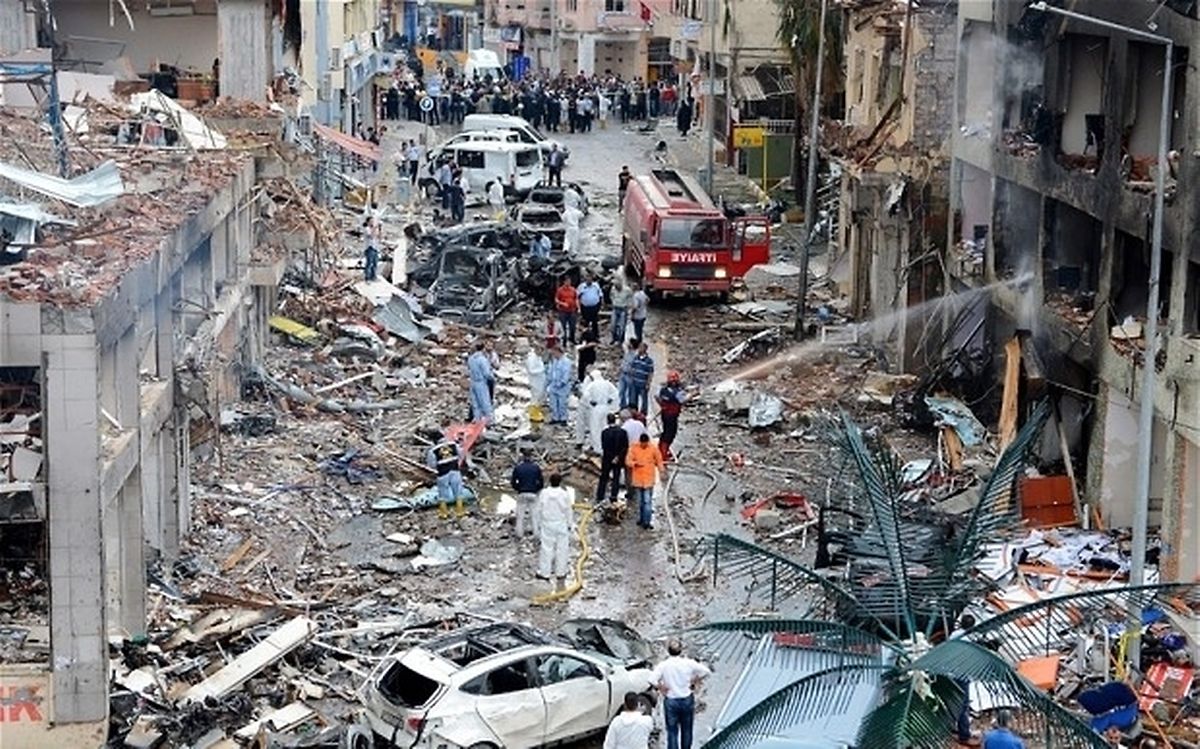 "It is not a coincidence that this should happen in a period where there is an acceleration of efforts on Syria in the whole world," he told reporters.
"Nothing will go unanswered," added Davutoglu, vowing the culprits would be brought to justice.
The United States and Russia, one of the few remaining supporters of Assad's regime, pledged this week to relaunch efforts to solve the conflict, which the United Nations estimates has killed 70,000 people since March 2011.
Israeli Prime Minister Benjamin Netanyahu will soon visit Russia for talks with President Vladimir Putin, officials said earlier Saturday, amid a flurry of diplomatic activity.
International condemnation
Turkish Prime Minister Recep Tayyip Erdogan, who earlier this month branded Assad a "butcher", is due to meet US President Barack Obama in Washington on Thursday.
The West swiftly denounced the attacks.
French President Francois Hollande condemned them "in the strongest possible terms" while UN leader Ban Ki-moon said the perpetrators must be "brought to justice".
US Secretary of State John Kerry also condemned the "awful news" and said it struck "an especially personal note for all of us given how closely we work in partnership with Turkey, and how many times Turkey's been a vital interlocutor at the centre of my work as secretary of state these last three months".
Meanwhile, the Syrian opposition National Coalition said the attacks were designed to drive a wedge between Turks and Syrians.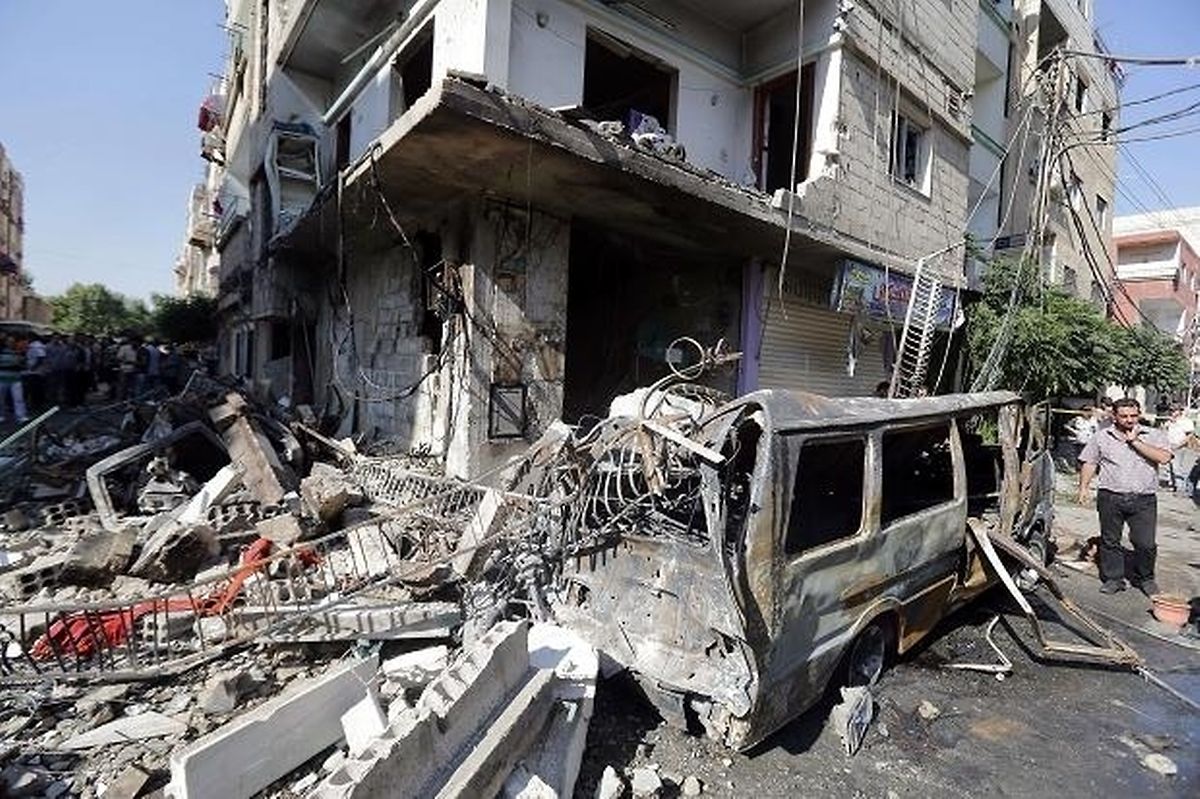 "The Coalition sees these heinous terrorist acts as an attempt to take revenge on the Turkish people and punish them for their honourable support of the Syrian people (...)".
The bombings were "a desperate and failed attempt to sow discord", the opposition said in a statement.
Reyhanli lies in southern Turkey near the Cilvegozu crossing opposite Syria's rebel-controlled Bab al-Hawa border post, the busiest crossing between the two countries.
The border area has witnessed a number of deadly attacks as the conflict in Syria spills over into Turkey, whose government has become one of its harshest critics.
In February, a car bomb attack at Cilvegozu which Turkey blamed on Syrian intelligence agents killed 17 people and wounded 30.
Earlier this month, one police officer was killed and six other people wounded when Syrians trying to cross into Turkey opened fire in a border buffer zone.
Saturday's attack came as Turkey ramped up its rhetoric against Assad, with Erdogan accusing the regime in Damascus of deploying chemical weapons, crossing a "red line" set by Obama.
"It is clear the regime has used chemical weapons and missiles," he told NBC News on Thursday, without elaborating but urging the United States to take more action against Syria.