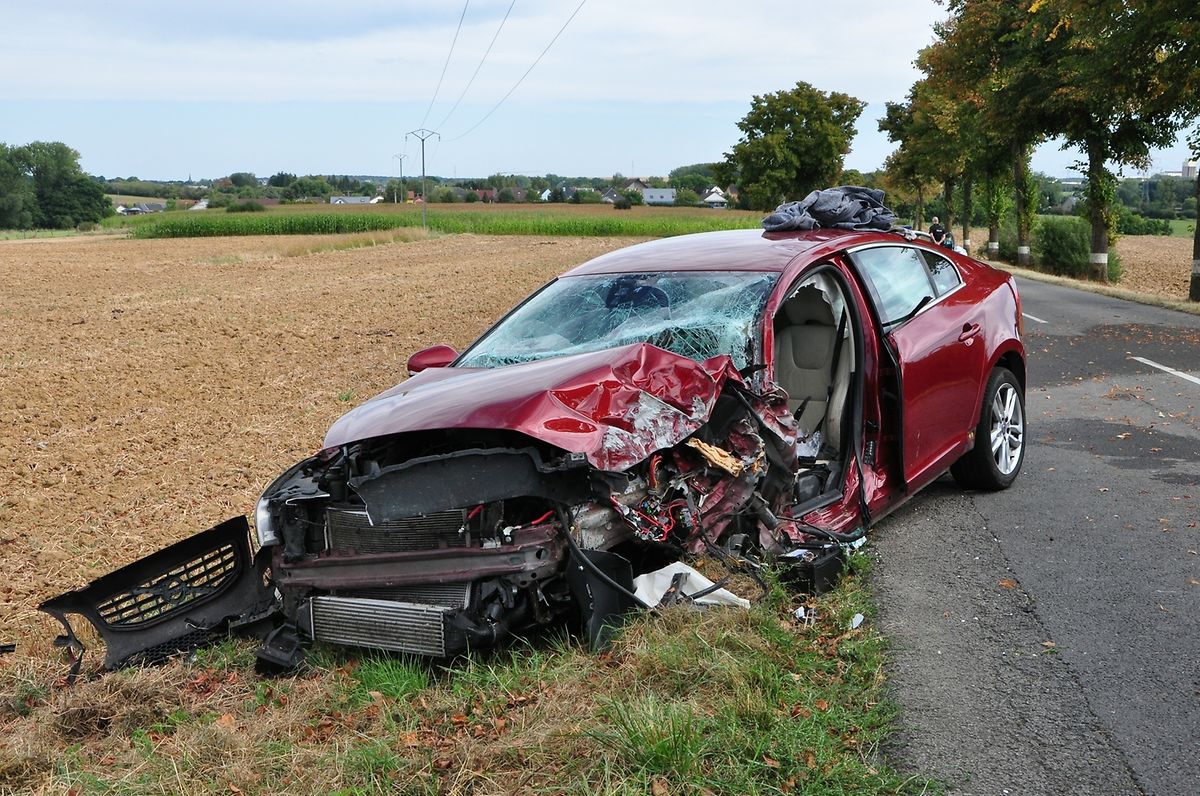 A 79-year-old motorist had to be airlifted to hospital following a serious crash in Bergem on Sunday afternoon.
According to police, at 2:30pm the pensioner overtook two cyclists on Route Huncherange when he lost control and struck a tree on the other side of the road.
The force of the impact spun the car and pushed it into a ditch. The man had to be released by firefighters. The road was closed for an hour during the rescue operation.