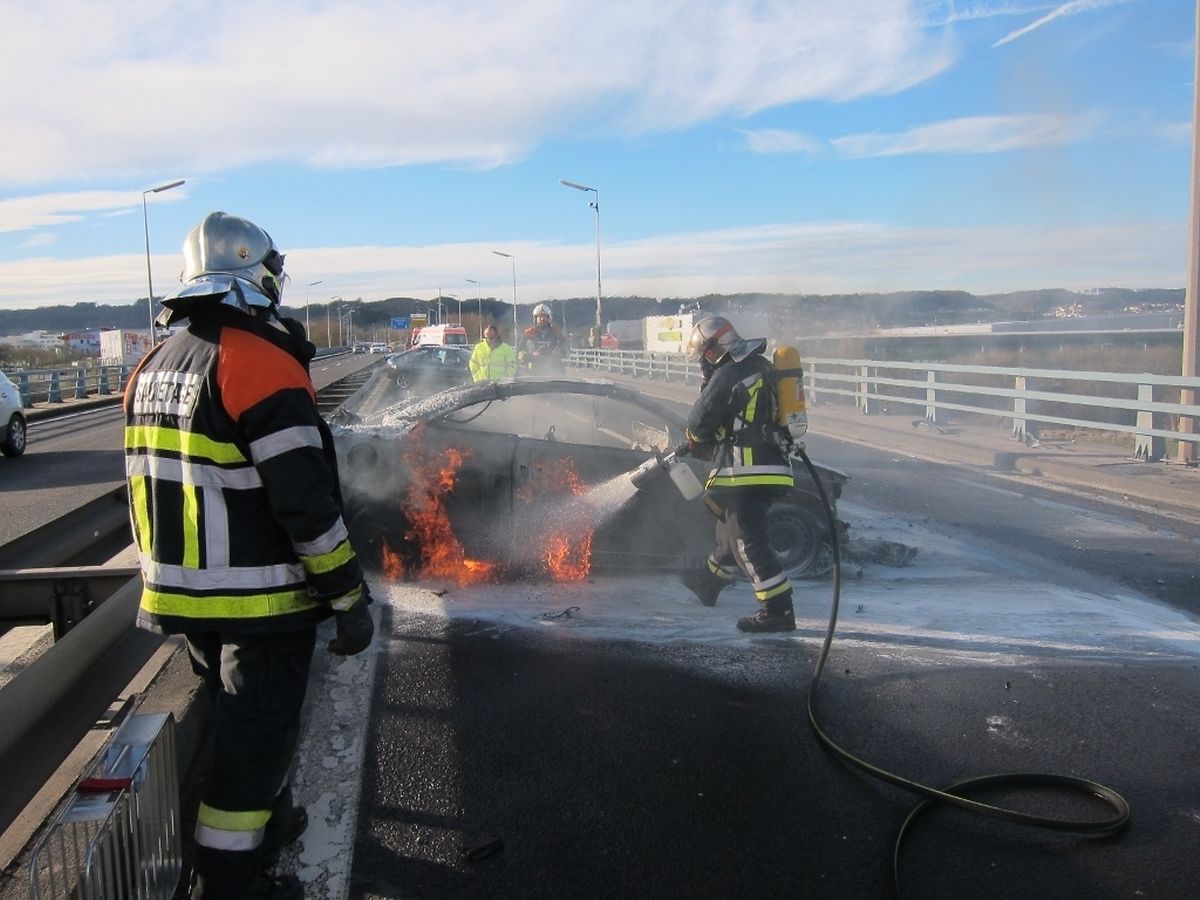 (CS) The A1 motorway was blocked temporarily on Saturday after a car caught fire in an accident and burnt out completely.
The accident occurred around 1.20pm on the A1 in direction of Luxembourg close to the Munsbach motorway bridge.
A driver wanted to overtake another car in front, hitting the car's rear. One of the vehicles caught fire immediately and burnt out. The other car was also totalled.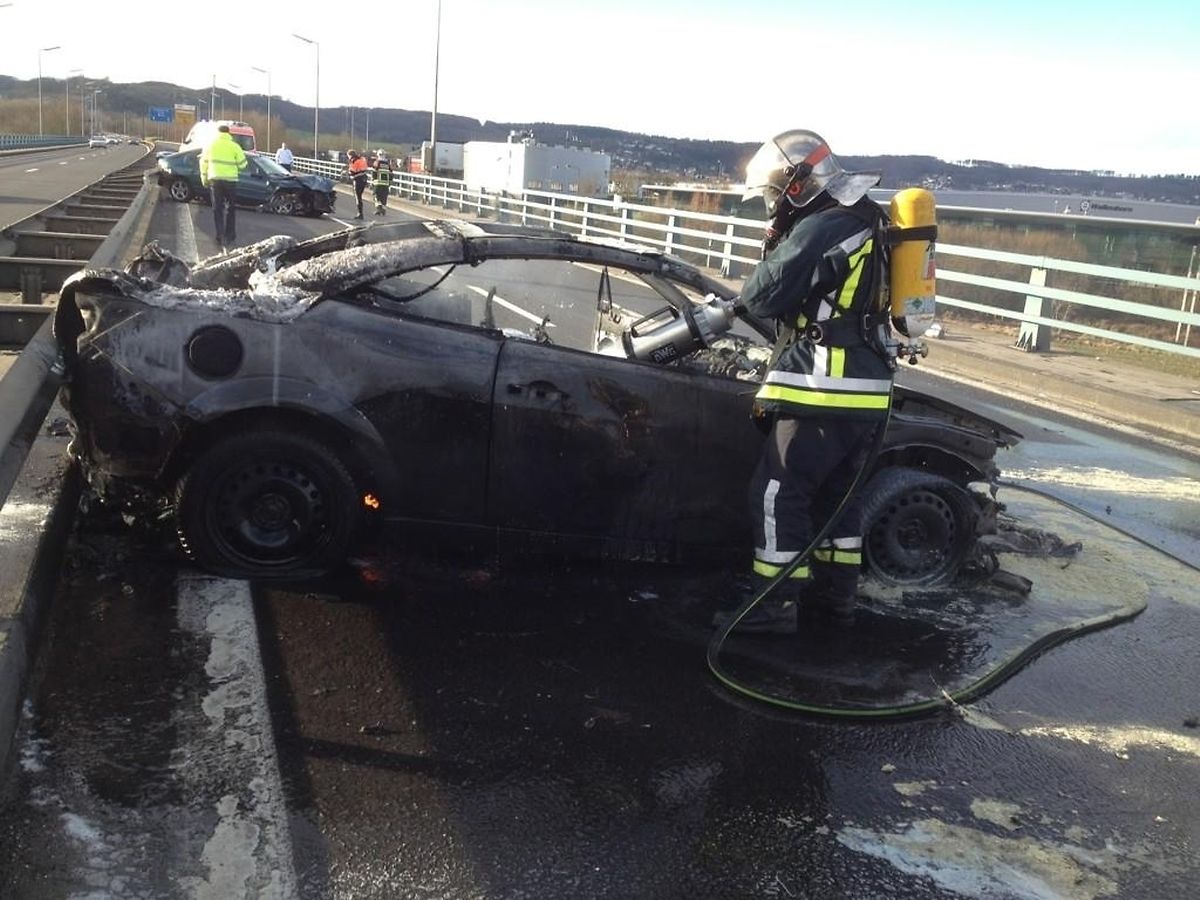 Both drivers suffered only minor injuries and were taken to hospital. There it was found that the driver who caused the accident was not only driving drunk but was also behind the wheel despite a suspended licence for a previous infraction.
The motorway had to be blocked completely, but was re-opened at least partially in the course of the afternoon.