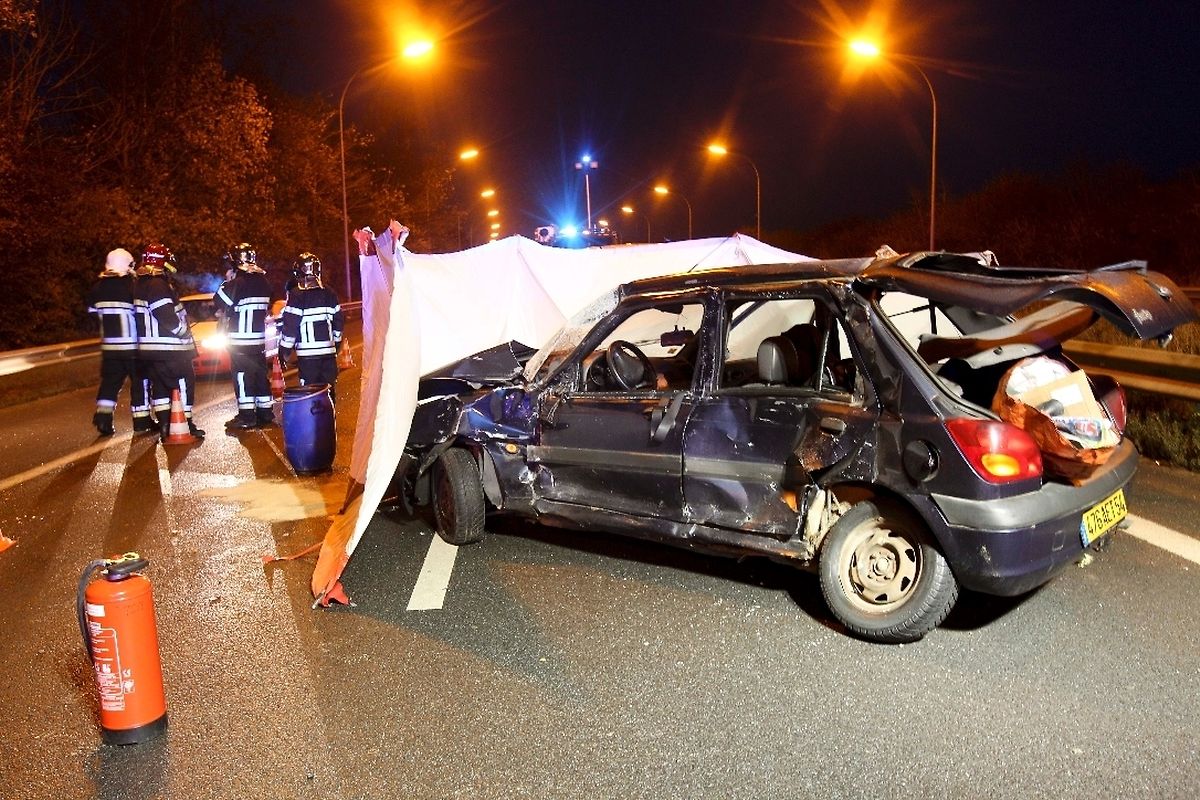 (ADW) A driver was killed in a major A4 motorway accident on Tuesday morning involving a car and a bus.
For unknown reasons at this stage, a car driver lost control of the vehicle resulting in a bus that was following behind crashing violently into it.
The impact was so hard, the driver was instantly killed in the crash that occurred at about 6am in the direction of Luxembourg near the Texaco service station and Pontpierre exit. The car was reported as being French registered from the Lorraine region.
None of the 30 passengers on the bus travelling from Esch-sur-Alzette were injured but several were reported to be suffering from shock.
The motorway was completely closed to traffic and remains closed at time of writing (7.30am) and is expected to only reopen at about 8am.
A diversion via the A13 was put into place and drivers are warned to completely avoid the A4 in the direction of Luxembourg this morning.