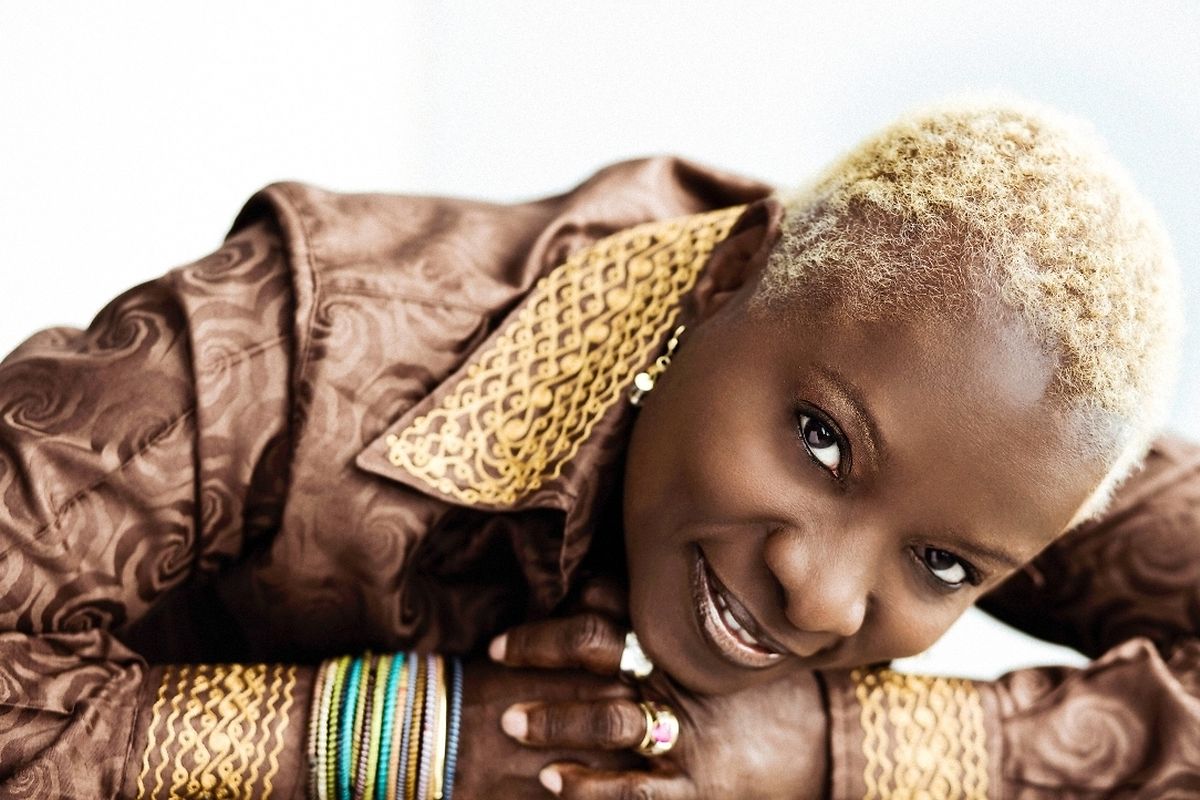 (MSS) African diva Angélique Kidjo will be performing a new piece of poetic music tailor-made to suit her voice at the Luxembourg Philharmonie on January 17.
A couple of years ago, the London Philharmonic Orchestra contacted the Grammy-winning undisputed queen of African music with a new project.
However, having been to the Grand Duchy previously to perform, Kidjo felt the piece would fit Luxembourg Philharmonic better, where she will be back to perform the 20-minute piece on January 17.
"I wrote three poems based on the mythology of the creation of the world from the Yoruba kingdom," she explained in an interview with wort.lu/en.
With music by American composer Philip Glass, who has previously collaborated with Kidjo and is known for being an admirer and fan of the African singer and author, the result is a 20-minute-long piece in Yoruba, one of the languages spoken in her home country Benin.
According to Kidjo, it's the perfect combination between classical world and African music.
"It's really amazing what he's come up with," Kidjo said. "He really wrote the piece for my voice. I'm still speechless."
Kidjo, who now lives in New York with her husband, has a busy rest of the month lined up when she returns from Luxembourg, as her new album "Eve" will be released in January as well.
The album, which includes the song "Awalole" featuring the Luxembourg Philharmonic Orchestra, celebrates the beauty of African women, and Kidjo introduces women choirs from different villages in Benin and Kenya.
On visits to her home continent, Kidjo said she has become amazed by their strength and felt it was very relevant to dedicate the album to the women of Africa.
"They say that I give them pride and wings the way I talk about their beauty, and who they are and what they stand for. I just really love the feeling of being in the warmth of love of those women," Kidjo said.
"I need that love to keep me going."
Growing up in Benin with the dream of becoming a performer, Kidjo faced many challenges. Being a singer is not regarded as a real job in many parts of Africa and some, she explained, even called her a prostitute.
"It's a male dominated and very conservative society and parents don't react well to their children deciding to become performers. It's sad that this overshadows the great talent that could come from Africa," she said.
Kidjo, however, had support from her parents – all her father asked was that if she was going to be a singer, she had to do it perfectly.
She moved to Paris to study music at a reputable jazz school, where she met her husband Jean Hebrail, with whom she has composed most of her music.
Working as a backing singer in local bands, Kidjo went on to become the front singer of Pili Pili, an African-European jazz and rock band, and her increasingly popularity led to her real break-through where she signed with American label Island Records and later Columbia Records.
Click here to find out more about this artist.
Click here to book tickets to Kidjo's show in Luxembourg
__________________________________________