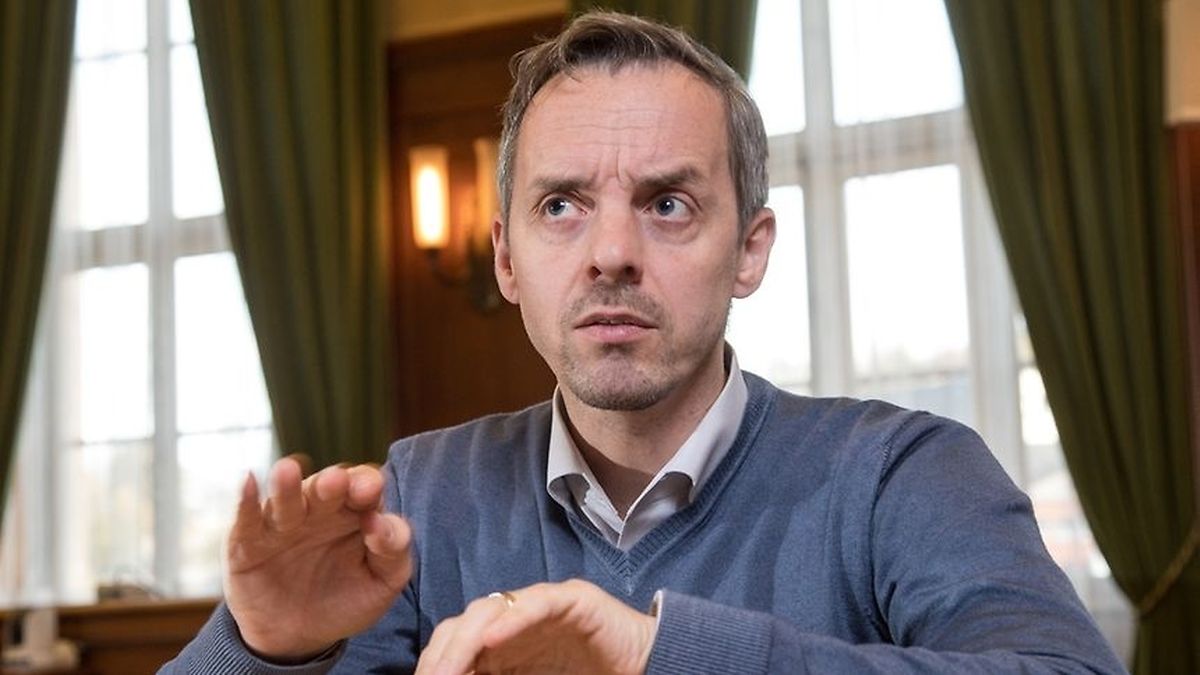 A co-worker recently asked the sports teacher Georges Mischo if he was still in his right mind. The reason for the uncouth question was Mischo's decision to accept the mayor's office of Esch/Alzette.
The colleague could not understand how someone with a good salary, a lot of holidays and time for the family could do this to themselves. Mischo's answer: "If you say A, you have to say B too." He is fully motivated because he loves Esch, says the 43-year-old father of two.
On election night, people talked of a "historical victory" of the CSV in Esch. How does one feel as a "historical" election winner?
It was historical, but most of all it was not predictable. Had I been told before, that's what would happen .... The LSAP had nine seats before the elections, the CSV four. Nevertheless, some have said to me in advance that I would become mayor. To which I answered: "I will only become mayor if there is a political landslide."
And a political landslide happened. What triggered this? A national tendency or local discomfort?
It happened at the local level. The Escher were tired of it. They were fed up with the way people governed here. They wanted change. Hans-Dietrich Genscher once said: "Politics thrives on change." And it was time for change here and now.
The CSV had demanded a merger of the fairs. There are two questions. First, is the "Escher Fouer" coming?
(laughs) Yeah, I recently had a meeting with those in charge of the fairs. We as CSV did not use the word "Fouer" in our proposal. But I have just told the person in charge that the fair on the "Prënzerëng" must disappear. For traffic-related, but also for security reasons. Although concrete blocks are being used at major events all over Europe, because anyone could come up with the crazy idea of ​​racing a truck into people, we are holding a fair in Esch on the street. That does not work like this.
What is the alternative? A merger of the fairs in front of the town hall and the court?
That is an option. I asked to see what alternatives exist. Then we have to look further. At any rate, the idea is not to make the fair smaller overall.
The second, more essential question that arises is whether the new coalition is aware that it is now being measured against such demands that were formerly made by the opposition?
Yes, but I'm not afraid of that. We have to show the citizen that we are the new ones, that we are here now, and that we are taking action. My principle is: I listen, then I talk to people and then I make a decision.
My decisions are certainly not always right. Therefore, I would like to see decisions taken after many opinions have been heard. But the three coalition parties must then also stand by these decisions.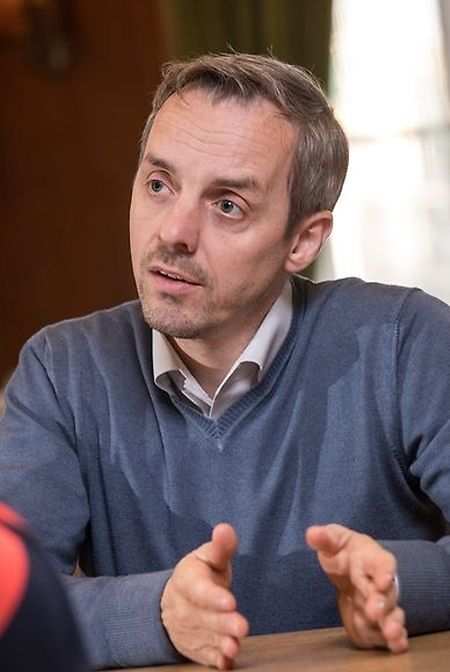 Three-party coalitions, however, are vulnerable. After all, you only have two seats majority. If you know that with Pim Knaf an alderman who before as a council member has shone especially through his absence in the Council sessions ...

I have his promise that he will get fully involved. He is as motivated as I am. I do not want to defend him, but he was fed up with not being able to do much in the opposition. Now he is as motivated as we all are.
And that was also an essential factor that contributed to the success of the coalition talks. They were constructive and fair talks. Even if the CSV has more seats. They were always negotiations among equals. There was also no point that one party would have said, "No, we categorically do not want that."
A CSV move by council member Dan Codello, who has withdrawn from the LSAP, would nevertheless strengthen the majority, right?
The rumour that Dan Codello would change sides has been deliberately spread during the election campaign. Dan Codello has never called our faction to join us. Never. He has always stuck to his LSAP. Not even jokingly was this considered. The same was true after the elections.
Of course, one more voice would be more comfortable. However, it is not our intention to include Dan Codello in our group now. We respect his decision and him as an independent as well as any other council member.
To the coalition program: Which point is particularly close to your heart?
School and welcome structures.
The problem child is the Brill-school?
We have little problems with the Brill-school. It works optimally. The difficulty is that many parents do not know any of the national languages. We have to optimise the classroom. There are schools that are in the same state as when our parents attended them. I'm just saying "Brouch" school. That's a catastrophe. Take a look at the sports infrastructure there.
We will renovate the "Brouch" school as a priority. We will also build the "Wobräcken" school to relieve the schools in Lallingen and the "Nonnewisen". We also need a new school "Op de Kleppen". But it is important to inform those concerned beforehand. This does not only apply to schools. For all construction work you have to inform the residents in advance, also with the upcoming work in the Brill street.
What about the DP's proposal to check if the Alzette street could partly be opened for cars?

That does not come into question. We will upgrade the Alzette street differently. We might surround it by mini-meeting places with benches, possibly wood paneling, a green or play equipment.

What about the connection of the Belval district to the city centre?
No later than the beginning of next year, a feasibility study will be completed. Currently, everything indicates that there will be a bike path across the current tracks from the "Rockhal" to the "Garage Losch".
No cable car?
The idea seemed unrealistic to me from the start. Technically everything is possible. Financially, we have other priorities.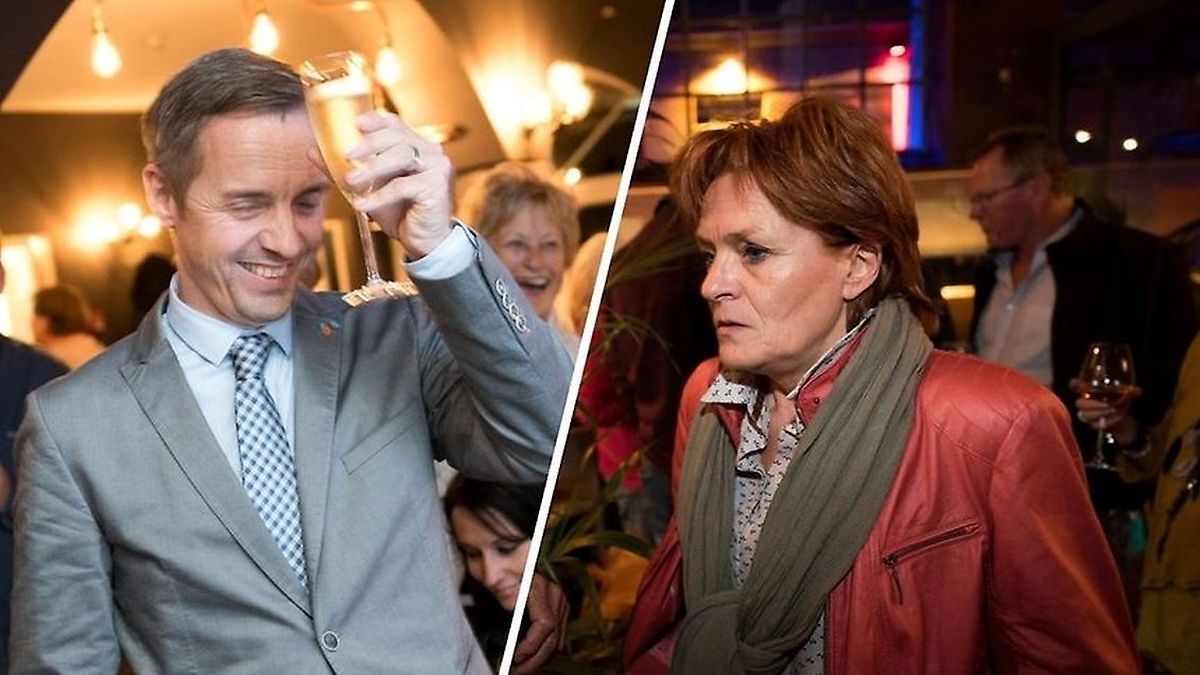 The tripartite coalition has become known for the candidacy of Esch as European Capital of Culture 2022. When the "Ronn Bréck", a symbol of the steel industry, was demolished, some thought priorities were wrong in terms of culture and preservation of cultural monuments. Is that correct?
The condition of the bridge in Neudorf had been analysed and it needed to go. However, culture can also be a leverage to become more attractive as a city and region. That's the idea behind "Esch 2022". Who knows now in Europe, where Esch or Differdingen lies? "Esch 2022" should not be a festival that lasts one year. It should be a long-term strategy associated with it.
I have asked Vera Spautz to finish the candidacy until the jury's forthcoming announcement on 10th November. This was a project of the old coalition and I do not want to reap the rewards of someone else.
In the election program of CSV was also a sports museum.
Our twin city Cologne has a large sports museum. My dream would be to open a national sports museum in Esch. That would be an asset to tourism and in the spirit of the idea of ​​a "sports district" in Lallingen.
Asylum policy has been a contentious issue, partly because of the refugee home, which is currently being built in Neudorf. Will the new coalition stick to the promises of the previous ones?
The approach of the old coalition did not please us as CSV. In 2015, I introduced a motion to the local council to ask what contribution Esch wanted to make in terms of refugees. Vera Spautz had replied that Esch would not reach out this time.
Then, suddenly it was said, 300 refugees would be admitted. Then it was rowed back to 150. Then it was said that only families were accepted. After that, the minister said that would not be the case.
We thought that was a back and forth. I will have said objection examined. If the project does not stand up to a judicial review, we must temporarily stop the construction. I do not want us to put the facility in danger and ridicule ourselves. We have rules and laws that must be respected. But before we can accomplish anything, we must first come into office and as long as we are not sworn in, it is the old communal council which is responsible.