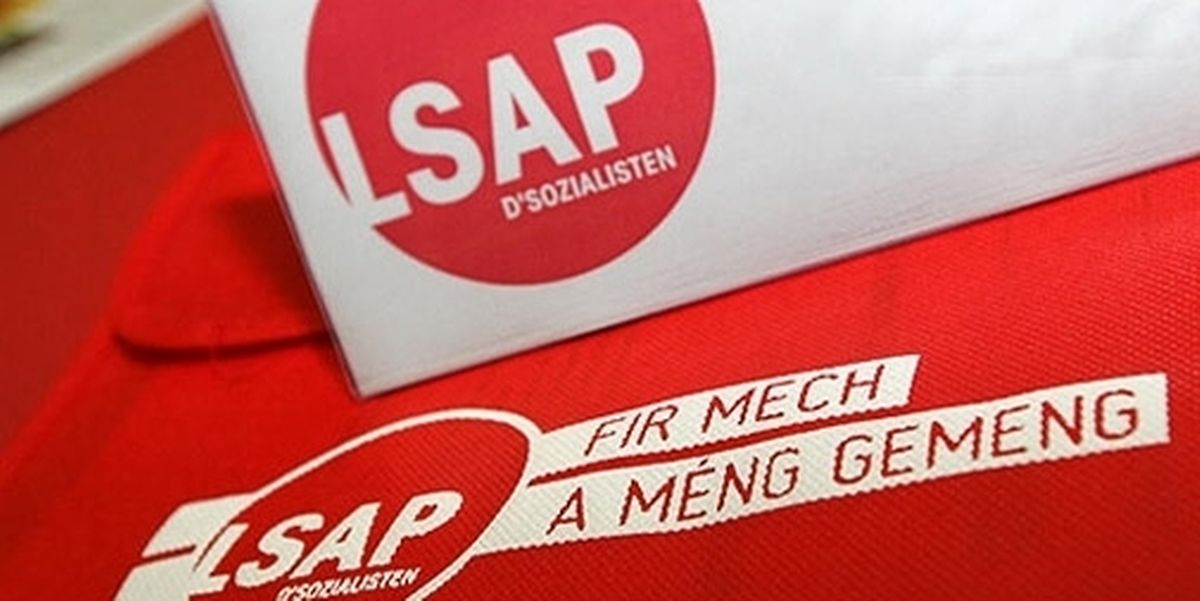 History
Founded in 1902, Luxembourg's first socialist party became Lëtzebuerger Sozialistesch Arbechterpartei (LSAP, the Luxembourg Socialist Worker's party) in 1945.
In 1951, LSAP became part of the Luxembourg government forming a coalition with CSV. This was LSAP's second time in the government (the first being in 1937 as Luxembourg's "Social Democratic Party").
LSAP remained in government, as a coalition partner, until 1959, but it wasn't until 1964, when LSAP again became part of the government, that the party was represented by Deputy Prime Minister, Henry Cravatte (the post of Deputy Prime Minister in the Luxembourg government established until 1959).
To date, LSAP has never held the Prime Minister position but has acted as a coalition partner to both DP as well CSV in most of the government formations since 1951.
Losing the election in 1969 led to discussions inside the party and its future. These debates centred around whether the party should engage in coalitions with the CSV or the communist party on the local level. In 1970, the intra-party unrest lead to the departure of the party's president Henry Cravatte and about 15% of members who formed Luxembourg's second social democratic party, "Sozialdemokratesch Partei" that existed until 1983 after which Henry Cravatte returned to the LSAP.
Since 1984, apart from 1999-2004, LSAP have been part of the Luxembourg government under the premierships of Jacques Santer and Jean-Claude Juncker, with Deputy Prime Ministers Jacques Poos and Jean Asselborn.
On the local level since the election in 1999, LSAP have been represented on almost every communal council apart from Kopstal.
LSAP won 139 council seats in 1999 and 165 seats in 2005. Having won an overall of 211 seats throughout all of Luxembourg's 116 communes after the 2005 election, LSAP was able to place 16 Mayors on councils in "Proporz-Gemengen", and ten more in the other communes.
Ideology
As a social democratic party, LSAP has four main values that guide the political agenda and related actions in the government: freedom, fairness, solidarity and safety.
LSAP argues that a society without freedom is a state without human dignity. Individuals should be able to live their lives as they see fit as long as this is in line with socially responsible behaviour.
LSAP wants the separation of State and Church, arguing that this is a sine-qua-non condition in ensuring a secular and tolerant society. Solidarity, according to LSAP, is the weapon of the weaker members of society. Individuals who are in need should be able to rely on societal solidarity and benefit from the help of those that are better off.
All citizens hold the same rights, regardless of religious affiliation, sex, ethnicity or (political) convictions, and should have equal opportunities for individual development.
Fairness, for LSAP, means overcoming social differences and creating a society of free and equal individuals. In the same line of thought, LSAP advocates that the wealthier countries show solidarity with the poorer ones in their battle to ensure a liveable society. The rich Northern Europe should help the poor Southern Europe; the wealthy industrialised countries should help the developing world.
Where there is hunger and need, the chances of a peaceful society is limited, and poverty is the medium that allows terrorism to grow, according to LSAP.
However, guaranteeing safety is also relevant on the level of the individual. LSAP advocates that in order for citizens to feel safe, they need to be able to assure their own livelihood by relying on social solidarity when it relates to seniority, illness, accidents and unemployment.