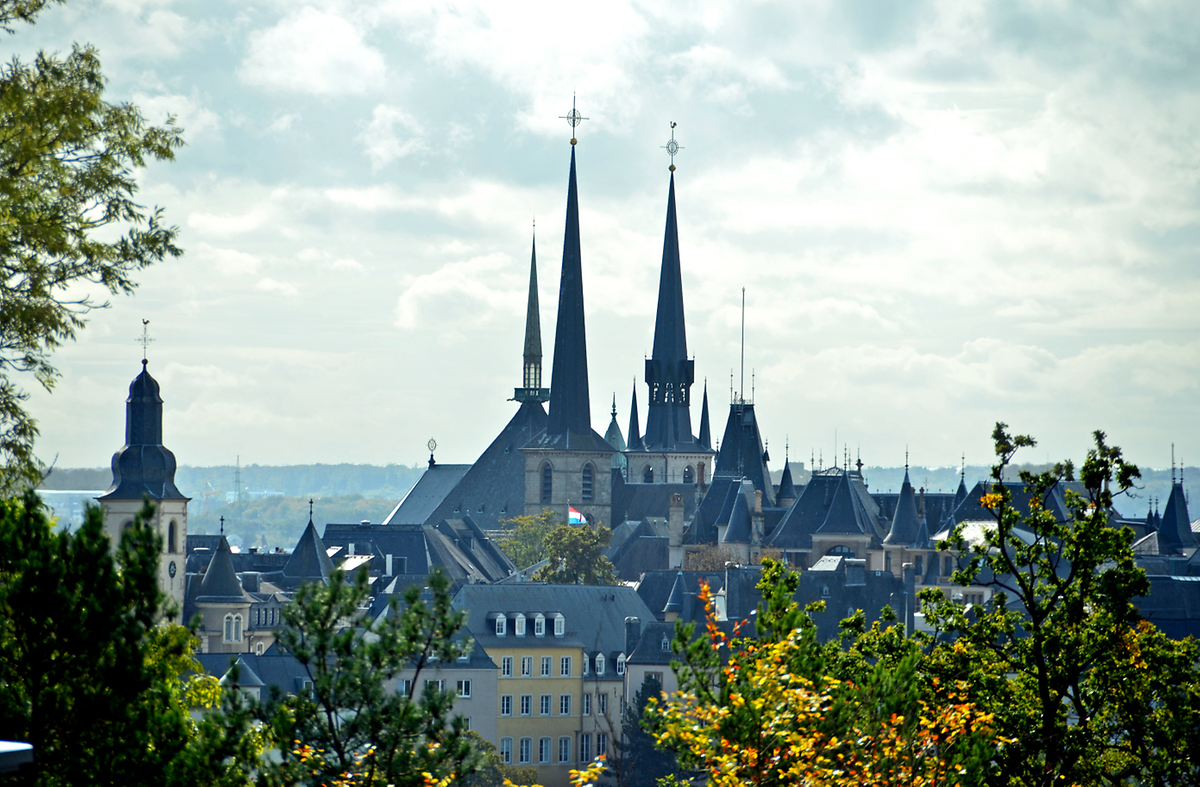 A sense of bereavement, grief, anger, incomprehension: Those were just some of the feelings expressed by Brits in Luxembourg who gathered to watch the results of the referendum on the UK's membership of the European Union (EU), a vote that is destined to dramatically change the lives of UK nationals living in Europe and vice versa.
Citizens' rights have been one of the most contentious issues of Brexit, with EU citizens in the UK and UK citizens in the EU accusing the British government and the EU of using them as bargaining chips, leaving them to deal with the day-to-day consequences.
Many are still struggling to comprehend what this means for them and the future they envisioned, including the nearly 7,000 British citizens living in Luxembourg, who worry about whether they will be able to continue living their lives as they have.
To remain as we are
Brits in Luxembourg often find themselves in a unique situation compared with their compatriots who live in other European countries. The classic example is the so-called frontalier, who works in the Grand-Duchy but lives across the border in Belgium, France or Germany. Others live in Luxembourg but travel across Europe, almost on a daily basis, something that's possible thanks to the European freedom of movement – a right many Brits are fighting to keep.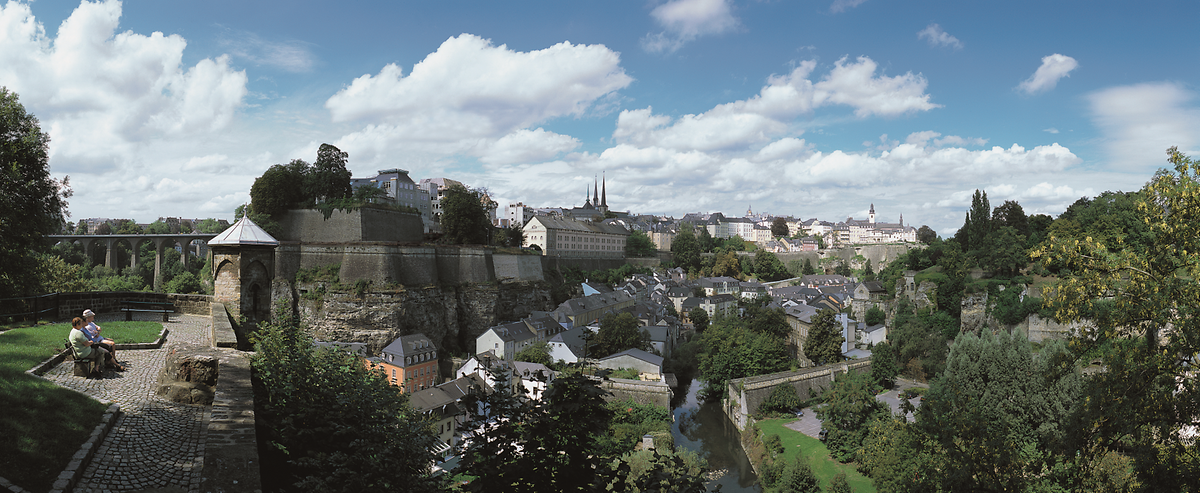 Soon after the Brexit referendum, a group of concerned expatriates formed BRILL – British Immigrants Living in Luxembourg – which seeks to highlight the issues associated with their unique situation, in addition to fighting for citizens' rights.
"The aim, really, is to maintain all the rights we have as EU nationals," says Fiona Godfrey, BRILL chair and deputy chair of British in Europe, a coalition of similar groups.
Godfrey has lived in Europe – mostly Luxembourg but also a stint in Germany – since 1995. Any dilution of her current rights as an EU citizen, she says, would make it impossible for her to keep living as she does, as her work as a consultant takes her across the Continent.
Like many Brits in Luxembourg, she says she is not overly worried about being kicked out of the country come March 2019, but she says this is not enough. If Brussels is to keep its promise to allow Brits in Europe to continue to live their lives undisturbed, nothing short of granting the same rights they have now will do.
An absolute priority
Since the referendum, John Marshall, British Ambassador to Luxembourg, says he has been in close contact with the Brits living in Luxembourg and relaying their concerns to relevant authorities in the UK.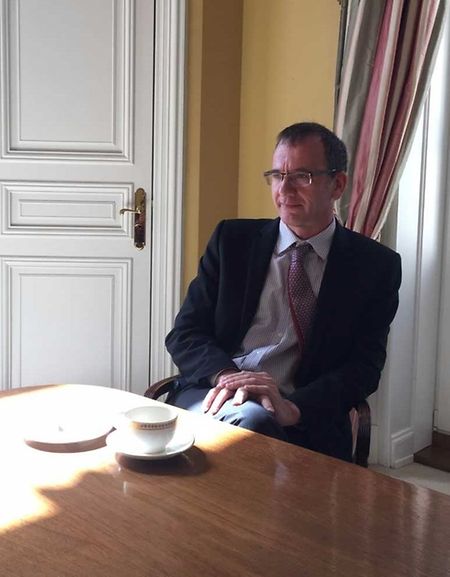 The questions he is asked most by these expatriates is whether the UK government truly understands their situation and considers it a priority. The answer to both questions, Marshall says, is a yes.
"The issue of citizens' rights is at the top of the agenda. [UK Prime Minister] Theresa May has said this, time and time again. It's an absolute priority. We want an agreement on that as soon as possible, to remove the uncertainty the British people – and also EU nationals in the UK – feel.
"Discussions on the issue of citizens' rights have been held in a very constructive spirit, and both sides clearly want to find an agreement on this as soon as possible."
Let down by all sides
Still, today, when talking about the situation, Godfrey says there's "still a lot of anger".
"There's resignation," she says. "Some people are saying 'I've lived here for a long time, I'm taking that citizenship, and that's it – I'll be Luxembourgish. If they've got property in the UK, they've sold it. They're really turning their backs on the UK and embracing life here in Luxembourg as Luxembourgers, which is perhaps as it should be."
The growing number of naturalisation requests from British citizens in Luxembourg would seem to support that view. From January to September, the Luxembourg government received 320 naturalisation requests from said citizens. In 2016, there were just 192. Over the three years before then, the number ranged between 62 and 56.
The Justice Ministry, which deals with naturalisation requests, does not expect to devote any additional resources to deal with the fallout of Brexit. Nor does it have "special plans" to handle the "demands of British citizens", a spokesperson told the Wort, adding that the ministry had not seen any problems so far.
Some Brits, however, say additional help should be provided. Sophie Norman moved to Luxembourg 21 years ago. While she still works in the Grand-Duchy, she moved over the border to France with her Luxembourgish husband and three children three and a half years ago.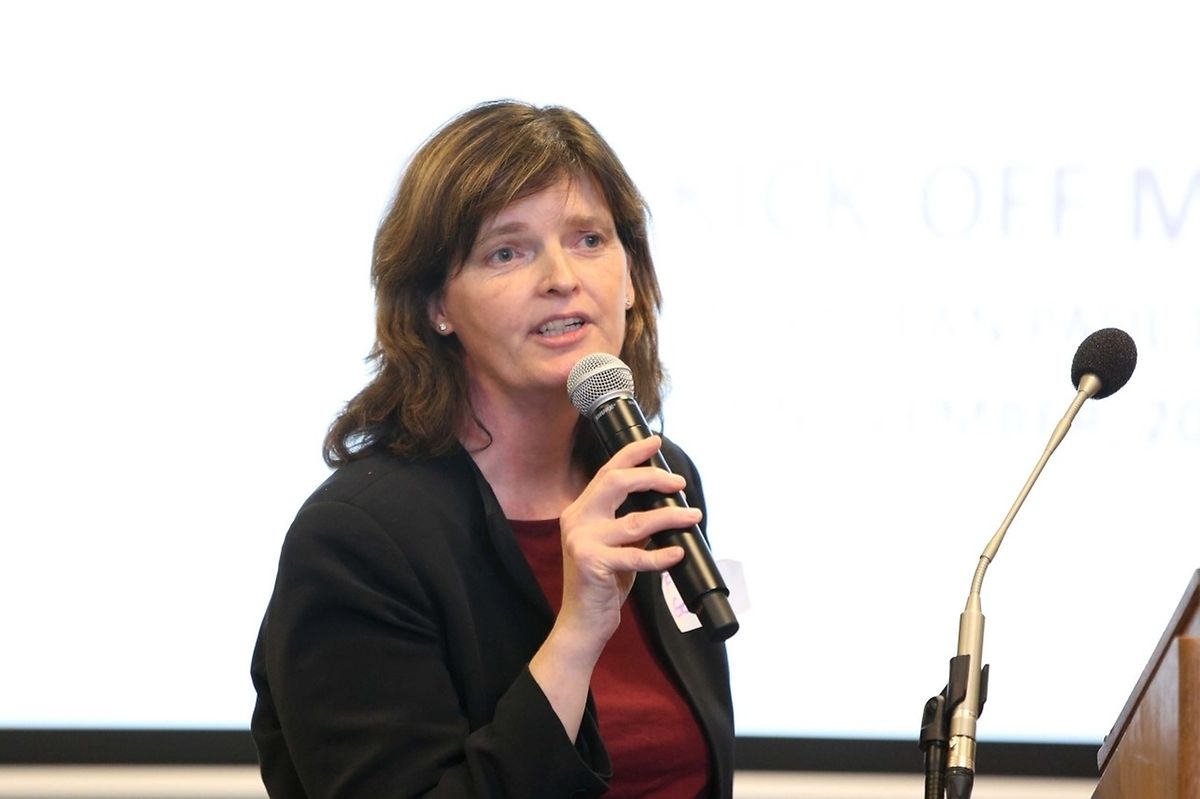 After Brexit, she looked into applying for Luxembourgish citizenship and was shocked to discover that, because she no longer lived in the Grand-Duchy, her 17 years in the country no longer counted for any naturalisation request. This grim reality, she says, made her reconsider whether she actually wanted to become a Luxembourgish citizen at all.
"I feel I'm being let down by all sides," she says.
Norman acknowledges that the Luxembourgish government cannot make exceptions solely for her or others like her, but she argues that, because they came to the country under a different "understanding", and because the situation is so unique, other solutions should be offered.
"I would like to be considered more of an individual," she says. "Everything is being left to the big negotiators ... and people like me and others here are having to face the consequences. We all have unique situations. And we need to be able to look at those unique situations."
While Godfrey has a more positive view of naturalisation in Luxembourg, praising the simplicity of the process, she says the government should offer more language classes, and exams at different hours, as so many people are desperately trying to take them. "The closer we get to Brexit, the more nervous people are getting about the fact they might not become Luxembourgish before the deadline."
Not all Brits in Luxembourg are nervous, however, as demonstrated by Robert Glover, a Brit who has lived in the country for 19 years and sits on the council of the British Chamber of Commerce in Luxembourg. Glover says that, for him, nothing has changed since the referendum, and little is likely to change in the future.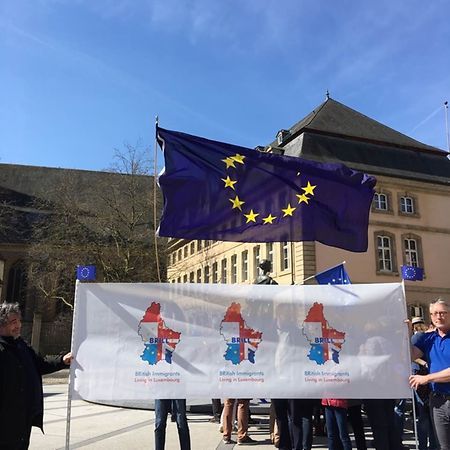 He says he may consider applying for Luxembourgish citizenship next year but adds that he is not "immediately running to complete an application", as he cannot fathom how having only a British passport could be a handicap.
"What's going to happen? They are not from one day to the next going to say 'well, I'm sorry, you can't stay'. [I don't think that,] in any way, shape or form, there's going to be such an impact that I'm not going to be able to live and work here unless I've got Luxembourgish nationality."
Few, it seems, fear they will be kicked out of the country. The fears they do have revolve around the uncertainty Brexit has brought to their lives.
"What's changed," Norman says, "is that, from a feeling of complete security and welcomeness in Europe ... the whole future and stability and reassurance you had .. all that has gone, really."
Godfrey agrees.
"We feel like we've had our legs cut from beneath us, the absolute foundation of our daily lives. Everything that has given us what we have – our families, our relationships, our careers, our livelihoods – is about to go because of a vote held in the UK we were not part of. I sense a lot of anger, still, about that."
For Laurie Rooney, a British citizen who moved to Luxembourg in 2008 to work for the European Investment Bank (EIB), the referendum has put "every aspect" of her into uncertainty. Since 2015, Rooney has been working for the EIB in London during the week and then returning to Luxembourg, where her Latvian boyfriend and daughter live, every weekend. "For families made up of different nationalities," she says, "the ramifications [of Brexit] are terrifying."
The future of Europe
For some, though, the referendum is not just about Brexit or the UK or Luxembourg – it's about the future of the EU and what it means to be European. "The borders are real now," Norman says.
It never crossed her mind that driving from France to Luxembourg was something to be celebrated. But now, on her commute, she finds herself wondering what would happen if the borders went up again. She says that, before Brexit, she thought of herself as an EU citizen but that now the EU seemed more like a collection of countries rather than a union.
For Godfrey, the negotiations are "a fight for the soul and future of the EU". If the EU is willing to compromise on free movement rights during Brexit talks, she says, that will set a precedent for future backtracking. She is not yet ready to give up on her rights or on what it means to be European.
"I'm going to fight to keep my EU citizenship because I live it and breathe it, 24 hours a day, seven days a week – it's given me everything. There's a mixture of anger, and some people are resigned, but I'm not one of them. I'm going to keep fighting. I don't think the battle's over yet."
(Barbara Tasch, +352 49 93 732, barbara.tasch@wort.lu)