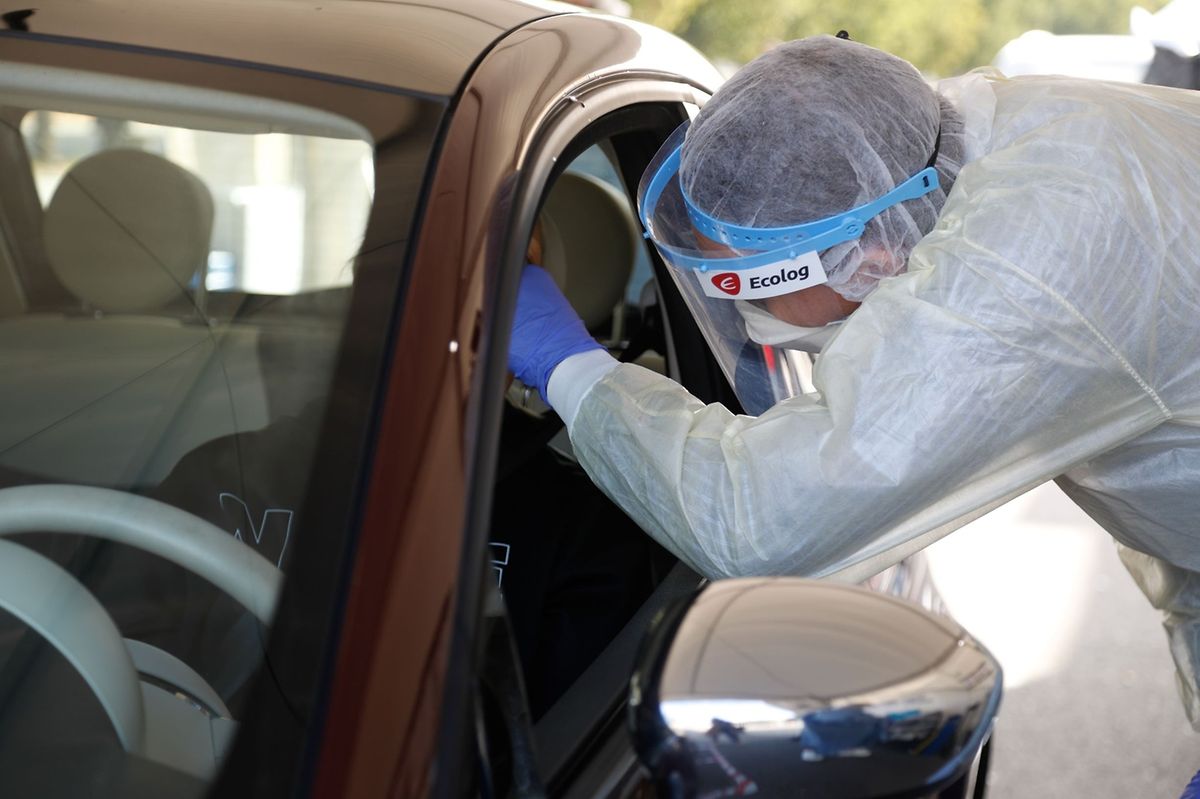 A coronavirus testing station at Bouillon, Park and Ride, Luxembourg in September Photo: Guy Jallay
Another death pushed Luxembourg's fatalities from Covid-19 to 129 and the country logged another 97 new cases, health officials reported on Thursday.
Luxembourg's recorded just one death since mid-August before adding four this month. Two of the 31 patients being treated in hospitals are in intensive care units.
The disease also continues spreading in society, as shown by the Grand Duchy's reproduction rate of 1.16, meaning each person carrying the contagious coronavirus is infecting more than one other person.
Luxembourg also saw an increase in the percentage of people tested for the virus who proved to be positive. The country's positivity rate inched up slightly to 1.48%, the health ministry said on Thursday. France and England reported positivity rates of nearly 9% on Wednesday.
New coronavirus infections increased by 19% during the week ending October 4, with 549 cases compared with the 460 the week before, according to the health ministry's weekly update.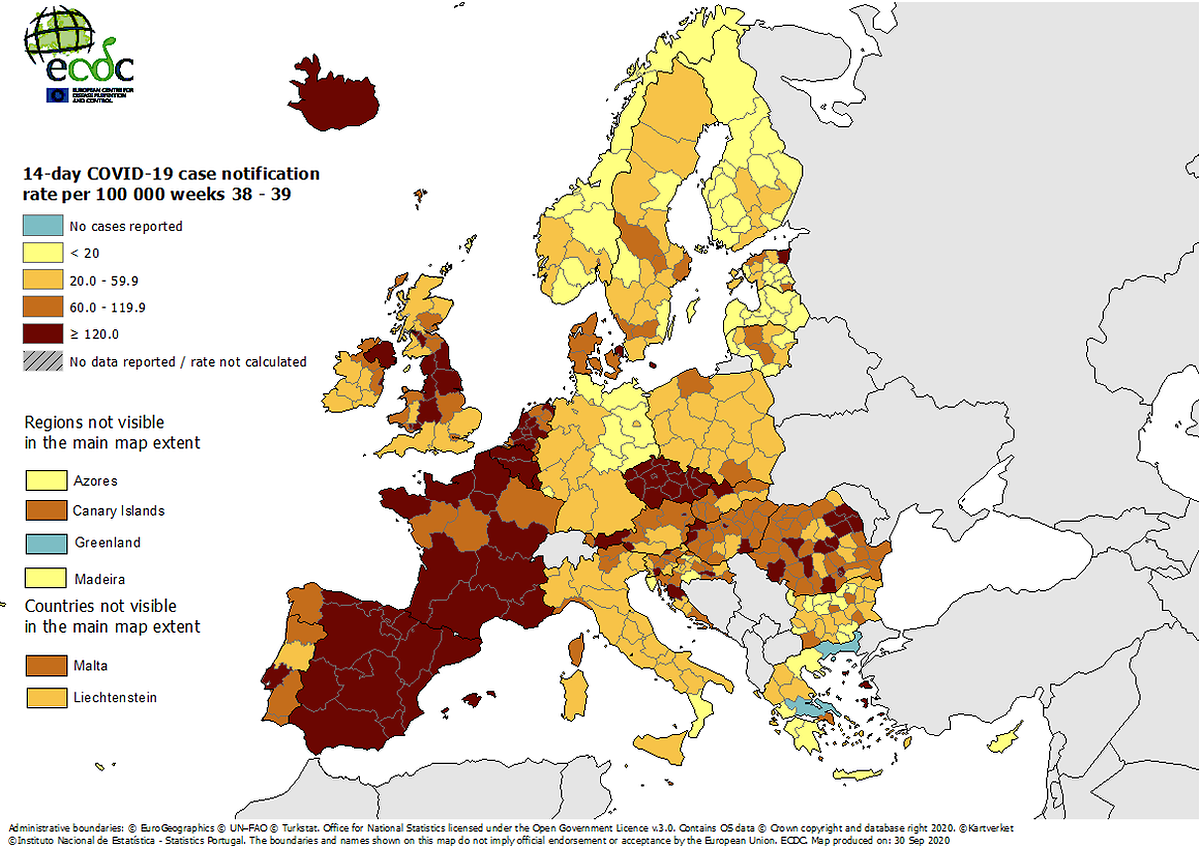 14-day rolling average by European Centre for Disease Prevention and Control shows Luxembourg as one of the most affected countries in Europe
The average daily number of new infections stood at 88 per 100,000 residents over the week ending last Sunday, far more than the level of 50 above which neighbouring countries such as Germany have said Luxembourg was a high-risk area, and have imposed travel restrictions.
Since the beginning of the corona crisis, 9,219 people have been infected with the virus overall, according to Luxembourg government figures.
---
The Luxembourg Times has a brand-new LinkedIn page, follow us here! Get the Luxembourg Times delivered to your inbox twice a day. Sign up for your free newsletters here.