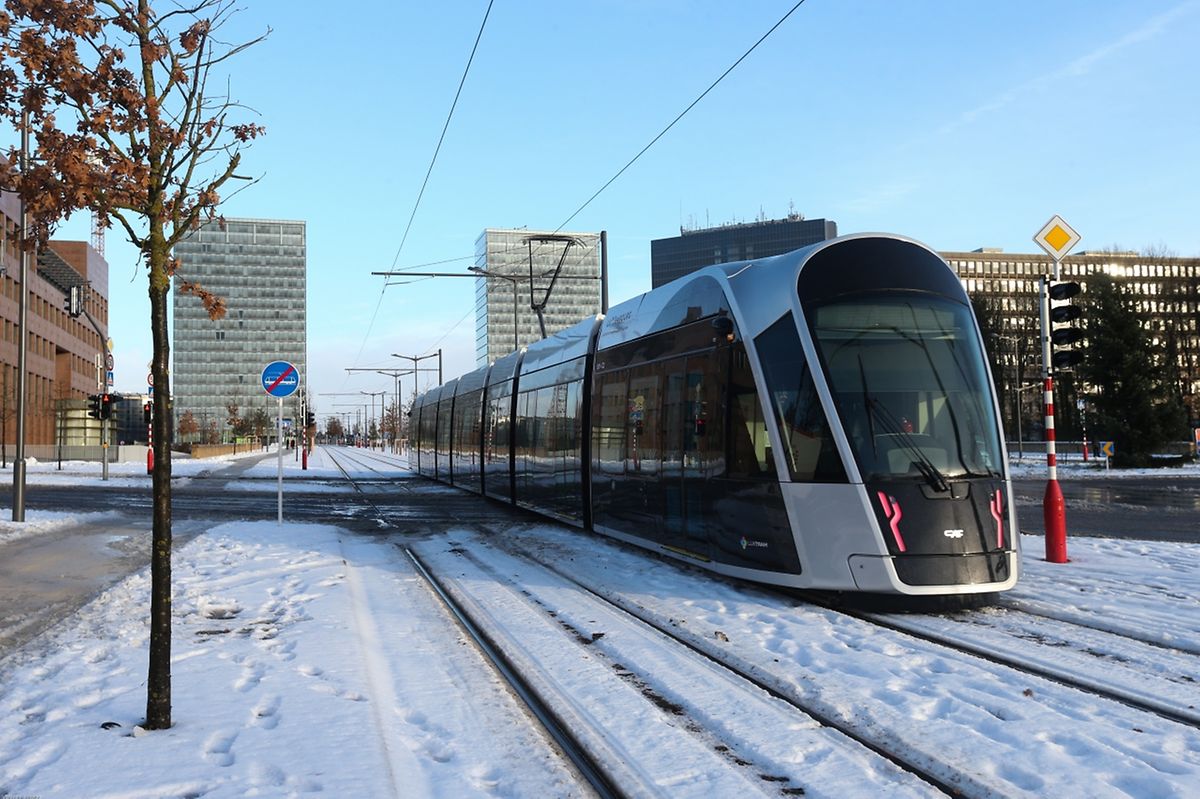 Seven tram stations will be built between the Gare and Cloche d'Or
(Anouk Antony)
The extension of the tram to Findel and Cloche d'Or as well as the addition of a third lane on the A3 motorway linking Luxembourg City and the south of the country have been passed in parliament.
The two projects will cost an estimated collective total of €570 million – €214m for the tram extension and €365m for the road plans.
Works on extending the tram are expected to be complete by 2021, according to Infrastructure Minister, François Bausch.
Seven tram stations will be built on the 4.9km stretch between the Gare and Cloche d'Or including three interchange hubs – at Lycée Bonnevoie, the future Howald train station and close to the future stadium in Cloche d'Or.
On the 3.9km distance between Kirchberg and Findel there are plans to build an interchange hub at 'Heienhaff', where a P+R holding 4,000 vehicles will also be introduced.
The A3 motorway between Luxembourg City and the south will be stretched to a three-lane road in both directions and works are expected to last five years.
MPs also adopted a motion for the government to examine the effects of a possible decrease in speed limits and plans to reserve the third lane for buses, taxis and carshares during peak hours.
The project also includes a cycle path between Bettembourg and Peppange, corridors for wildlife to pass safely and measures to reduce the level of noise.